To succeed in eCommerce, one must consider a plethora of things. However, having the right strategy sometimes means knowing what to sell online. The best approach is to find out what it is about to trend and prepare for upcoming demand.
For instance, the Xbox X Series and the PS5 are the highlights of 2020 and the beginning of 2021 in the gaming industry. However, it doesn't just have to be gaming. You can diversify by going for the most popular products or niche products that are trending.
The trends don't have to be products alone. They can be practices.
How to Define What Products to Sell?
Identifying the characteristics that make a product prime for success is the first step in defining what to sell online. It may not be entirely possible to find a product that fits a long laundry list of criteria. However, you can find something that fits at least several of the following criteria:
The potential market size – how many people want to buy the product?
Competition – who else will sell what you want to sell, and how will that affect your sales?
Identify the trends/fads and growing markets;
Who is your target customer?
How do you decide what markup is enough?
Set prices at levels that do not eat away at your profits or discourage customers from buying;
Limit your inventory to products you know people will buy so that you won't have too much leftover;
Consider the shipping costs based on size and weight;
The durability and breakability of the product;
How seasonal is the product?
If you can define what will sell online, you will see more sales within a short time based on growing trends, prices, and demand.
Brainstorm Product Ideas
When it comes to product ideas, take some time to brainstorm and get as many ideas as possible. There are several ways to do it, but here's a summary of how to go about it: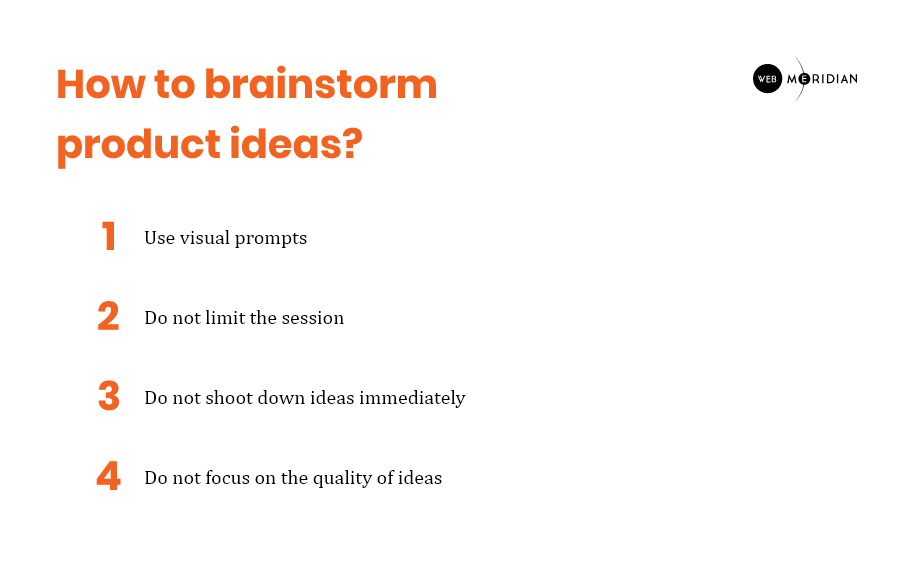 The whole idea is to cast a net and see what you catch. If you know what ideas you are trying to look for, your session will yield ideas.
Check Successful eCommerce Sites for Inspiration
There is no better way to learn what works than to look at the competition and other successful eCommerce ventures. You can do this by simply visiting the website, looking at the catalog of what is provided, how they price it, the shipping costs, and any other pertinent information that seems to be working for them.
Some great websites for inspiration are:
TOMS – their mission, social initiatives, and overall great and functional site inspires to start your own business;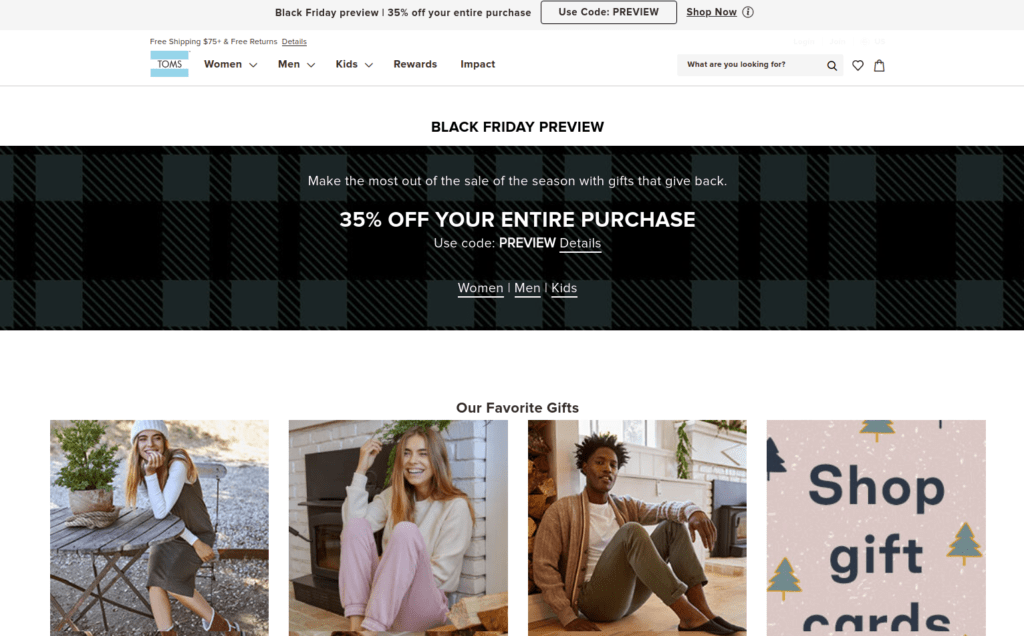 Package Free – shares a great idea of zero waste living, having great products along with a user-friendly website to help with this goal;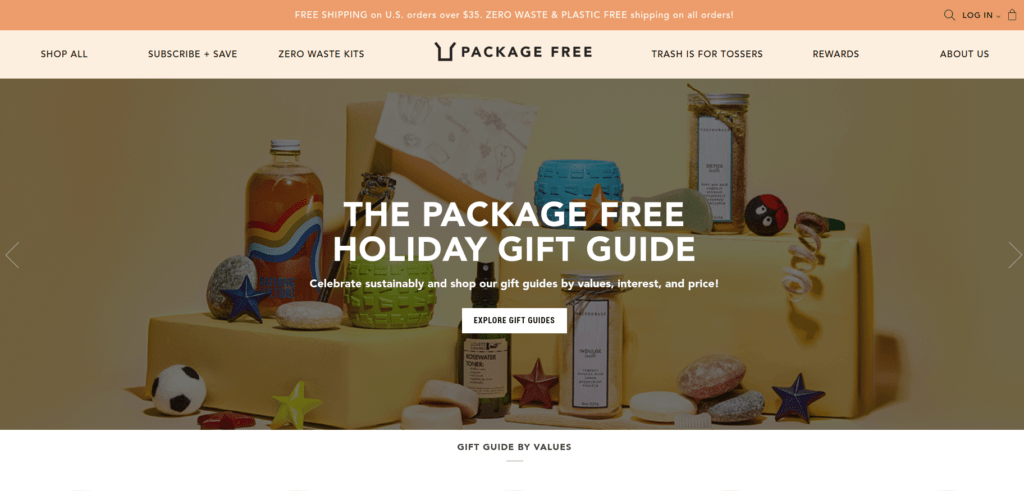 Tpmocs – and their handcrafted moccasins which arose as a tribute to cultural heritage;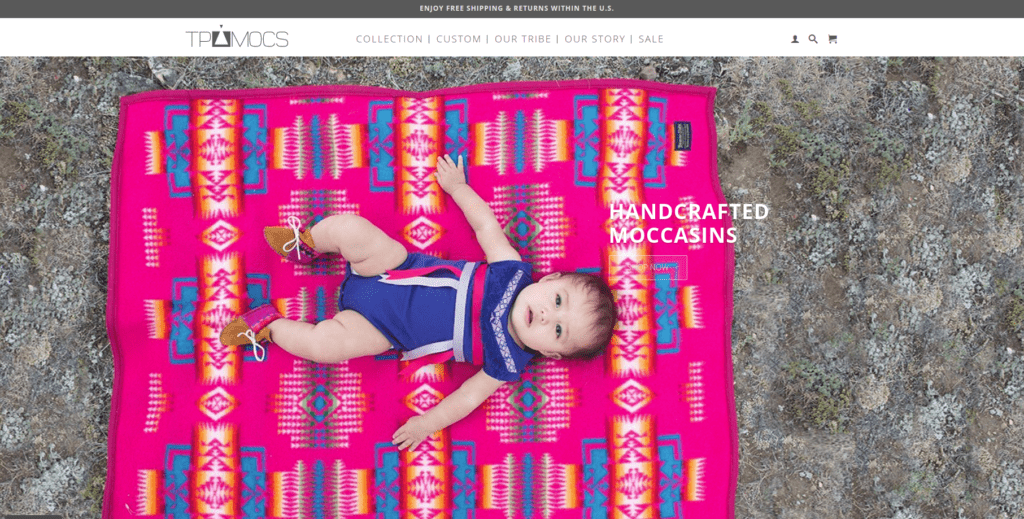 Feeling Smitten – creative bath bombs to please customers during their relaxation time.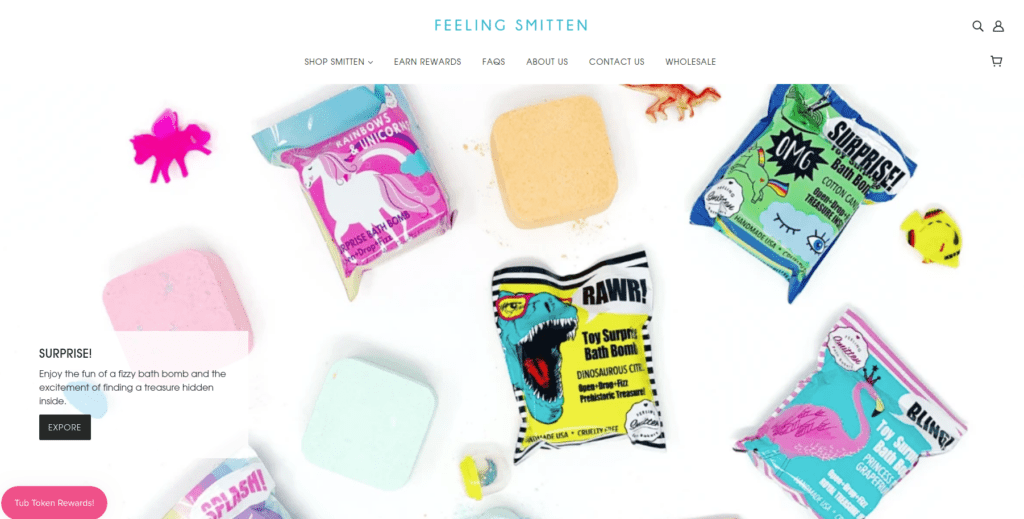 Collect SEO Data from Famous Websites
Data is king in the modern world of eCommerce. Data insight is how we learn what works and what doesn't. Famous websites are famous because they are doing a lot of things right. Learning their Search Engine Optimization techniques will help you come up with your own. With the right tweaking, you should be able to gain visibility.
Look at data like Search Volume, SEO keyword difficulty, Amazon sales, among other details, for insights. We recommend you to follow Backlinko and MOZ blogs for SEO practices and ideas.
Research Ideas through Google Trends
Google Trends offer much-needed insight into how the market works, how the trends work, and with that, you can know when to get in on something at the right time and ride a popularity wave.

If you become adept at using Google trends, you can use it to:
Find niches;
Find relevant product categories;
Find relevant SEO keywords;
Promote your eCommerce store to capture seasonal trends;
Keep your content fresh;
Create content related to current trends;
Find niches by geographical regions.
The world is your oyster when you know what works. Google Trends is a great way to guide your hand in that regard.
Choose the Product from Niches That Have Been Doing Well
Niches are a great way to establish yourself as the go-to brand for a specific audience. It will make you credible and more focused, with a unique value proposition. You will have an easy time creating a marketing plan.
Niche ideas that have worked well in the past can be a great place to start experimenting with positioning yourself as a unique place to shop.
Create High-Quality Site Content
Not only does high-quality content make your site appear more professional, but it also makes it easy for people to locate your content.
The result of great content is a better user experience. Some of the benefits include:
Providing value in terms of information for site visitors;
The potential to generate more sales because visitors trust high-quality content;
A longer life span for your content;
High-quality content gets shared by people more easily;
The SEO value of good content is higher;
High-quality content can help you stand out from the masses.
With high-quality content, you create trust and assert authority.
Read on the useful article: 6 Tips to Improve Store Look to Increase Customers' Trust
Generate Great Product Content
Creating great product content is key to convincing customers to buy what you have while also accomplishing more than that.
When writing product content, keep this in mind:
You have to know who your ideal buyer is to speak to them directly in your content;
Consistency is key in every stage of the buying cycle to create credibility;
Make sure that content and design are cohesive for a great user experience;
Your descriptions need to be evocative;
Incorporate the storytelling technique to sell online by being relatable;
Make sure you have an accessible and useful FAQ page;
Use helpful suggestions and product reviews.
The whole process is about forming a great impression through good product content crafting.
Portrait of the Perfect eCommerce Product
What does a perfect eCommerce product look like?
You are not looking for a perfect product, but something close to it. The best products to sell online are those with a growing market that is willing to buy what you have and have the means to do so easily.
The perfect product does not exist. What does exist is a combination of factors that bring some products to the foreground to make them profitable.
To expound further on this, let us look at some of the things to consider when choosing a product.
Market-Based Criteria for the Product
More often than not, the market will dictate what you sell. Your entire criteria for choosing the best product hinges on what the market wants at a given time.
In our section on How to Define What Products to Sell, we mentioned some things to look at. Here, we will go in-depth on the key ideas and how they determine which product will work best for you.
Let's find out more.
1) Potential Market Size
The potential market is your first metric to know just how many people you can reach and what they are willing to buy. Do not go for products that are in a niche of a niche. You can't go with a too broad portrait of a customer: people who are 18-28, for instance. It isn't easy to make a clear value proposition, ads, etc., if you sell to gamers between 18 to 28 who prefer Xbox over computer games.
However, this is more of a general rule than a rigid way of thinking. Those monitor gamers could be buying high-end products with high markup, allowing you to make profits.
2) Competition
Competition should not scare you. Healthy competition indicates the market is valid. If you are new to the market, competition is the signal you need to come in with something that makes you different. On the other hand, you can create a new market with a new product and open a new field for the competition. Blue Ocean Strategy book tells more about it.
3) A Trend or Growing Market
Trends are only useful if they are up to date. Google Trends is a great way to find out what product has potential. You can look at how many people want something, how steady the trend is, or if the trend is pointing to a growing market.
4) Limited Local Availability
An item has to be scarce when customers try to source them locally, so they can be pushed to buy it online, preferably from you. Take into consideration specialist items where the market is fragmented geographically. Getting into a niche like that makes you one of the few destinations they can rely on.
5) Product Size & Weight
To compete, most people in the eCommerce market offer free shipping, and customers have come to expect it. Shipping rates are one of the reasons why cart abandonment is high.
Always, one has to consider product size and weight to know shipping costs and warehousing costs. Look at how they will affect your margins to understand how to pick the products you should sell online.
6) Durability
The more fragile your product, the higher the likelihood that it will be damaged during shipping. Ultimately, the customer is the one who has to deal with it when it gets to the destination. Try to choose a safe package or reliable shipping carrier to avoid unfortunate situations.
7) Seasonality
Is your market seasonal? Is the product seasonal? It is essential to be prepared for how revenue swings depending on seasons. The good thing is, you have Google Trends to let you have some insight into how the revenue will swing on products and niche ideas, depending on seasonality.
Top Trending Products of 2020-2021
The 2020-2021 timeline is one where more people have to shop online, and as 2020 winds down to an end, there are several products that you can consider.
Xbox Series X
The gaming community is excited about the Xbox Series X as it is the next generation of consoles from Microsoft. In tandem, Sony's PS5 is also a hot item.
Graphics Tablet
A graphics tablet is a handy device used to input hand-drawn images, graphics, and animations into computers. It makes drawing images that can be digitized instantly much easier.
Led Strip Light
It's not just the aesthetic that looks cool. Led strip lights are versatile and can provide ambient light in various parts of the house.
Hair Conditioner
Beauty products sell well most of the time. Hair conditioner is one of the best-selling products as it enhances the feel, looks, and maintenance of hair.
Towels
Towels are the bath-leisure trend right now, as people seek ways to enhance the stay-at-home experience.
Scarf
Winter is coming. Scarves are going to be the trend until the season is over. They are a prime example of how eCommerce stores can use seasonal trends to boost sales.
Gift Certificates (E-Gift Cards)
Visibility and customer loyalty are important in improving sales. Gift cards are your way of saying 'thank you' to a customer and make them feel like you care about them. They are personal and come across as heartfelt.
When the pressure is high to search for the perfect Christmas present, the holiday season sees a spike in digital Christmas gift cards requests. They not only increase sales but are convenient for those who use them. The digital cards also boost brand visibility and are secure, allowing you to keep track of just how much value they add.
Summary
Black Friday is almost upon us. It is time to get rid of stock, engage with customers, and take advantage of the shopping time to boost your sales numbers. However, you need to look carefully at what discount rate to choose and how you can benefit from Black Friday. Be creative and react to changes "New motto of 2020".
Sometimes, you can get more orders than you can fulfill, or your customer service quality may go down because of all the people you have to deal with. The biggest problem is being overshadowed by your competition.
Not only will they get more market share, but most of the customers will be loyal to the eCommerce stores that were there for them.
Please take advantage of when people expect the most from you, to give them everything you have. They will remember the best parts of your business long after the transaction is done.