Low-performance Magento Shop?
Take a look at the server checklist for a Magento Shop to find out the hidden reason.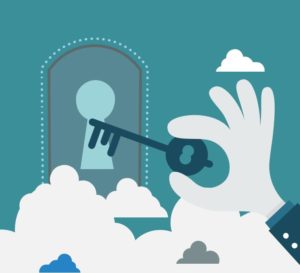 When you own a web store the direction of your thoughts regarding your business will be somewhat predictable. Raising awareness among potential customers to attract attention to your shop;  outstanding design and UE to keep them coming back; quality items, services, and shipping to make your online business work for the future growth itself. It is natural to be concerned about the success this way. But another side which influences your shop performance and success significantly are a technical one, and you will face it even earlier than you start to think about some marketing campaign to attract clients.
Starting from the very beginning – about 95% of all Magento shops are located on the servers that are not configured to bring you performance results you are looking for. An incorrectly configured MySQL database, for example, can reduce the shop efficiency by up to 60 percent.
So, an important point to make your shop efficient is to choose the right server and to support its work on a proper level with regular checks. We will help to make everything clear step by step even for a person who is not a coder.
What Kind of Servers Are Supposed to Be Well Configured for an Average Magento Shop?
To get a fast store you can get, for example, EX41-SSD. It will guarantee high performance for your store with its Core i7-6700 Quad-Core processor of the well-known Skylake architecture and 32 GB DDR4 RAM. It has a larger drive but less RAM  https://www.hetzner.com/hosting/produkte_rootserver/ex41ssd.
Performance
Intel©Core ™ i7-6700; Quad-Core Skylake; Hyper-Threading technology
32 GB DDR4 RAM;  Hard Drives 2 x 500 GB SATA 6 Gbit/sec SSD
(program RAID 1); Connection 1 Gbit/sec port; Guaranteed 1 Gbit/sec
Reserve copy space 100 GB; Traffic 300 TB*
One more option is a dedicated server. It will also provide high speed to your online shop having a smaller drive but more RAM compared to the previous one. https://ru.hetzner.com/hosting/produkte_rootserver/ex41sssd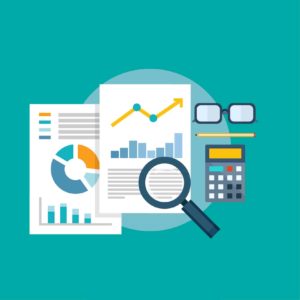 Intel©Core ™ I7-6700; Quad-Core Skylake; Hyper-Threading technology;
64 GB DDR4 RAM; Hard Drives 2 x 250 GB SATA 6 Gbit/sec SSD;
(program RAID 1) Connection 1 Gbit/sec port; Guaranteed 1 Gbit/sec
Reserve copy space 100 GB; Traffic 300 TB*
Both types are great if it comes to work with the Magento shop. Your customers will be satisfied with the speed your store has, which will increase the conversion rate way better than a marketing tool attracting lost of visitors at a low-performance website. But let me note that the server parameters listed above are of minimal acceptance for Magento shop usage if you count for outstanding performance.
Servers differ based on the control panels:
Without a panel – the server can be optimized for maximum performance (recommended) with ubuntu 16
cPanel – the system is not flexible, takes server resources, is hard to be optimized. The license cost for  cPanel 64 is 29,65 € / month. Centos 7
VestaCP Panel – allows you to configure the server, but is more convenient and easier than cPanel – is provided for free with ubuntu 16
What to Do With Your Mail?

If choosing server without the control panel, the mail should be transferred to Zoho or Gmail (recommended)
If using vestacp or cPanel, you can deploy mail to the server.
Once you know the features, a well-configured server for a Magento should have, you need to know that the right choice is not enough to ensure high performance and stable work for your web store in the future.
The server and server environment should be taken care of on a regular basis. Let me clarify – to make sure your website performance will always be on a high level you need to conduct a list of checks.
As a next step on the way to your prosperous web store see below the list of checks and the timing for each
One time a week or

more frequently

One time a week
Once a month
Website with Anti Virus
Check server for RobotKit
Check kernel version
Logs-
Create test order in Magento
Check CMS version
Mail
Check packages version
Security
Check/update php version
Webserver
Server Rating; Check Backup
Ernel
Update packages if needed
Cron
Update kernel if needed
CMS
Check m1\m1 with Magereport
IP Blacklist check
Once three months you need to check security and reboot server on demand if needed.
Summary
Now you have the whole manual on how to ensure your online shop high performance from a technical point of view. Server choice is like a foundation for your Magento shop – the better the foundation is, the better results you get. But if all the recommendations look too complicated to cope with, there is an option to get your server cared about on an ongoing basis.
Feel free to contact us at info@webmeridian.org to find out the reason why your online shop has low performance and we will give you tips to fix that.