What does a consumers brand loyalty of Nike and retention strategy entail?
We are going to answer that question by looking at the Nike loyalty scheme; success story in detail. The purpose of this is to give business owners a chance to study an example that has worked and implement it.
One of the best ways to learn things is by looking at a successful implementation, which is what we are going to do and implement for your loyalty schemes.
The Nike customer loyalty scheme is a template used by many businesses to achieve more. We are going to examine the core secrets and loyalty scheme ideas that drive Nike's success. Dive into how the scheme works, how to use emotions and behaviour in loyalty programs and how you can take the loyalty scheme definition and implement it.
How Does the Nike Loyalty Scheme Work?
The entire program is channelled through apps and the Nike membership program. Through what's one of the best retail loyalty schemes in the world, fans can become members by signing up on the official brand's website. They can also sign up on any of the four apps offered, including:
Nike Run Club,
SNKRS,
Nike App,
Nike Training Club.
The customers get the chance to view the rewards earned and receive messages from the company about members-only collections, among other goodies. This makes it one of the best loyalty scheme examples.
So, what is a loyalty scheme in Nike's eyes? For them, it's perks like getting first dibs at tickets to sports events, exclusive releases, early access to new releases, professional advice on training, rewards for activity on apps, and offers on birthdays. The cherry on top of this perks-filled sundae is free delivery.
When it comes to consumer brand loyalty, Nike is ranked ninth in the world. Yet, it is one of the companies with the most loyal fans.
Let's expand the scheme out and see how it achieves success.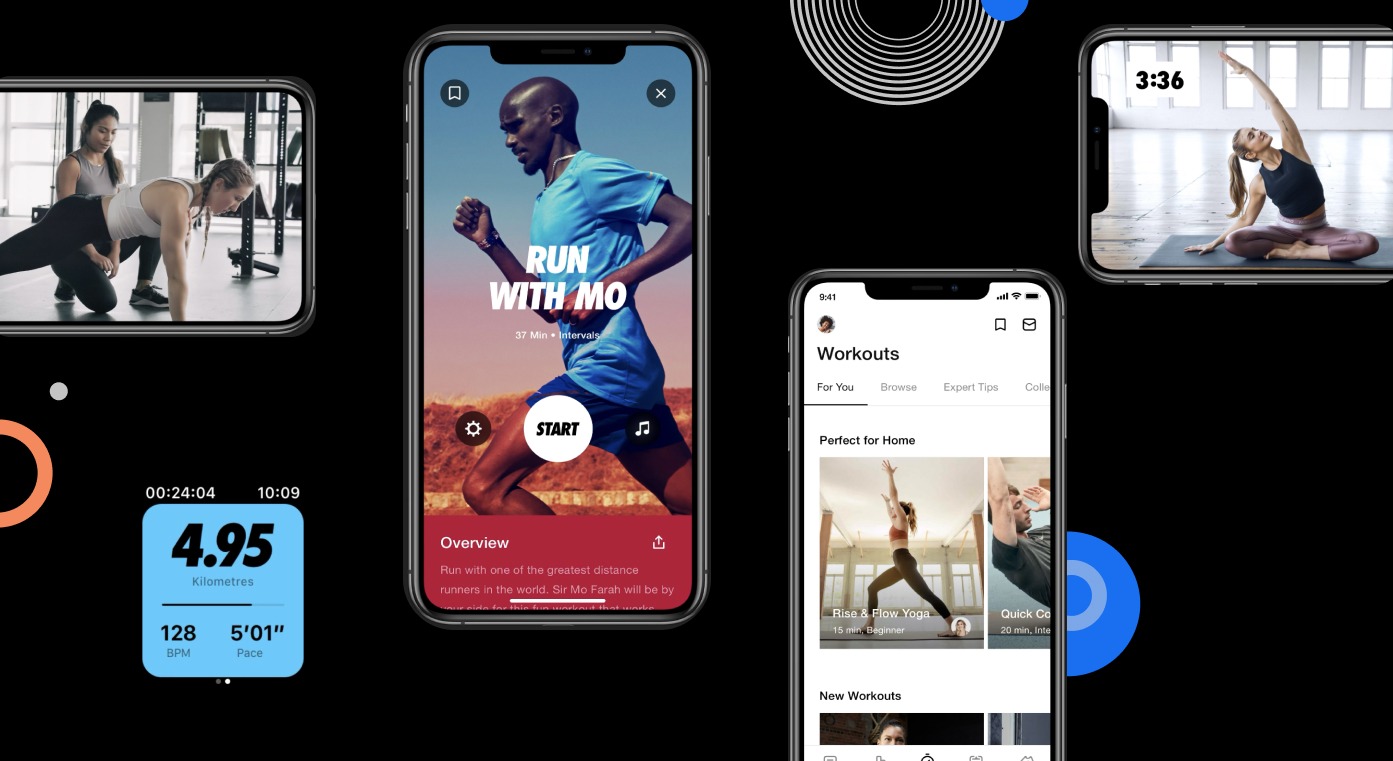 Source: Nike
The Core Secrets of Successful Nike Loyalty Scheme
At the heart of the Nike loyalty scheme lies a secret based on tenets that include omnichannel optimisation, building a community, offering exclusivity, and personalising the experience.
Exclusivity
One of the main benefits of being a Nike member is that exclusive perks are offered. Loyal customers can access all the great offerings the company has to offer. In addition, they can shop exclusive members-only collections and get products even before they hit the market.
The exclusivity makes the product one that not everyone can get easily. With quality to back it up, the business can price products higher than competitors and still make great sales.
Why does this matter?
79% of Nike customers say that the exclusive perks are a great part of why they are loyal.
Exclusivity and rewards work well together to make the loyalty scheme ideas work. Adopting this scheme for your business can be done in the form of loyalty tiers that use a reward system to maximise engagement, sales and offer more perks as points accumulate.
Community
Another reason that Nike customers engage with the brand is that they exist in a tangible and useful community. Membership gives the users access to free workouts, training instructions, and educational material. The apps also offer articles about things that the community tends to have in common.
In what is one of the best loyalty schemes examples, Nike uses specific wording in ads. They also make use of call-to-action language, which urges the shoppers to become members and gain a sense of belonging. Almost half of all consumers said that they are likely to be loyal to a brand if they feel they are in the company of like-minded people.
The best way to get the kind of engagement and community you need is to seek it out on social media platforms where people are more likely to spend their time. In addition, putting community at the forefront ensures that you have customers that will engage with you and buy your products when you announce them.
Personalisation
It has been stressed many times that personalisation is the best way to make customers feel like they have a personal connection with the brand. For example, 61% of the public says that when a brand remembers their birthday and anniversaries, they feel special with rewards for those occasions.
How can you actually use this?
Personalisation is what makes loyalty stick. The customers feel like they are completely understood and treated well, rather than just another casual shopper that will come and go.
Taking the same approach is as simple as delighting customers with a great message on their birthdays, using their name to address them personally. It may also involve offering them exclusive deals occasionally for something they may have wanted to make them feel special and loyal.
Nike uses a unique points system that can be replicated to reward customers who purchase more and elevate them to special tiers.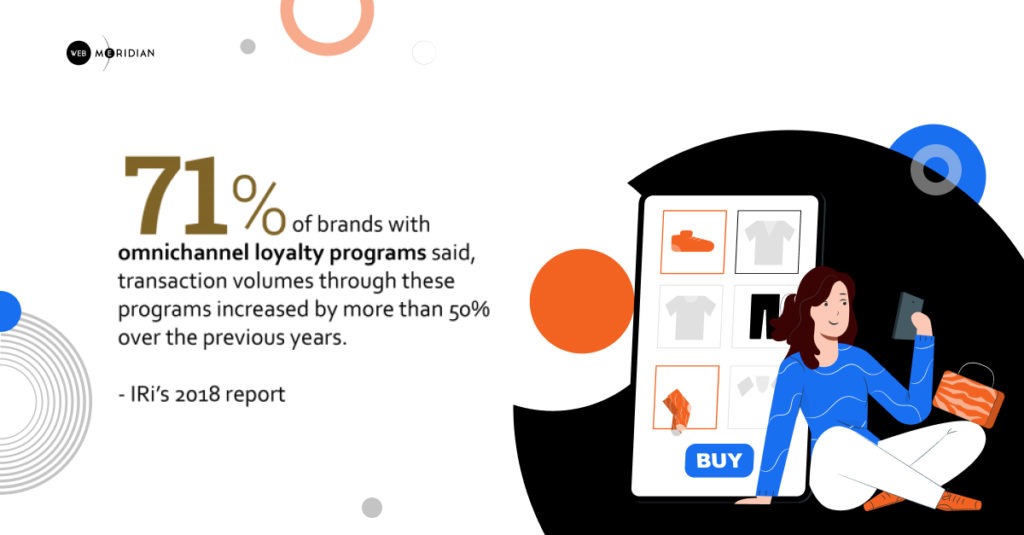 Omnichannel Experience
One of the appealing things about the Nike Loyalty Scheme is that it has a powerful omnichannel approach that connects the members' mobile apps all the time, even when they are shopping in a store. That way, they can use the same login for every app and website.
Ease of access and integration of all activities to track points and offer rewards accordingly is a great way to make your customers come back to you time and again.
While shopping in-store, customers can have their loyalty profiles scanned. The whole system is built so that customers can have their loyalty recognised by Nike, no matter what method they choose.
A smooth omnichannel experience makes it easier to account for loyalty and reward it in a deserving way.
Top Customer Loyalty Scheme Ideas and Trends
Gaining customer loyalty is on the rise as more companies rush to establish relationships with customers. The shift happening now is giving birth to new trends, which have interesting propositions and approaches that answer the question; why is the Nike loyalty scheme a success?
The Rise of Emotional and Behavioural-Based Loyalty Programs
Emotional and behavioural-based loyalty programs have constituted the biggest change in this section of the market. Traditional models were driven by transaction-based models and behavioural models in paid/subscription services like Amazon Prime.
However, emotional loyalty has shown better results and more longevity due to the stronger connections formed between a brand and its customers.
Instead of rewarding customers only when they do transactions, an emotional element reward is all about answering the question 'why should I choose your product?' Research by Gallup shows strong emotional connections are formed when businesses use micro-engagements, personalisation, data-driven decisions, personalised rewards, and a frictionless customer's journey.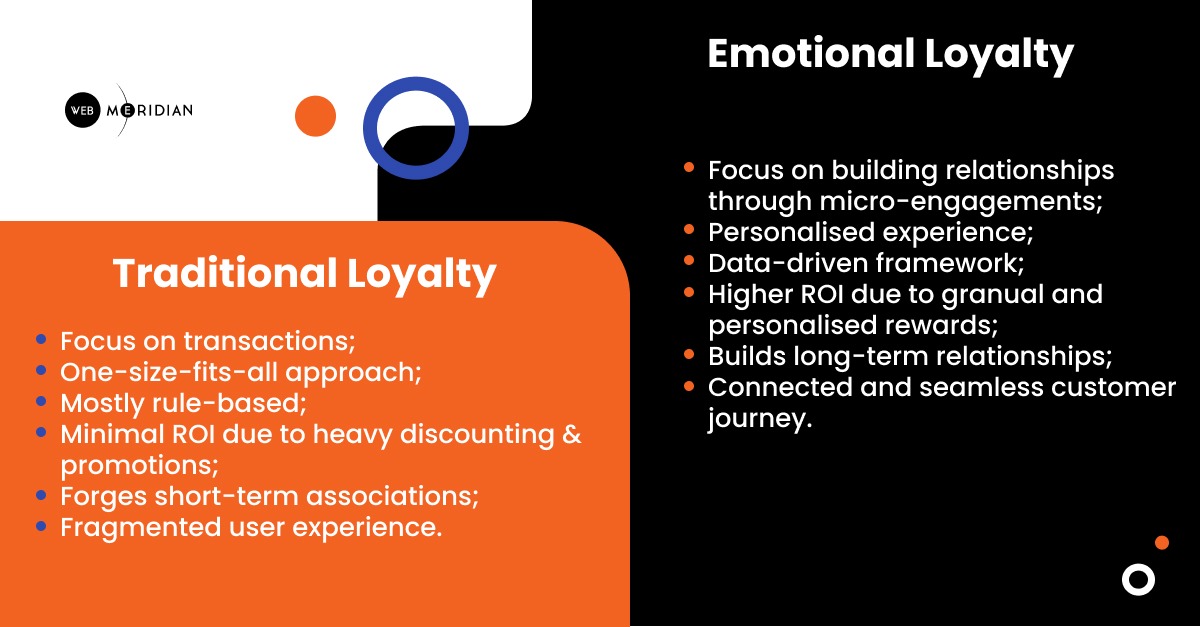 Omnichannel Reward Programs Will Become the Norm
Not only does the omnichannel approach benefit the brands, but it also offers great benefits to the customers. Making the experience seamless, easy-to-navigate, and convenient leads to higher conversion rates, improved returns on investment, more sales, and better customer retention rates.
The future we are in right now is more interconnected than humanity has ever been. The connections are only going to get more integrated and deeper as time goes by. The Internet of Things (IoT) is driving connections that ensure customers can be rewarded wherever they shop, whether that's in a physical store or online.
Start by digitising your loyalty programs so that you can offer rewards across all channels and allow shoppers the opportunity to pick a channel that works best for them. With recent advancements, integrating all your channels is easier than it has ever been.
The Role of Big Data, Machine Learning, AI, and Blockchain
The rise of data-driven decisions has led to more efficiency and overall better outcomes. Integrating data with machine learning models makes the programs automated, so you do not have to sort through mountains of information to figure out who has a birthday and when to reward them.
The entire process can be automated and secured by blockchain so that customers know there is no danger of ever losing their loyalty points for as long as they live. With blockchain, the loyalty rewards can all be aggregated and channelled into a wallet of redeemable points with value.
Many of the loyalty programs can be automated and optimised in a way that produces the best responses from the target audience. Before you adopt the ideas wholly, run pilot programs to see success rates before making programs generally available in your overall customer loyalty and retention strategy.
Mobile Loyalty Apps Will See a Continued Increase in Adoption
Brand engagement is more mobile-oriented these days than it was before. The reason is that more people are shopping on their phones, checking out products on the go, and spending more time on their phones generally than on any other device on average.
The reason for focusing on mobile is that people tend to have it with them at all times and can access all the perks using mobile apps while offering brands the chance to directly engage and target customers in a personalised way.
84% of retailers have a mobile loyalty experience, but only 22% of them show the loyalty points/rewards on the home screen. Experts call mobile the bridge between offline and online experiences by integrating engagement with mobile apps when customers make in-store purchases.
Hyper Personalisation Will Separate the Leaders & Laggards
Personalisation just by names is not enough, which is why hyper-personalisation is the name of the game. If the customer feels like your competition knows them better than you do, you will lose them.
As AI technology hits new milestones every year, hype-personalisation does not have to be a hassle. It can be a mostly automated process where your only input is deciding what kind of format you would like it to follow.
Loyalty programs can be used to personalise the customer experience while generating the kind of customer insights that a brand needs. Purchase history, product preferences, and redemption of points can all be tracked to make your marketing strategies even better and more informed, like the Nike loyalty scheme.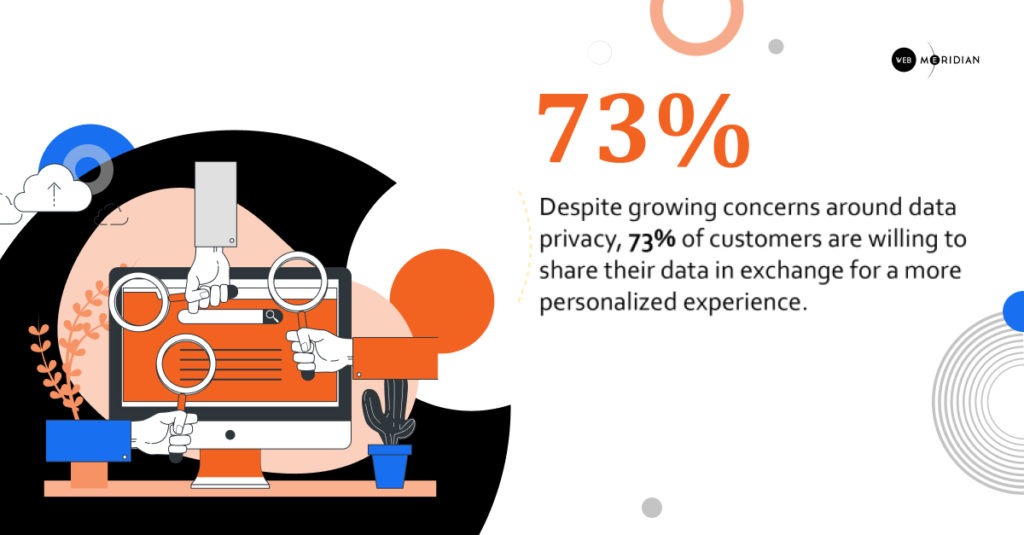 Summary
In the coming years, we are going to have more data-driven and AI-driven models in loyalty programs. They will make it easy to engage with your customers at scale without needing to add more personnel or workloads to make it happen.
We are going to see the programs evolve from the traditional, analytical, emotionless approach to adopt a flexible approach that focuses on the human buying the product, as well as their emotions.
To that end, we at WebMeridian offer all-in-one services for brands that want to take a more personal approach. This is customers in their loyalty scheme ideas and programs in mind. By basing the schemes on what is emotionally important, we can offer both offline and online businesses the force they require to retain their customers for a long time.
We cater to businesses of all sizes and have among our clientele reputable brands with great success stories.
Get more insights: Catch the Wave of Sustainability in eCommerce With Danon Success Story in Green Transformation& Tips