Factorylux – Migration from WordPress to Magento 2
LED Lighting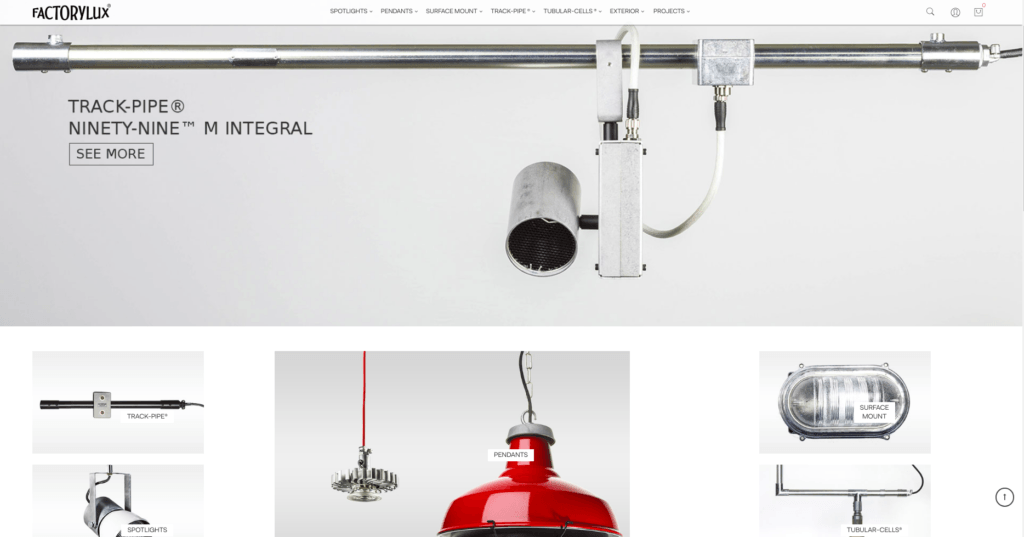 category: LED Lighting, Magento 2
Factorylux – Migration from WordPress to Magento 2
Factorylux is a UK Magento 2 online shop that serves as a constructor of different attribute options of lighting products, resulting in the generation of a pdf file with description, images, and the specification code of the selected product.
There is a "quotation" payment method enabling the customer to request the quote for the configured product. This site is a replacement and improved version of the WordPress site (one half of the lighting manufacturer's business runs on this site & the other half - on Magento 1.9).
It is planned to replace the 2nd site with Magento 2 as well so that two different domains be connected to a single backend and warehouse management system.
Task
We have migrated the site from WordPress to Magento 2. There were several customizations included: "quotation" payment method, product page, product configurator and gallery, checkout process, the specific price for different user groups.
Date

April 25, 2019

Skills

Magento 2, PHP, MySQL MariaDB

Client

Factorylux

Project link