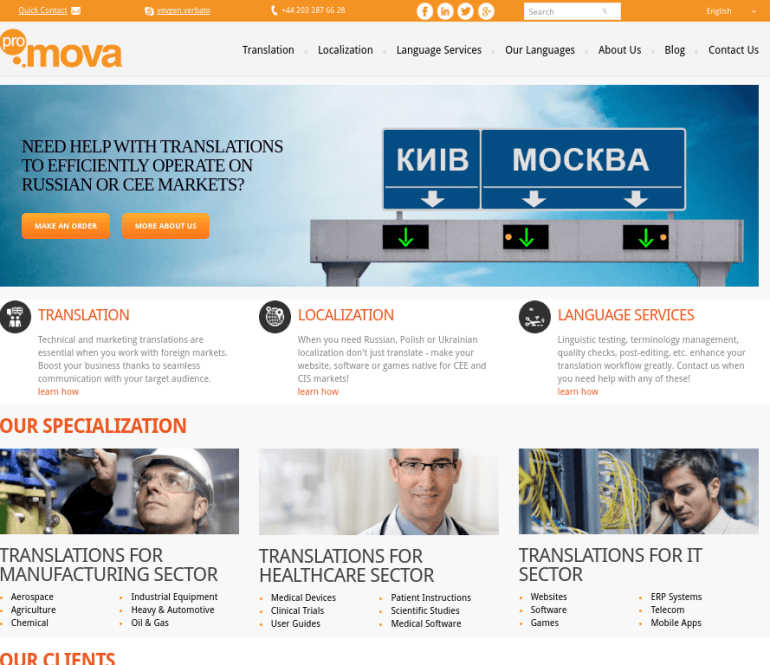 category: wordpress
http://promova-global.com/ – site for a Ukrainian translation and localization bureau
Our team has developed a site for the agency providing translation and localization services for U.S. and European companies.
Key points and features:
-fully responsive;
– fully SEO optimized;
– speed loading optimization implemented: server and programming part.
Skills

wordpress, html , css

Project link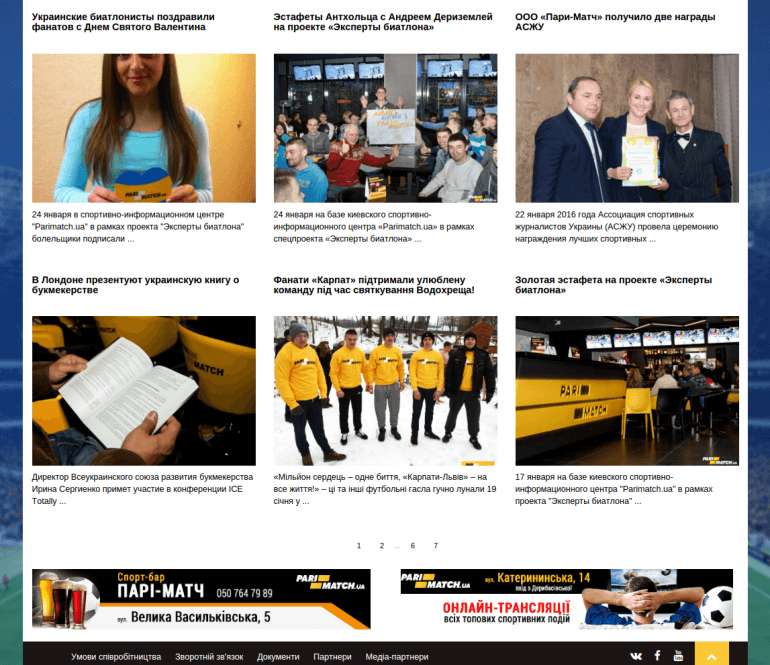 category: wordpress
parimatch.ua – an informational and entertainment site for a bookmaker office
WordPress site for a Ukrainian office called "Parimatch", developed to hook up traffic to second main bookmaker site parimatch.com.
The originally developed site has a blog, news, albums, galleries, etc. The site is created to represent the legal office of the organization.
Date

October 13, 2016

Skills

wordpress, php, html, css

Project link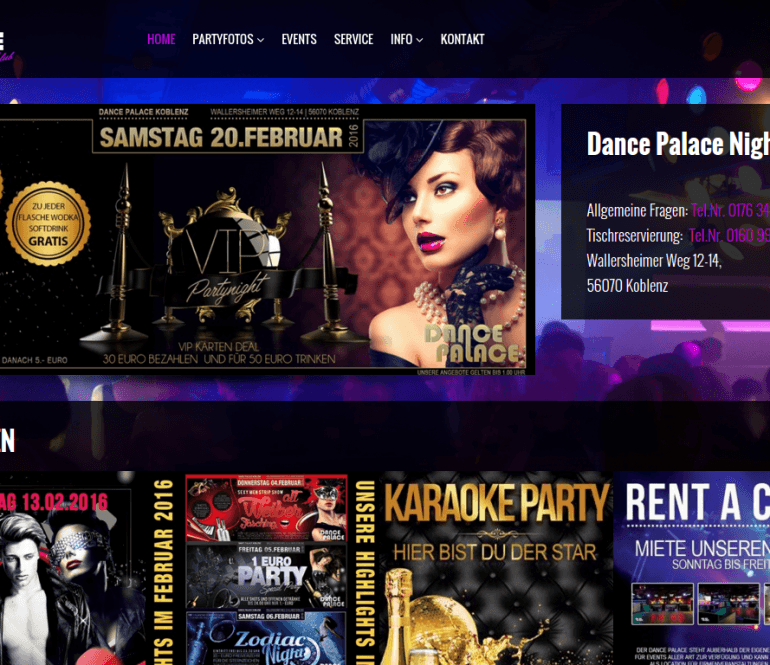 category: wordpress
dance-palace.net – Web-page for a German dance club
Customizations on a WordPress site:
setup user types for different types of users;
frontend customizations and minor layout changes;
server optimization and speed loading optimization.
Date

June 17, 2015

Skills

wordpress, html, css

Project link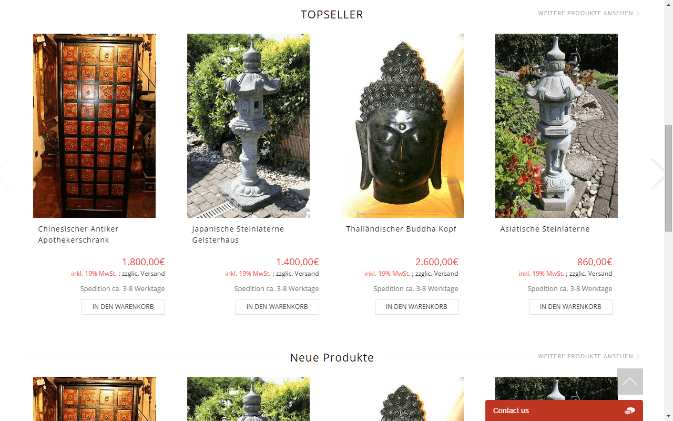 category: wordpress
http://www.asian-garden.de/ – Chinese online shop based on WordPress CMS
We've developed changes in checkout, cart page, have made minor layout changes.
Changed the tax rules.
Also we have made work with server environment and solved problems after hackers attack.