A secure and reliable payment gateway is the key to success for any online web store.
Either your Magento eCommerce project is already successful, or you just have an idea to bring it into life, there is always a question – what will make it work perfectly?
Research shows that one of the main reasons why online shops have lots of abandoned carts is customers' being concerned about payment security and complicated checkout.
How to Make an Online Business Work to Attract the Target Audience and Keep Them Devoted to You?
With the variety of web stores at the market (whatever you sell), try to wear the client's shoes to know how to succeed. You would want an easy buying process and be sure your data is secure while you use your card. That means simple checkout and the most secure payment gateway will bring you less abandoned carts and higher conversion rates.
Research shows that change checkout to simple one and getting a secure payment system will influence conversion rate more than a discount marketing campaign.
So, if you chose Magento and now you are thinking of what payment gateway would be better, we will help you to make a decision.
What Do You Need to Know About the Payment System and Magento 2?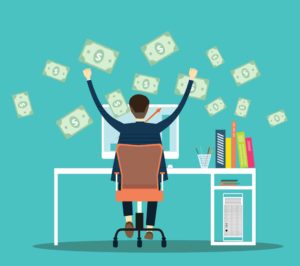 What is a payment gateway itself? It is a system to protect your customers' credit card data by encrypting the card numbers. A payment gateway is like a middleman between the seller and the bank. It provides secure credit card data processing between customer,  merchant, and payment processor.
Magento being a most popular eCommerce platform for mid- and large-sized web stores, may be integrated with major payment gateways, and your choice will depend on what kind of web store you have and who is your target audience.
Firstly, I want to notice that Magento 2 comes with 3 pre-integrated default payment gateways:
Paypal
Braintree
Authorize.net: AIM version
1. PayPal
No wonder the number one is PayPal. It allows to pay through the existing user account, or you are welcome to use a credit card. Then payment or money is sent either via email or (if you are a user) through the service.
No setup or monthly fee, every transaction with the service is 2.9% +$0.30. PayPal conquers more and more users with its simplicity – any device, any place, quick checkout
What PayPal is about:
Get payments at your website through credit cars.
Customized invoices for your clients.
No setup and a monthly fee.
It can be used in 200 countries.
Taking into account the high commission rate, let's try to figure out whether to use it or change another. It's being easy to setup may be used by fraudulent merchants, your account may be blocked without any alarm given to you, and it will take much time to renew the account, as one more thing about PayPay is not a high-level support service.
2. Authorize.Net
Billions of transactions since 1996 Authorize.net is one more popular payment gateway to be integrated with the Magento webshop.
What you got with Authorize.Net:
The fee depends on the plan you choose.
Authorize.net – AIM version (the most common regular payment gateway) won't allow your customers to save their credit card info, so, they will have to enter the details every time.
May be used for online shopping, mobile or face-to-face transactions.
The mobile application you are not charged for.
It provides free tools for users to be protected from fraud.
Authorise.Net has 24/7 support.
It seems to be great, true, but still, the mobile apps are developed not so good, and there are some complications with creating accounts.
3. Braintree
Braintree is used in 44 countries, offers good tools to make checkout easy. Has global fraud protection and multiple outlines
Braintree doesn't have a monthly or setup fee; it charges 2.9% + $0.30 per transaction, gives reasonable acceptance rates, the UI allows to make the checkout secure for the store or app. From one side with this payment gateway you pay for what you use only, but from another – it doesn't return fees on partial refunds
If you are thinking about expanding your online business, you will probably start thinking about several payment gateways for Magento shop because:
You would like to work with different countries, currencies and banks, several payment gateways integrated into your web store will expand your audience;
Backup is always good to have, as if one gateway fails, there would be another one for your customers to continue shop from you;
With the growing number of online stores, merchants think about customer service the most to attract more buyers. You never know what payment gateway works best for each customer. Having a Magento store lets you integrate several gateways to it and be more competitive at the market.
Is Your Magento Shop on the Wave of Cryptocurrency Trend?
Magento is regularly updated, and if you take care of your business, you usually update it for your website as well. Magento stores can also accept Cryptocurrency Payments with several extensions.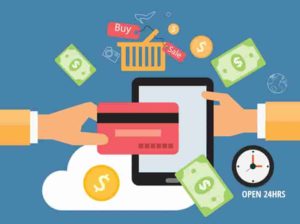 For the latest Magento 1 versions, you have CoinGate extension – your customers can pay with more than 50 Altcoins, including Bitcoin, Ethereum, Dash, Litecoin, etc.
When a customer chooses to pay with Bitcoin, for example, your store may get the payment either in the usual currency or cryptocurrency. The CoinGate is free from any kind of charges; the only payment is commission – 1% fee for processed orders. The module is fully automated, you just need to set the price in any currency, and once a customer chooses to pay with Bitcoin or any other cryptocurrency, it will be calculated according to the existing exchange rates.
When talking about Magento 2 store processing orders in cryptocurrency, it will probably be interesting for you to get more details about CoinPayments Magento 2. It accepts, stores, converts, and withdraws more than 70 altcoins, including all the most widely used ones. It is integrated with PayPal without any fees, for US and Euro Magento 2 stores, PayPal and CoinPayments provide a fiat settlement directly to a bank account.
Summary
We looked at the default and the most popular and widely used payment Gateways for Magento, but there are still dozens of other systems, and it is up to the online store owner to choose the one which suits the particular short- and long-term business goals. But if you still feel lost in the variety of payment gateways, it would be better to negotiate with an e-commerce expert to help you with the choice.