Let's start with…
Key Takeaways
Magento 2 Marketing Automation Suite allows equipping your store with a set of automated marketing & sales tools. Streamline and personalize your marketing efforts to boost your sales and retention.
Showcase consumer feedback and social proof alerts.
With popups and email reminders, you can automatically collect feedback.
Provide points for a particular activity.
Give special discounts to specific customers.
Display the status of a product's stock and recent sales.
Add countdown timers to pages that contain limited-time offers.
Briefly About Magento 2 Marketing Automation in 2021
Magento has grown into a large community with extensions and marketing automation tools developed to make it easier to conduct eCommerce.
How can you actually use this?
Some of the tools are used in automation. In a world where most businesses operate on thin margins and depend on efficiency to drive growth and profitability, these tools are a godsend.
Marketing is difficult. 
It would help if you had tools and extensions that help you strategise and gain visibility and traffic.
The integration of Magento 2 marketing automation tools in your business will be a great investment return while making it easy to get things done. To ensure you do not have to guess or comb through thousands of tools to find the right one, we will examine the best tools.

SOURCE: Liana Technologies 2017. Benefits & Challenges of Marketing Automation
Why Do You Need to Run the Magento 2 Marketing Automation Process?
Normally, trying to do everything manually, beat by beat, consumes a lot of time. For that reason, you need some of the repetitive and boring tasks to happen without your intervention.
These questions will help you know if you need automation:
Are you able to collect reviews easily without having to contact the customers one by one?
Are you able to allocate discounts for specific groups or single shoppers?
Are you able to create urgency on specific product pages during your sales campaigns?
Are you able to reward the customers for doing specific things on your site?
If you cannot do any of these things with ease, you should consider website optimisation, driven by automation tools.
Boost Promotions
Boosting your promotions is a great way to attract new people who have never shopped with you. The best way to do this is by using marketing automation in Magento 2 to customise catalogue price rules, set cart price rules, and offer personalised promotions.
Not only can you create campaigns for existing customers, but you can also have something for your loyal customers. With personalisation, customers feel more at home in your store. For instance, customers who spend a certain amount of money can be eligible for one discount but not another. All these can be run simultaneously.
Gain Cost-Effective and Reliable Communications
As the owner, the onus is on you to pretty much guarantee everything. That means communicating to the customers in a way that does not take too much time or money without making the communication itself suffer.
Using Magento 2 marketing automation, you can send out emails, newsletters and manage subscribers with ease. Consequently, you save money and communicate effectively.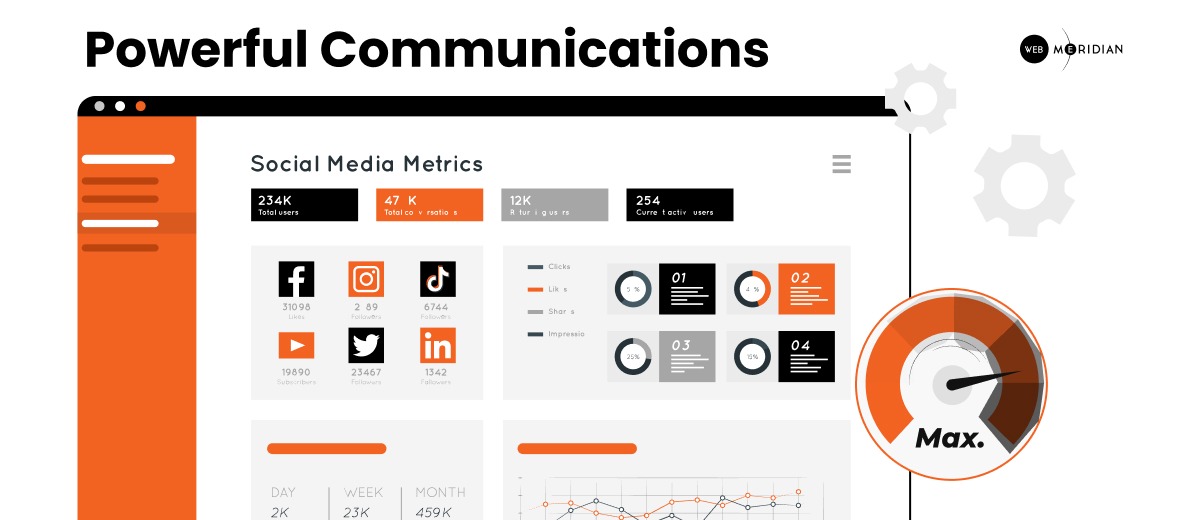 Manage Customer Reviews Properly
Reviews influence the buyers and are essential to growth. Managing all of them may not look easy. However, with Magento, you can set everything, including the rating criteria, and even integrate reviews left on social media.
The reviews and ratings are what you need to act as social proof for visitors to your site.
Increase Customer Engagement with Advanced Functionality
Highly engaged customers tend to buy more. Since no single customer engagement method works for every company in all industries, you will be glad to know that you can use Magento's advanced engagement tools.
Engagement automation includes tasks like:
Customer feedback/reviews;
Customised rewards;
Ease of access to info;
Engaging an unhappy customer as soon as they complain;
Increase account creation;
Launch loyalty programs;
Track significant events/days;
Use social media better.
With all these capabilities, you will not have any problem engaging with the customers more expansively.
Top-List of Magento 2 Marketing Automation Tools
Magento's marketing automation tools are sometimes provided by default on the platform.
However, most of the time, you will find that extensions and community-developed tools are much better. Here is a selection of the ones used widely and how they can make your eCommerce processes smoother with marketing automation in Magento 2. 
You no longer have to struggle with analysis or tracking anymore. Metrilo can accurately measure the store's performance. It combines analytics, email, and customer relations management.
With it, you can leverage data collected about customers to target them effectively. In the analysis, you will measure:
The effectiveness of your campaigns;
Specific product performance;
The rate of Conversions;
The rate of Retentions;
The growth of Revenue;
Correlations between data points.
The CRM contains complete customer profiles that include their purchase histories, contact details, CLV, and other pertinent information.
The email part of it can be used to connect with every customer or a specific customer segment without leaving the platform.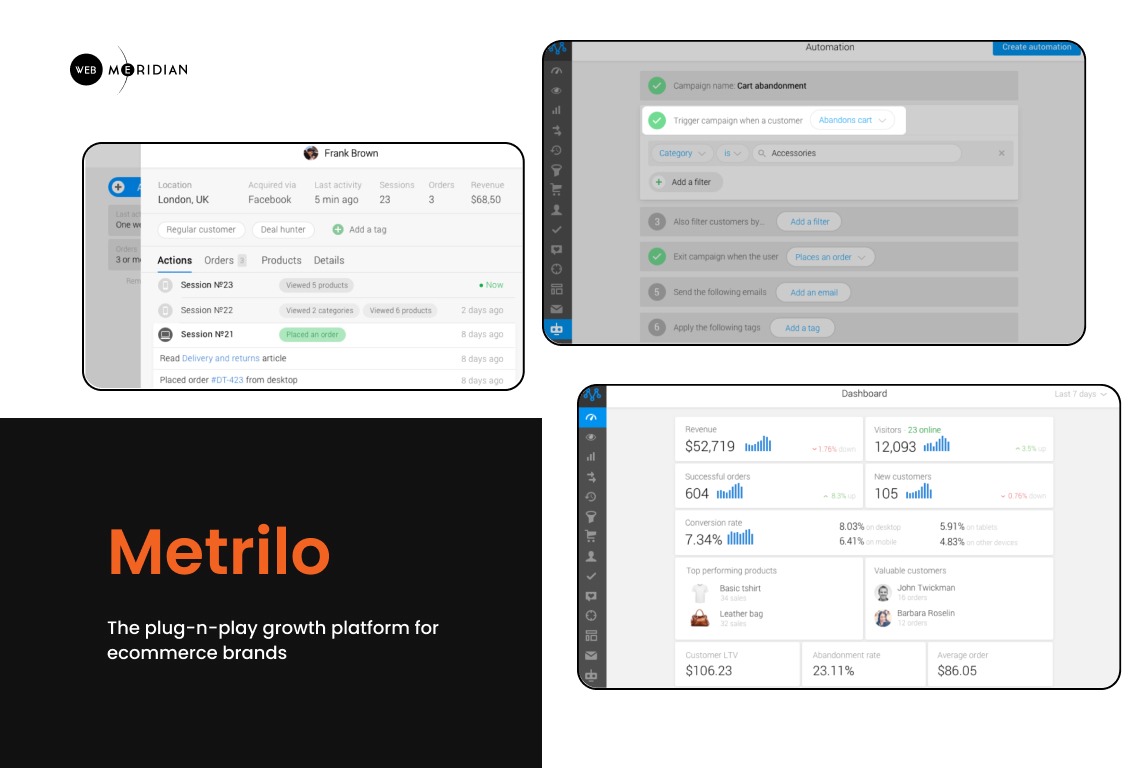 Springbot is marketed as a multi-channel platform for merchants who want to enhance their marketing.  Magento 2 marketing automation will benefit greatly from this tool as it includes everything in one place and recommends actions based on data analysis. 
The tool essentially makes it possible to compete with bigger retailers on the internet, since you too can leverage big data to target your customers more accurately. You can enjoy perks like in-depth reports and automated messages. 
If you want to go all out on email, this tool is your friend. MailChimp has reliable marketing automation capabilities, with accurate information delivery to each target. If you are on Magento, you can deploy the personalisation capabilities it comes with to make sure that you get a return on investment and increase sales. 
MailChimp can start sending out emails with just one prompt/request. The emails can be edited based on templates or any creative way you would like. 
It doesn't just do wonders for email. Mailchimp is another all-in-one marketing platform that promises to help small businesses achieve more, with tools aimed at providing targeted marketing for small businesses.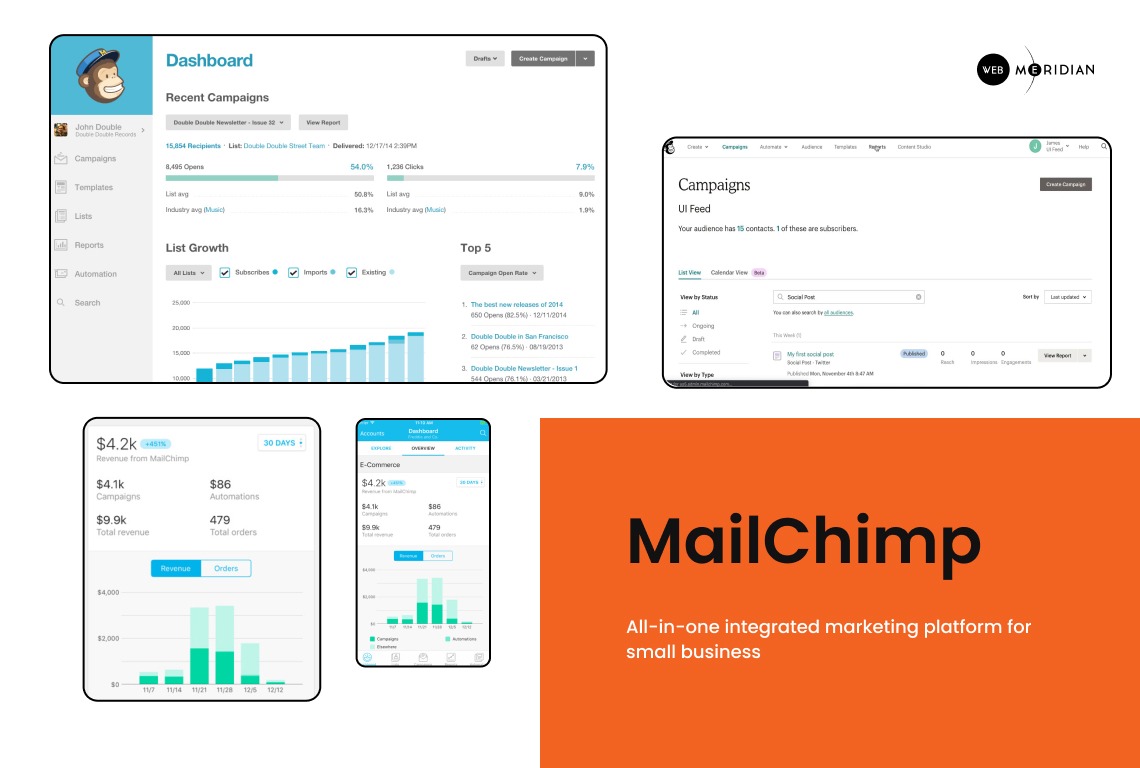 This cloud-based tool is used in content management, emails, social media, and other eCommerce facets. It is an open-source tool, meaning you can customise and tweak things to fit every marketing campaign's mission.
The best part about Mautic is that you do not have to change your store to fit the tool. The tool can be edited and changed to fit what you want.
If you have the chops, you can add code to the platform. As the world's only open digital experience platform, there are so many creative marketing schemes you can launch from Mautic. 
Additional useful Magento 2 marketing automation extensions:
Your store may not need all of them; therefore, our eCommerce experts can provide you with consulting services to pick up the appropriate set of tools and extensions for cost-effective engagement with your target audience. 
Core Pros and Cons of Magento 2 Marketing Automation
Automation is an inescapable part of eCommerce.
However, as much as you may look forward to completely smooth sailing here on out, there are some pitfalls you should know about, in addition to the perks.
The Perks of Automating Marketing
Productivity boost;
Targeting becomes easier;
Customer service enhancement;
Revenue boost;
Higher quality leads;
Improved ROI in marketing;
Savings;
More profit;
Boosted traffic;
Conversion rates increase;
The sales cycle is shorter.
As you use these tools, you will encounter unique advantages as well.
The Cons of Magento Marketing Automation Tools
As with anything, there is a flip side.
You will need money;
Time investment;
Marketing strategy is key.
There is a chance you could encounter challenges unique to you when you get started.
What Marketing Activities Can Be Automated?
When considering where to apply automation, we look at tasks that are repetitive, difficult to perform manually or often forgotten.
In eCommerce, most of what you will automate includes the following. 

Emails
The statistics often indicate that it's highly time-consuming for companies to craft just one email. This is time that would be better spent working on other creative means to connect with customers. Emails can be automated to do follow-ups on product reviews, rewards, abandoned carts, and the like.
Online Shop Operation Optimisation
Website optimisation is all about making your site as efficient as possible in terms of deployment, maintenance, tuning, repair and speed, among other important domains. In optimisation, we focus on ensuring that the user experience is fantastic on all devices. We also focus on user design and how it can be made flawless. Marketing automation in Magento 2 allows you to do some of the repetitive tasks, to save time and keep running at optimal conditions. 
Loyalty Program
Rewarding your most active shoppers is a great way to get them to stay and even promote your business to people they know. The parameters rewarding them can be pre-set so that you do not have to reward them one-by-one.
Personalised Discounts
Personalisation has always been and always will be the king of marketing. People like feeling special, which is why personalised discounts are a great way to let them know that you see them, and you value them.
Key Takeaways
Marketing automation in Magento 2 is a great way to go. With the advent of 5G, for instance, industries worldwide aim to create smart factories where efficiency and optimisation are achieved through automation.
You can implement the new standards in marketing by using the latest and most effective tools available on Magento to create a Smart Store, where you have your finger on the pulse at all times. 
It would be best to consider every aspect that can be automated and how it benefits you in the long run. The best way to ensure that you are running a tight ship is to integrate all these tools and ensure flawless development. For that, you will need assistance from developers.
WebMeridian offers you custom development on the Magento platform for an ideal business run on the best solutions available.