Magento 2 eCommerce Website Development
WebMeridian is a Magento Business Solution Partner with over 7 years of experience building Magento sites for B2B and B2C companies. We provide all support services for a successful eCommerce store: strategy, programming, design, hosting and SEO-optimisation. Our Magento-Certified team will help with a custom-design and building a smooth site, giving it an elegant, top-notch user experience.
Are you ready to accelerate your eCommerce development with Magento solutions?
Our team strives to give you the skilled professionals and flexibility that your site needs to navigate today's fast-paced digital markets. With optimum website development, we seamlessly integrate Magento store tools and platforms, so they not only look good and make a lasting first impression to visitors but also function with ease.
Website Design
Design plays a crucial role in the usability of the overall store. If you currently have an existing eCommerce website, then let us optimize it with the latest website design trends so you get noticed and increase your conversion percentages substantially.
Сustom Development
The goal of your eCommerce site is to sell online. With our development services, we can build you not just a site but create a tailored solution for different businesses, from startups to progressive enterprise clients. With Magento, there is also a broad range of features such as third party extensions and plugins that the team can implement for your site.
Migration and Updates
Migrations and updates of your website take time, planning, and resources. Website migration could also impact your website's visibility in search results. Our tech team will help you cut down maintenance costs, improve the functionality and accessibility of the entire store while migrating the data safely, and setting up the site to work without breaches.
Shopping Cart Development
Magento functions as an open-source eCommerce platform that boasts modular approaches. It provides enough room to successfully customize and personalize all the features needed for your storefront and shopping cart. Besides Magento, we specialize in other shopping carts and provide a full range of custom eCommerce solutions.
eCommerce Development Services

Custom eCommerce Website Development
User-friendly checkout.

Loyalty programs.

Product recommendation workflows.

Promotional pricing tools.

Advanced product search.

PWA strategy consistent with business goals and budget.

Mobile-friendly user interface.

PWA development.

Mobile payments.

Current solution revision.

New eCommerce platform selection.

Calculation of the total ownership cost.

Custom design changes.

Business and SEO data migration.
Benefits of Magento 2 eCommerce Website Development Services
Adherence to Deadlines
eCommerce Experts
Strong Tech and Design Competency
Deep eCommerce Expertise
Recent Case Studies
Check out our Portfolio to see some recent eCommerce web design projects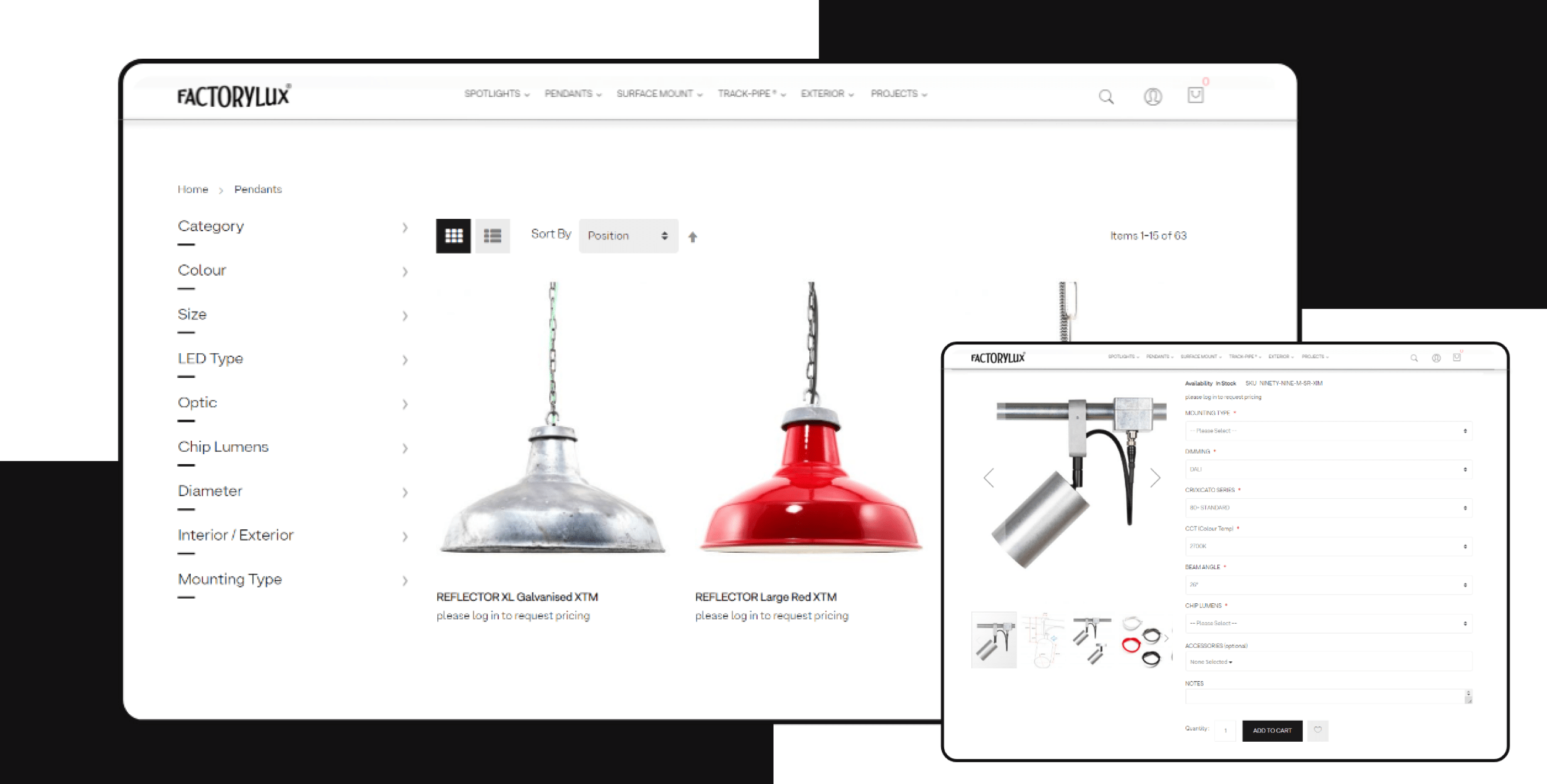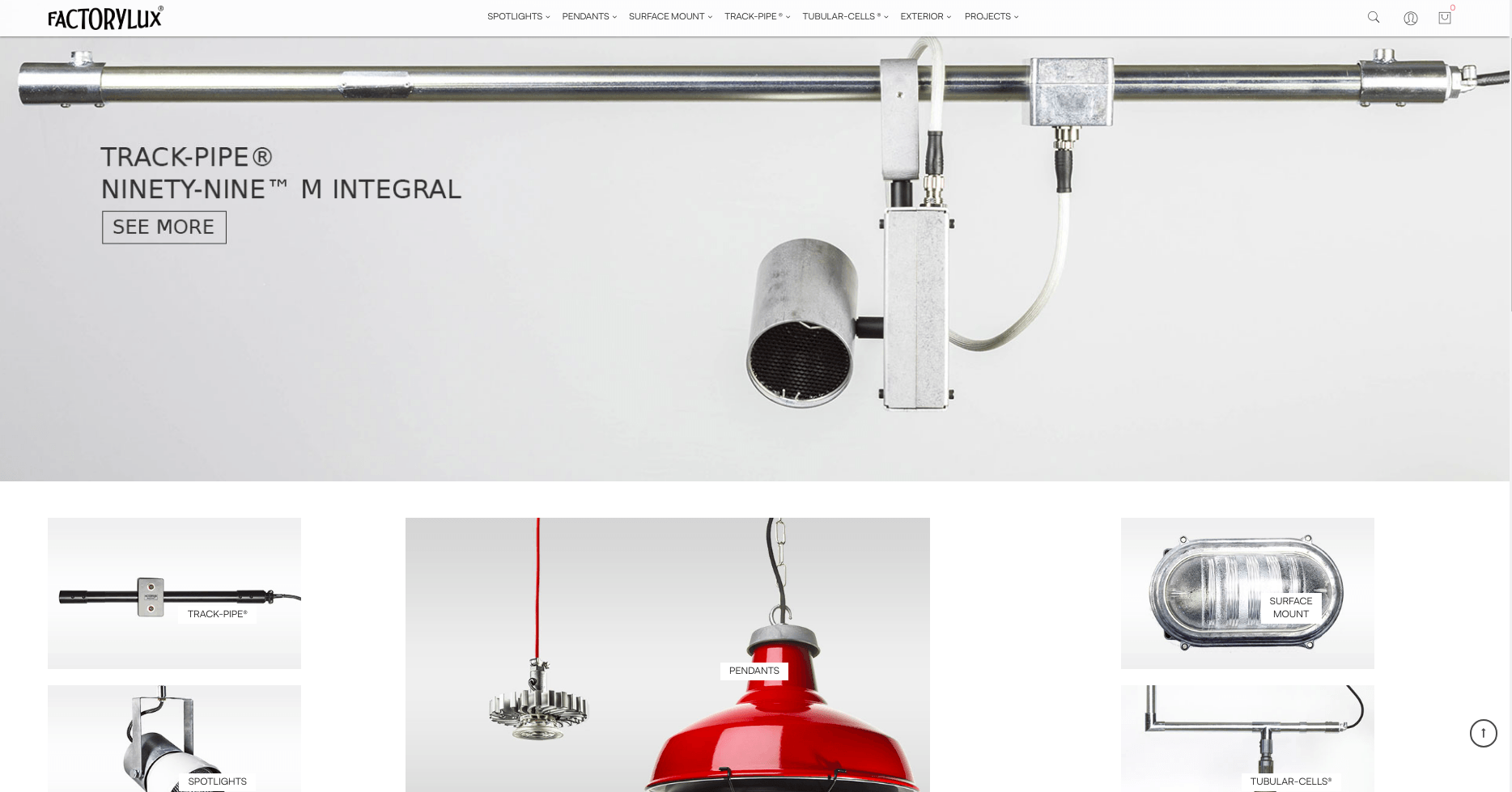 category: LED Lighting, Magento 2
Factorylux – Migration from WordPress to Magento 2
Factorylux is a UK Magento 2 online shop that serves as a constructor of different attribute options of lighting products, resulting in the generation of a pdf file with description, images, and the specification code of the selected product.
There is a "quotation" payment method enabling the customer to request the quote for the configured product. This site is a replacement and improved version of the WordPress site (one half of the lighting manufacturer's business runs on this site & the other half - on Magento 1.9).
It is planned to replace the 2nd site with Magento 2 as well so that two different domains be connected to a single backend and warehouse management system.
Date

April 25, 2019

Skills

Magento 2, PHP, MySQL MariaDB

Client

Factorylux

Project link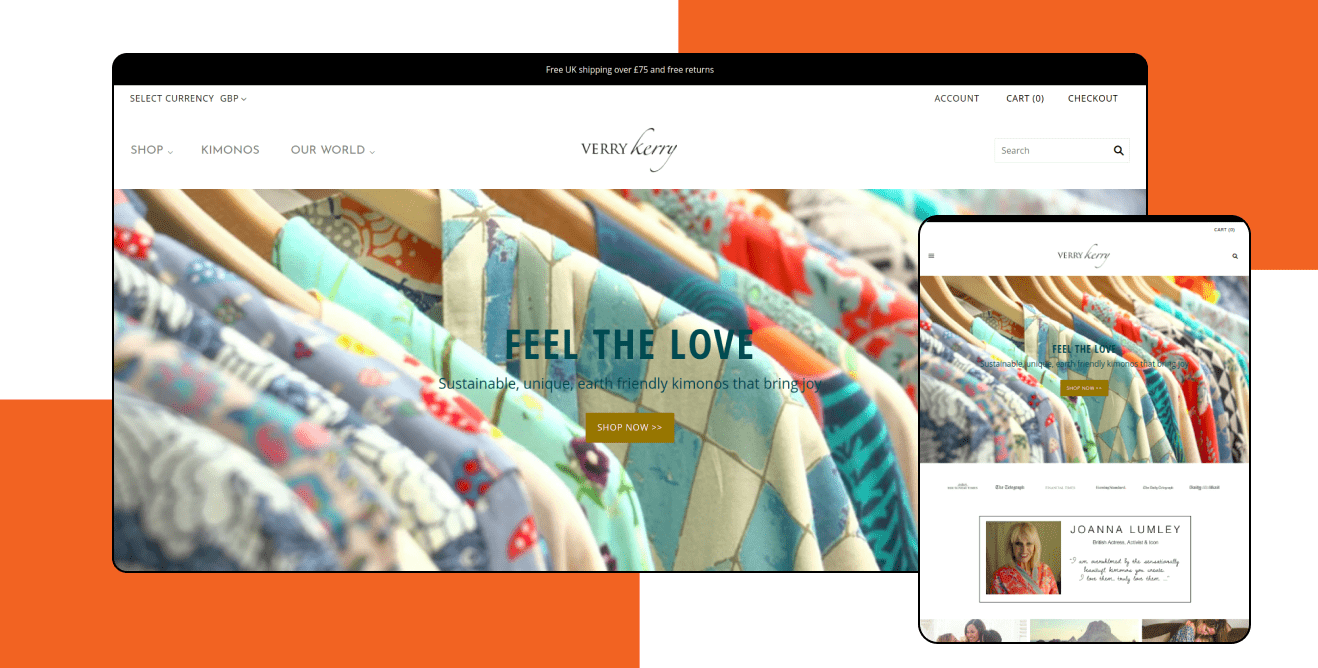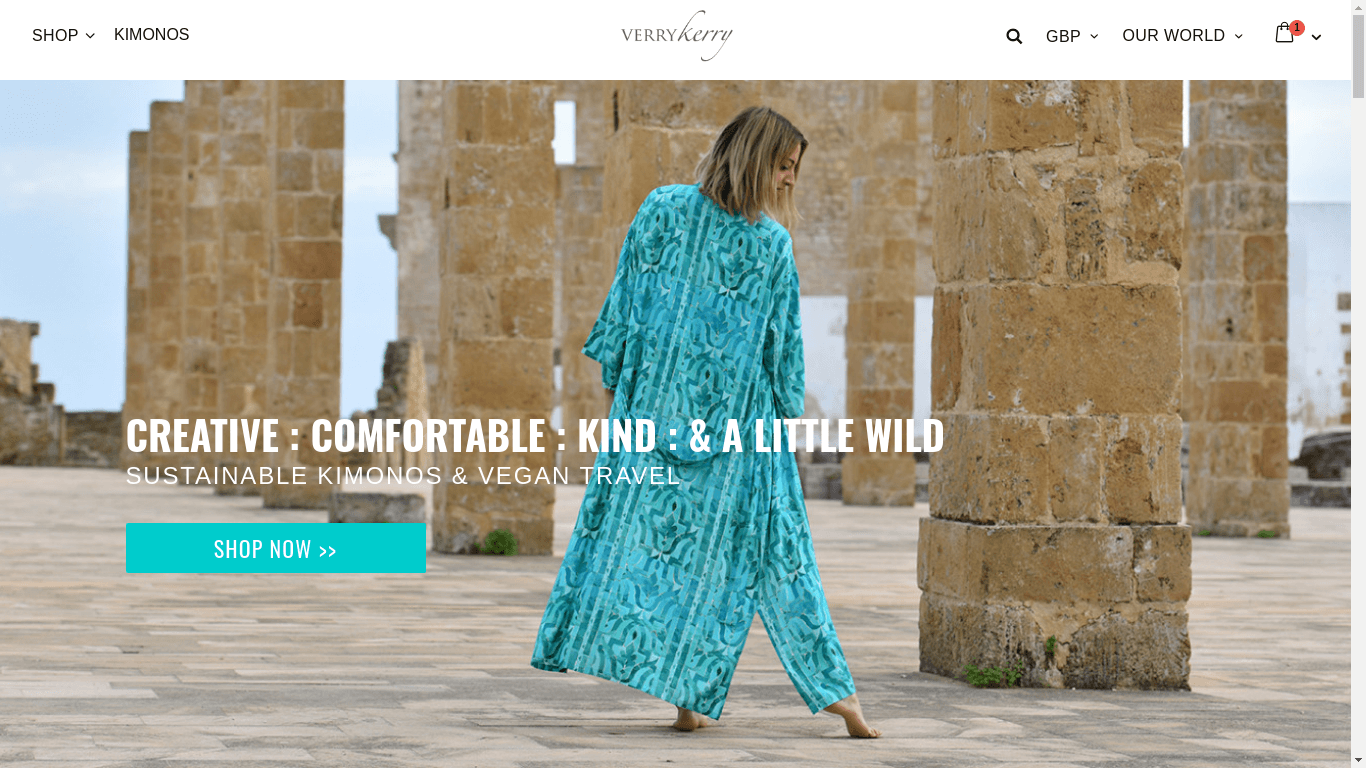 category: Fashion & Clothes, Magento 2
VerryKerry – Migration from Magento 1.9 to Magento 2.3
VeryKerry is an online store that specializes in Unique Ethical Clothing fro women and men in unique, limited edition prints.
We developed from scratch an online store along with database migration.
Date

December 5, 2019

Client

VerryKerry

Project link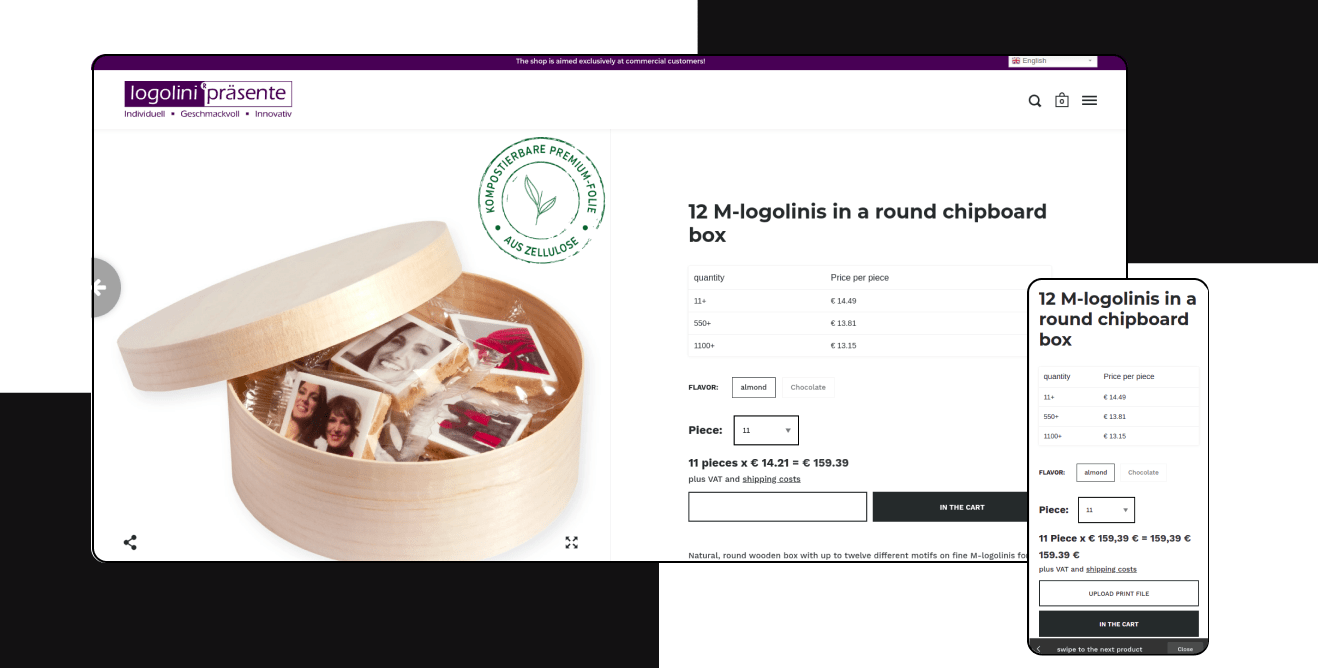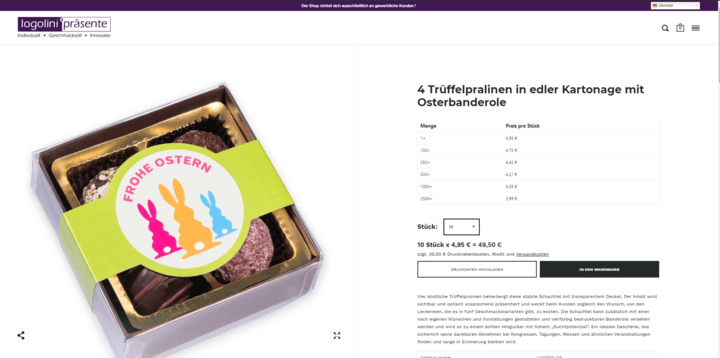 category: Food & Sweets, Shopify
Printformer Extension for Shopify Store
Our team is fully supporting the site, engaged in applying brand and custom logos to various sweets, cookies, and their packaging.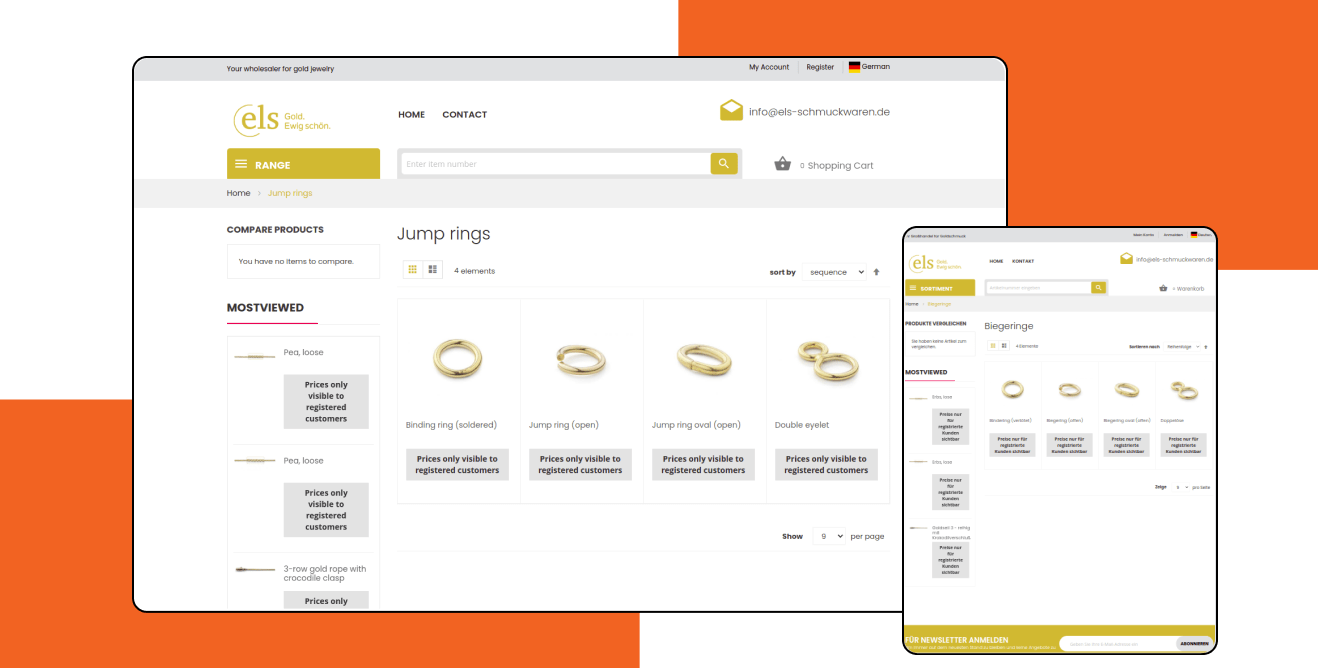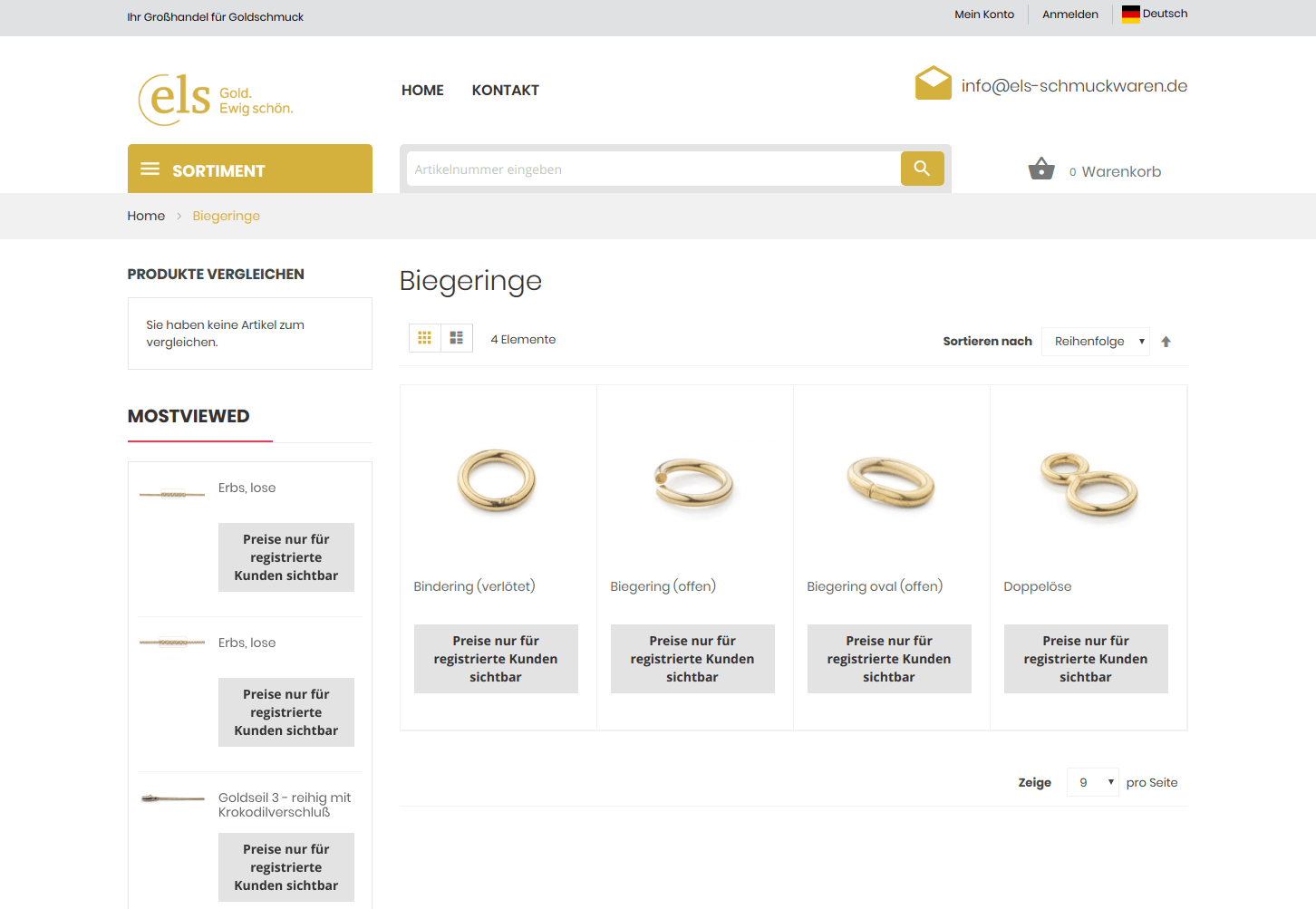 category: Jewelry, Magento 2
ELS-Schmuckwaren – Development of Luxury Goods and Jewelry Magento Store
A B2B Online-Shop with a special focus on custom registration and payment process.
Date

February 18, 2019

Skills

PHP, Magento

Client

ELS-Schmuckwaren

Project link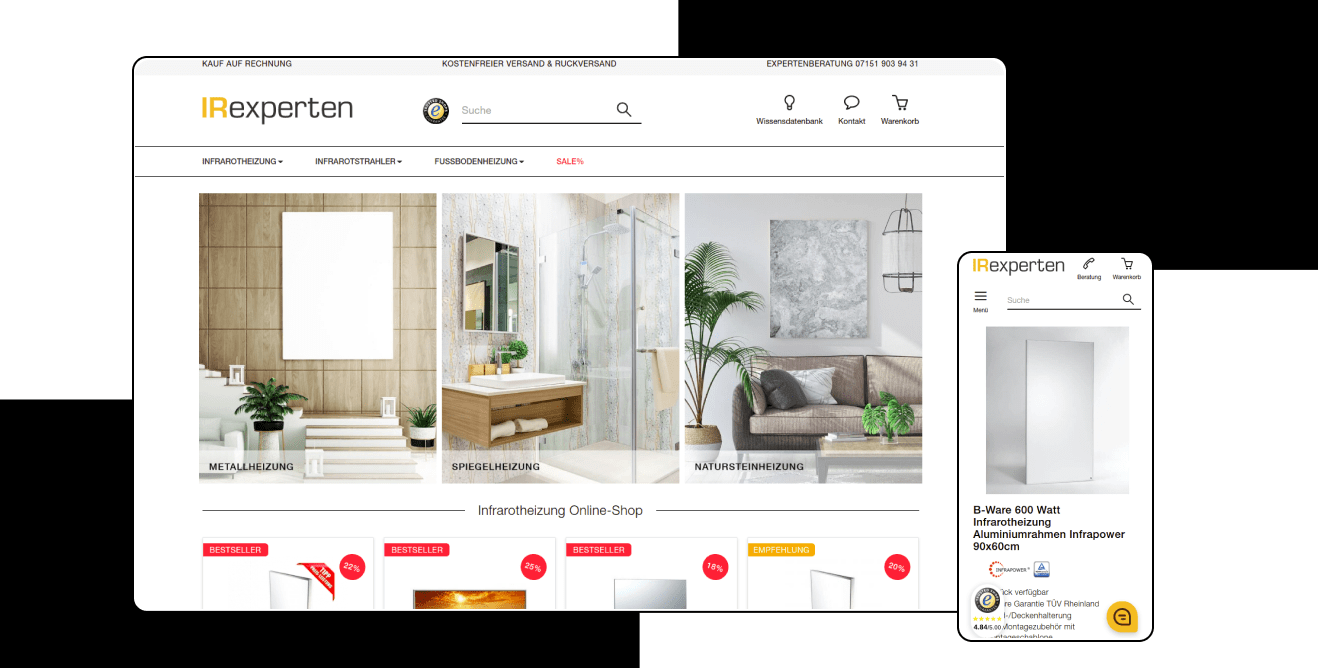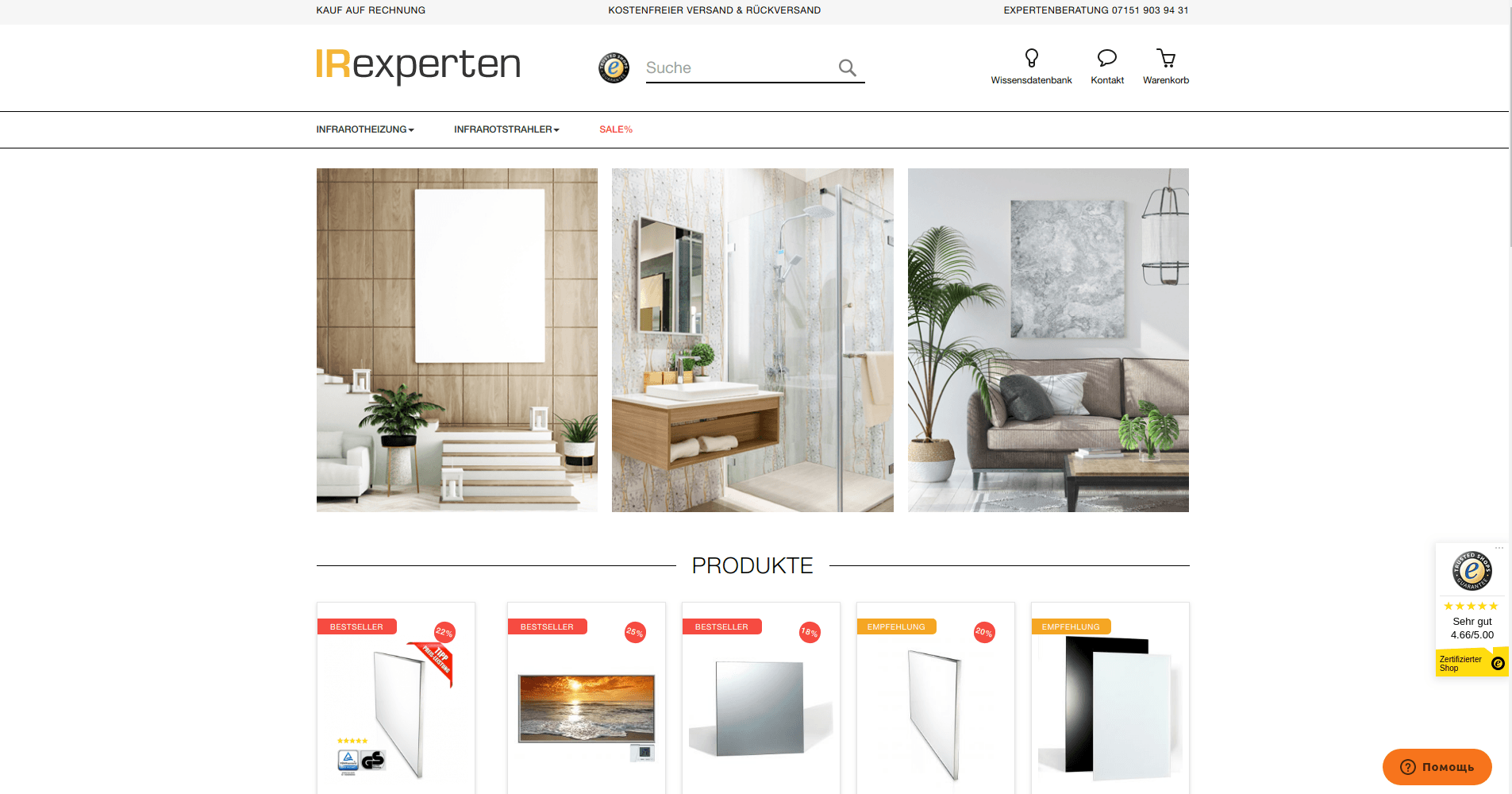 category: Furniture and Home Decor, Magento 2
IR Experten – Migration to Magento 2 With Data Import
IR Experten is an infrared heating online store. Our team assists with the Migration of the online-shop from Magento 1 to Magento 2 with data import.
With it, we have added the following functionality:
- custom payment methods;
- custom shipping methods;
- reviews and orders migration.
Date

April 18, 2019

Skills

Magento 2

Client

IR Experten

Project link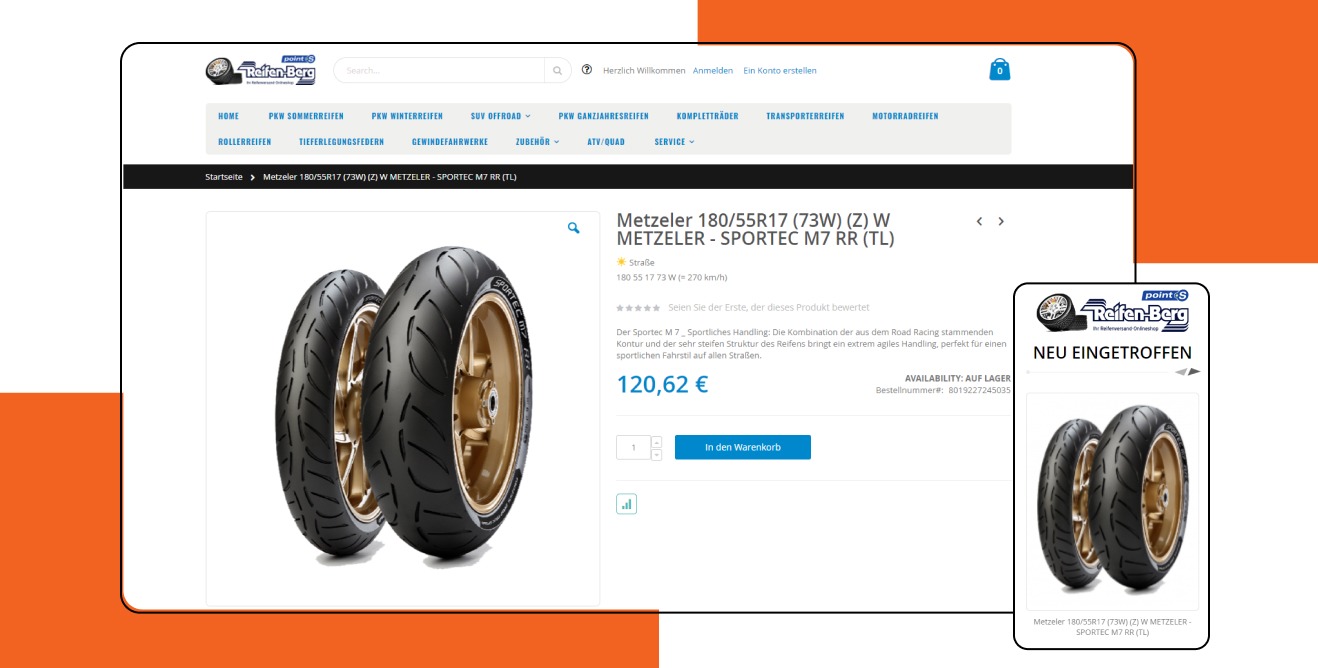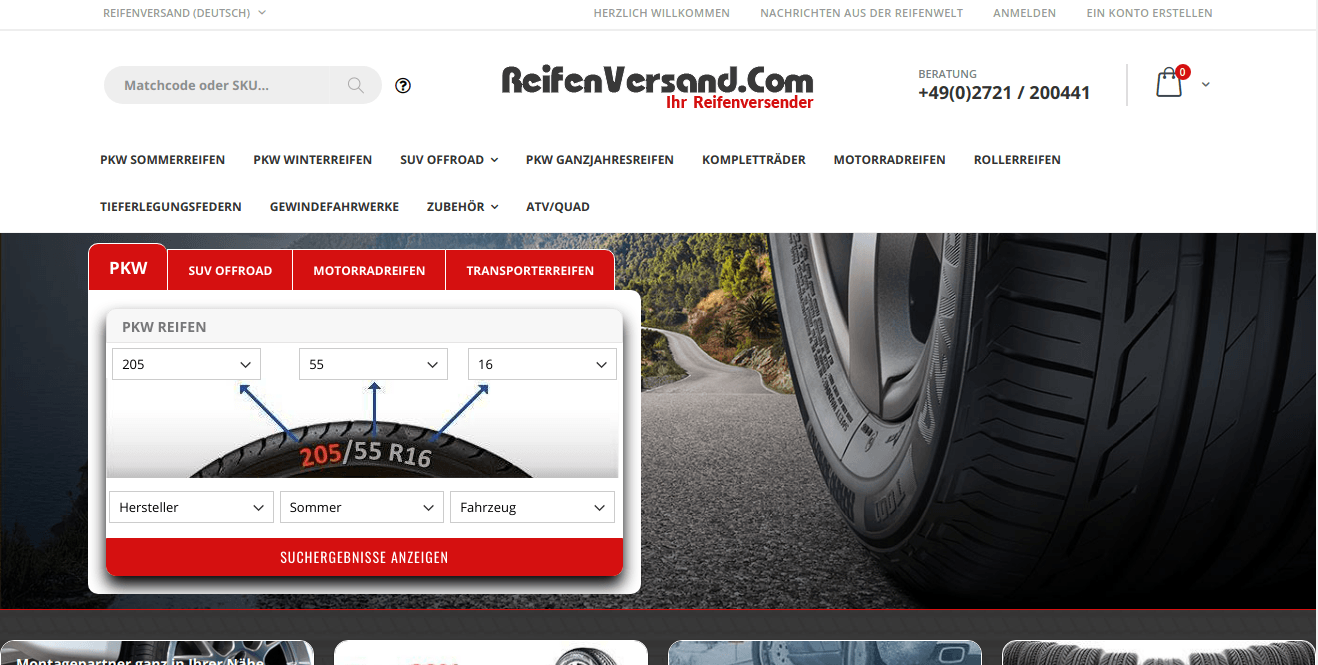 category: Automotive, Magento 2
Reifen-Berg – Migration from Magento 1.9 to Magento 2.3
Reifen-Berg is the online shop for wheels, tyres and spare parts for plenty of cars types. A Magento 2 based multistore, migrated from Magento 1.9 to a recent version of Shopsystem.
Two different domains http://reifen-berg.de and http://reifenversand.com with same Magento installation were developed to separate customers and customer groups.
- - Scope of work: - -
Custom import processor;
Custom Search Engine for extended search by different attributes;
Multiple payment methods;
Various tax and payment rules for specific user groups;
Multidomain Multistore.
Date

February 5, 2019

Skills

PHP 7 , Magento 2 , HTML , JavaScript. Ajax, LAMP, AWS

Project link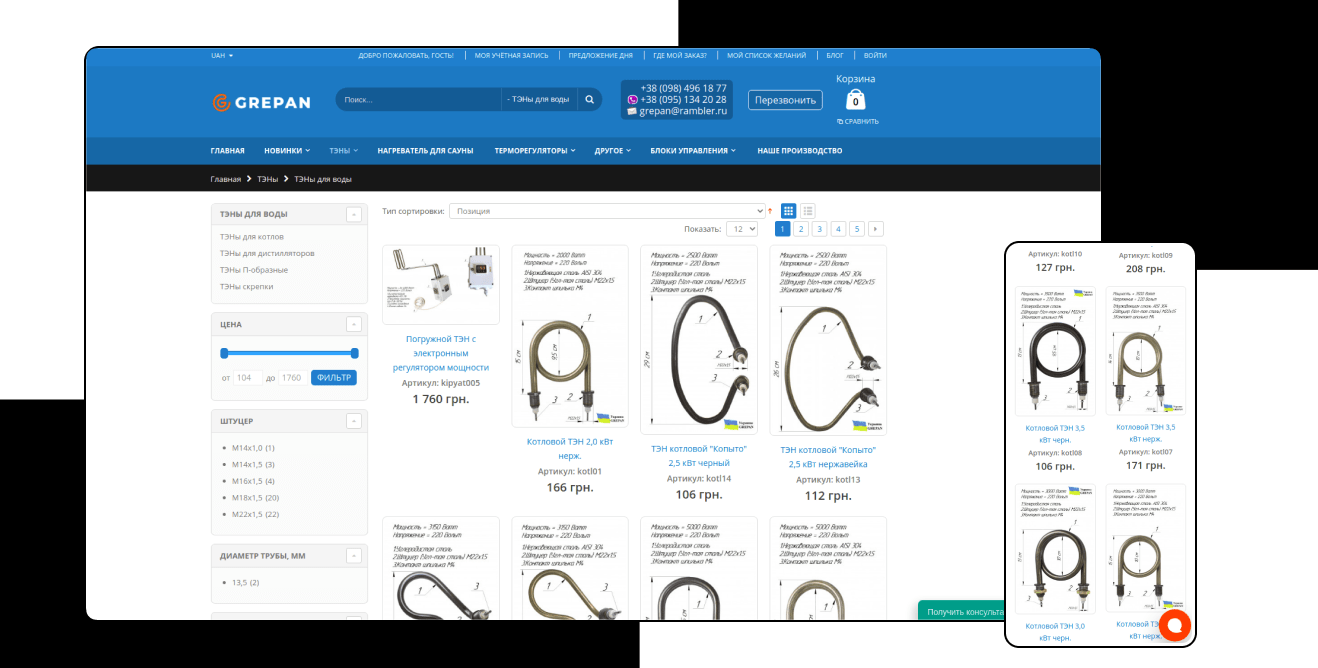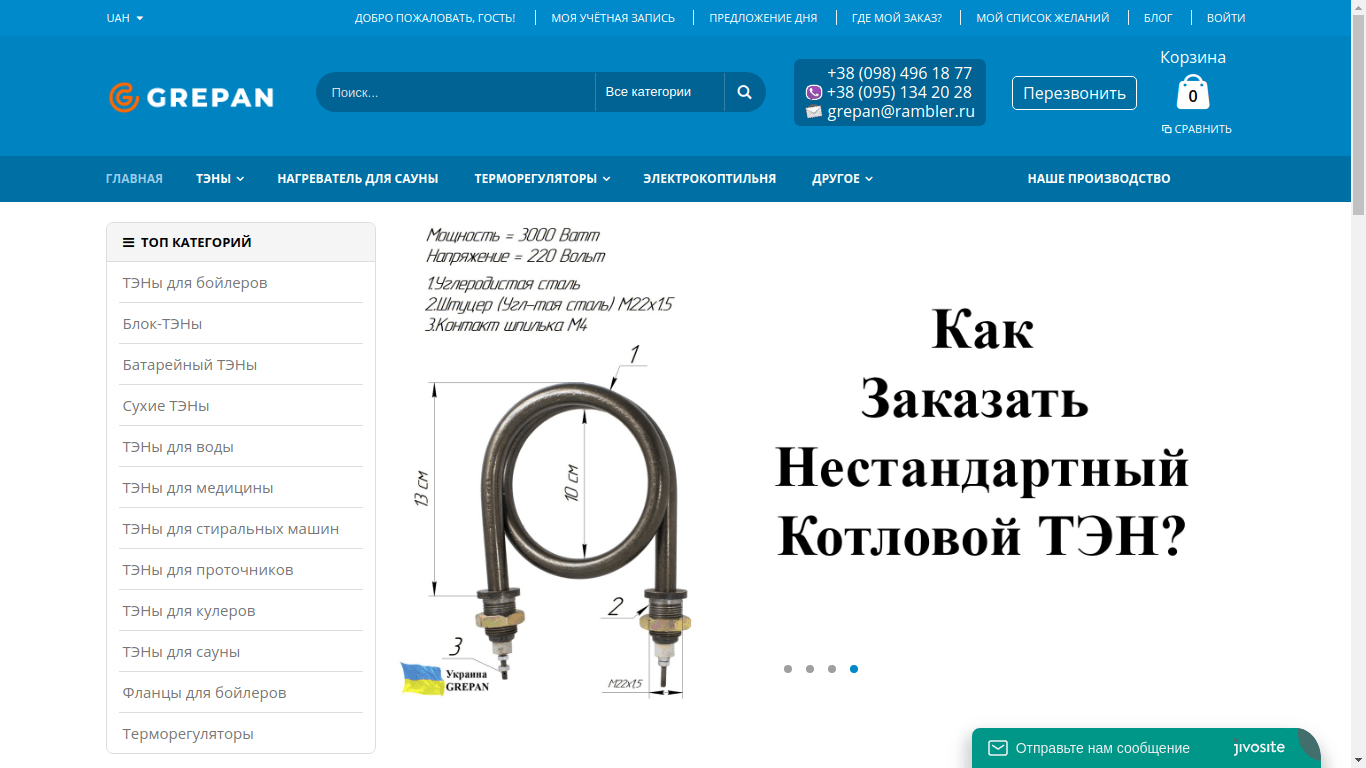 category: Furniture and Home Decor, Magento 1
Grepan – Magento 1.9 Support
We've provided the support for our client's B2C online shop with various customizations in the Magento layout.
Client

Grepan

Project link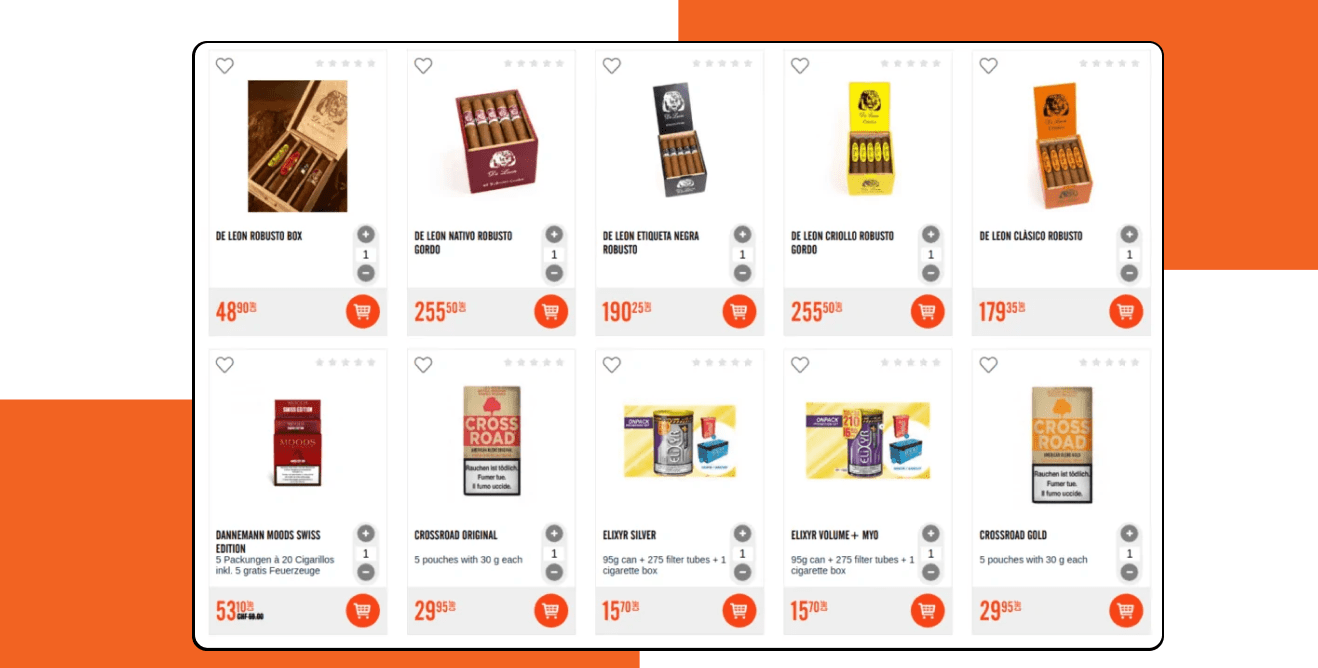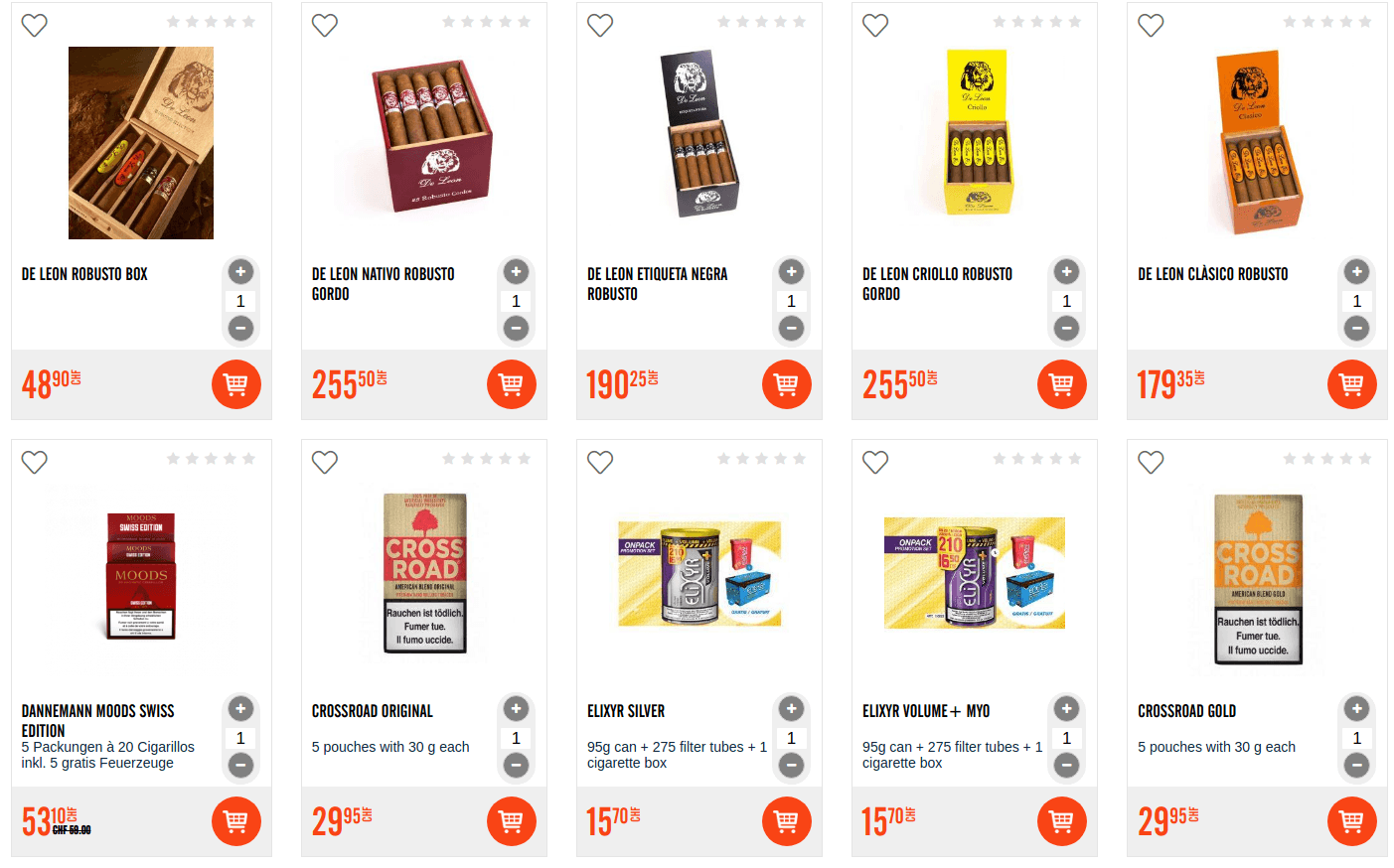 category: Cigars, Magento 2
Swiss Magento 2 Online Store Development
We've developed a Magento 2 online store for Swiss company including:
deeply customized checkout;
various payment methods;
various shipping methods;
responsive design;
social network integration.
Skills

Magento 2, HTML, CSS, less, JavaScript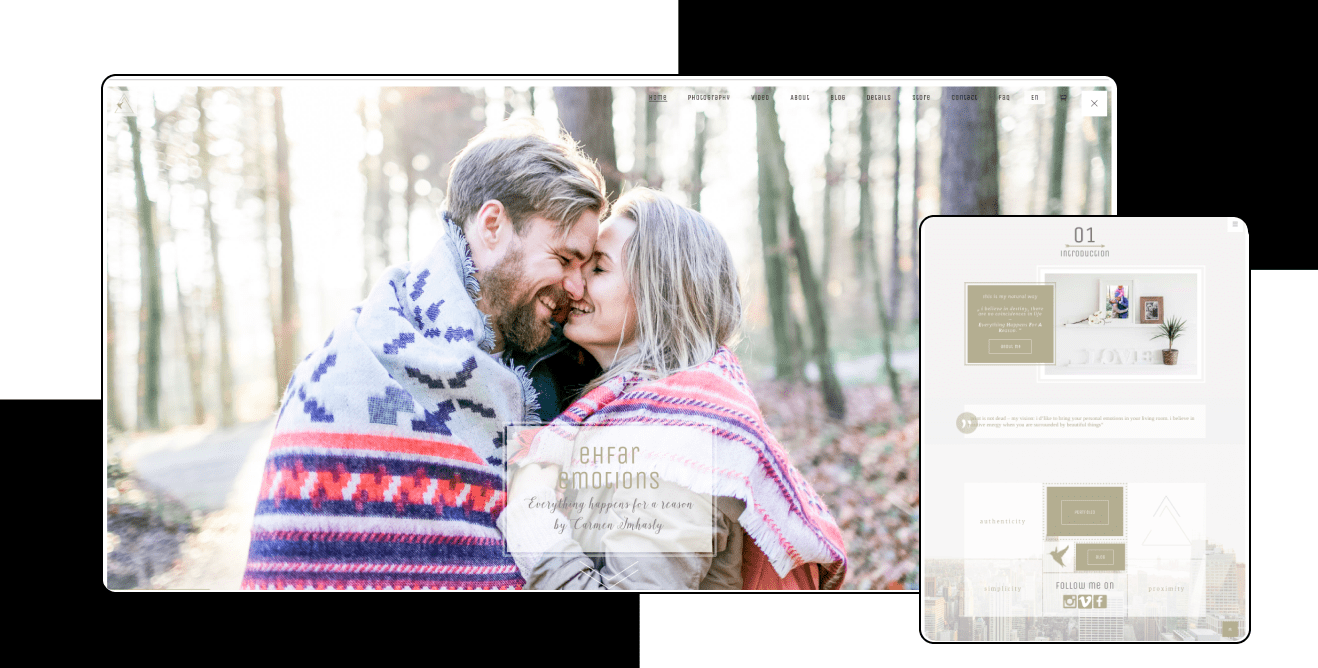 category: Photography, wordpress
Ehfar Emotions – Blog/eCommerce Site Based on WordPress
Our team has developed an original WordPress site, blog, and eCommerce solution for a designer.
The template was based on the WordPress Yaga theme and custom design.
The site has the following features:
shop;
blog;
portfolio;
customer details.
The team also provides ongoing support for the site owner.
Skills

WordPress, CSS, HTML

Client

Ehfar Emotions

Project link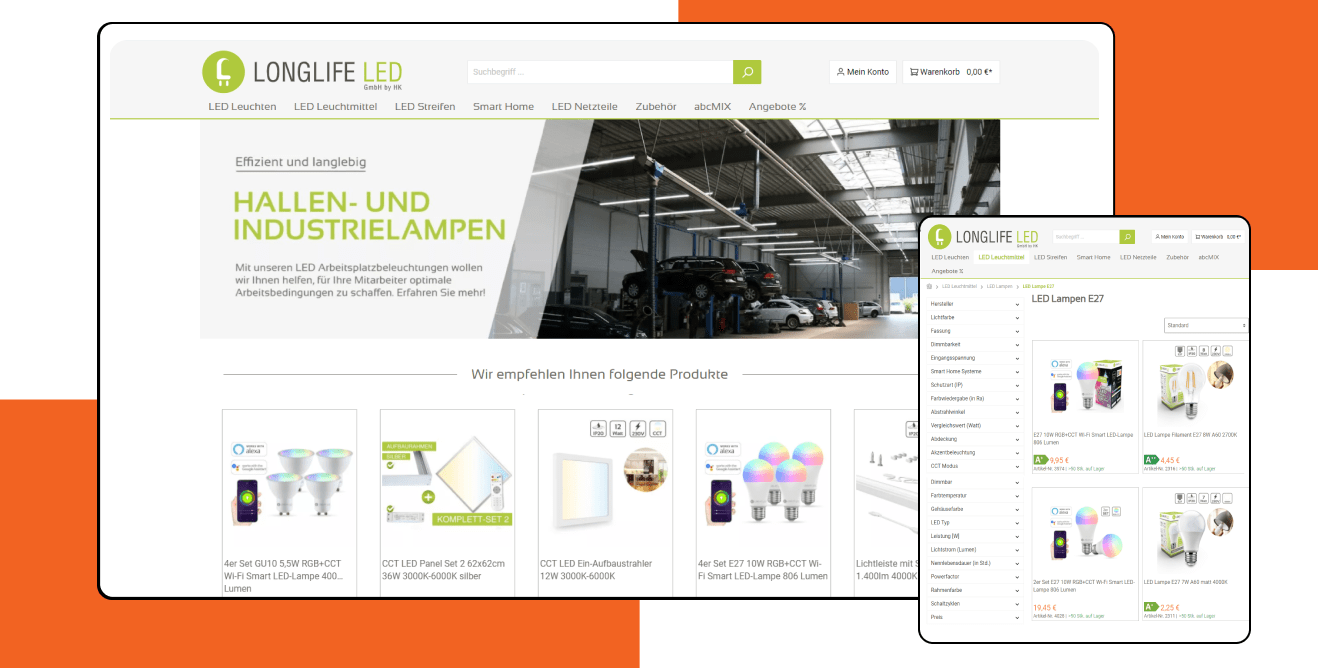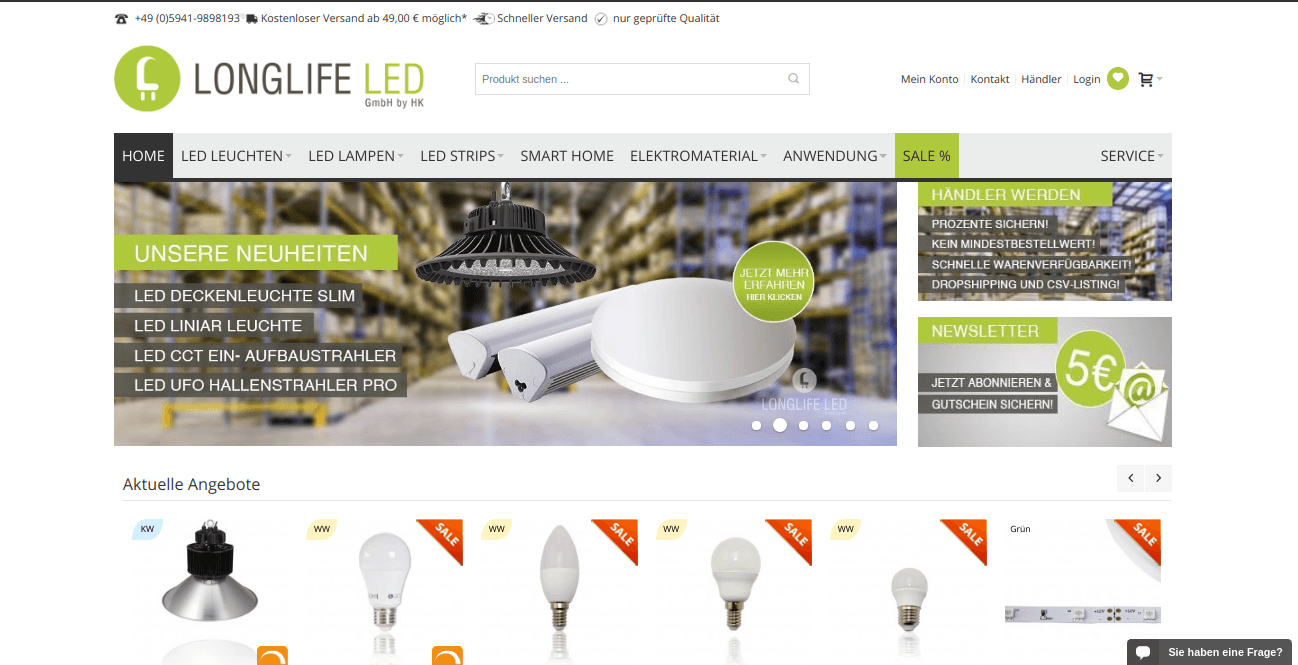 category: LED Lighting, Magento 1
LongLife LED – Magento Store Development and Optimization
Longlife-led.de is launched to get trading success on the global market. It's the online boutique for LED light installations. WebMeridian's team developed Magento 1.9 online shop with a huge number of features for Magento conversion optimisation.
-- We've provided the following services and work: --
- Site speed optimisation;
- Magento CE version update;
- Payment methods optimisation.
Date

March 8, 2017

Skills

Magento, PHP, MySQL

Project link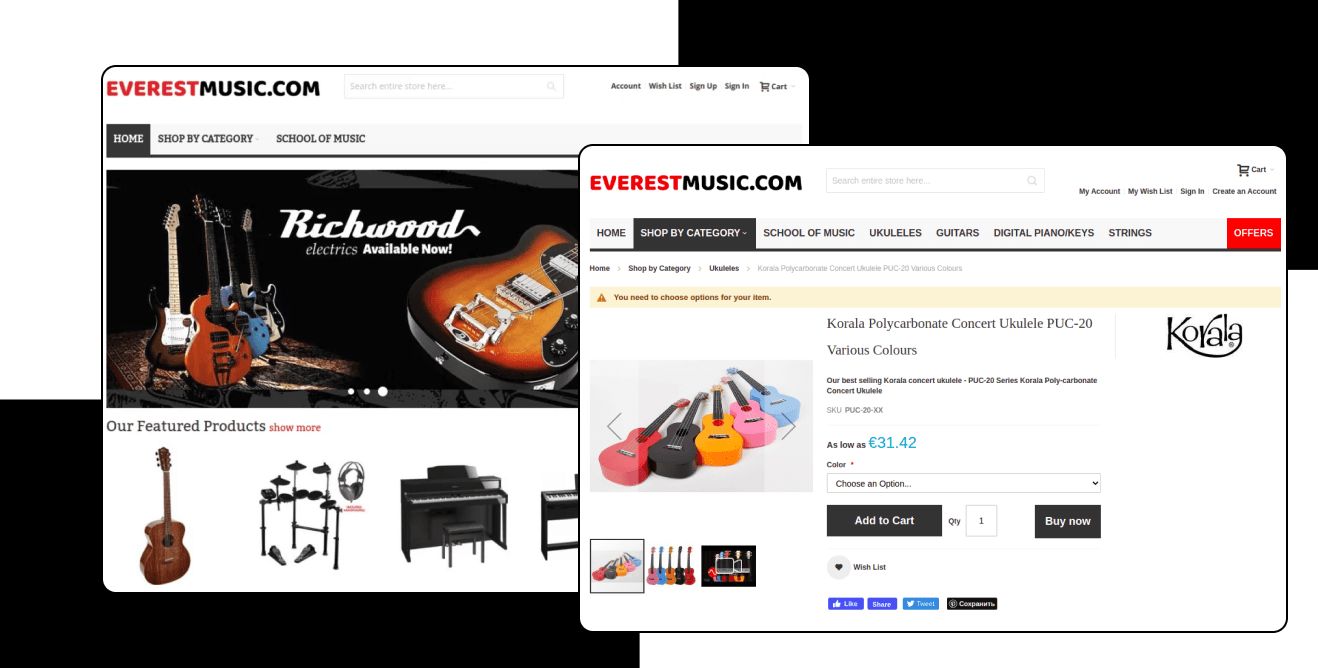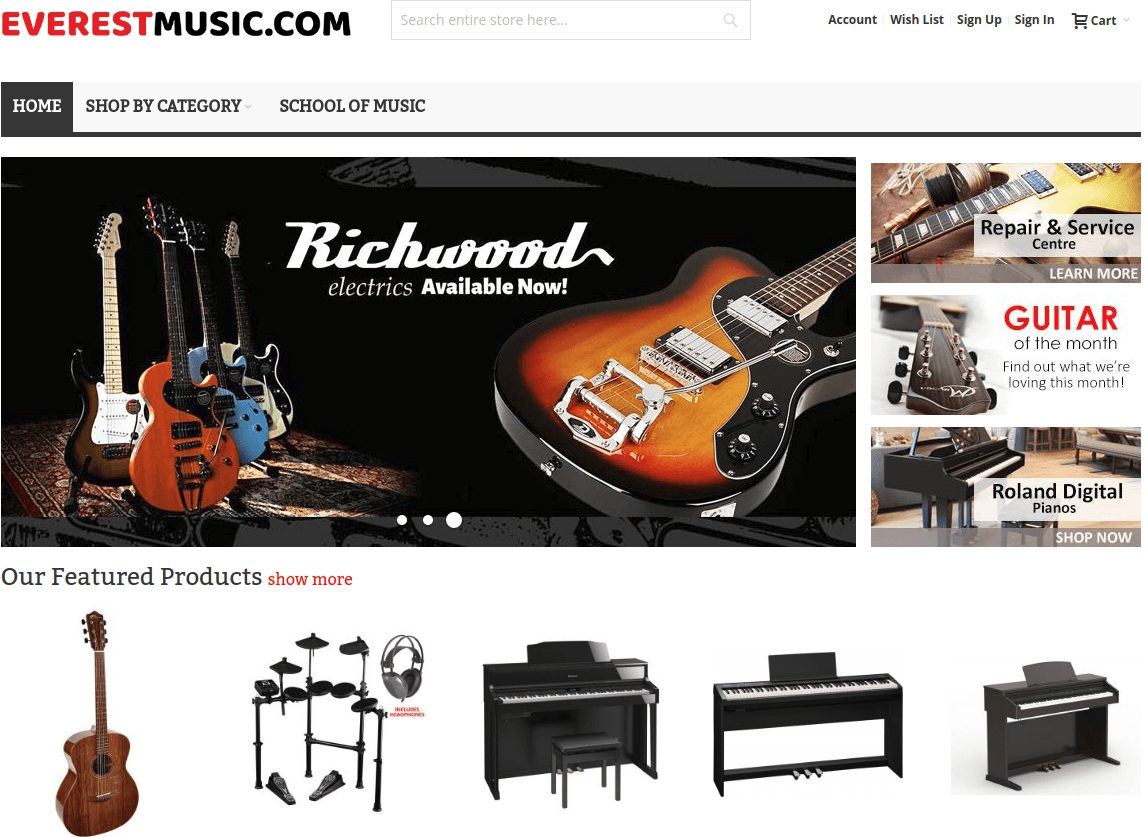 category: Magento 2, Music Instruments
Everestmusic – Migration from osCommerce to Magento 2
We are glad to introduce a new eCommerce shop, recently released for the Irish music and piano centre with its own music school. Main challenges for our team were:
- Website Migration from osCommerce to Magento 2.2.6;
- Resynchronization of all existing 3rd-party extensions;
- Importing catalogues and all attributes as well as keeping products' structure;
- Search customization.
Skills

Magento 2, HTML, CSS, Less, JavaScript

Client

Everestmusic

Project link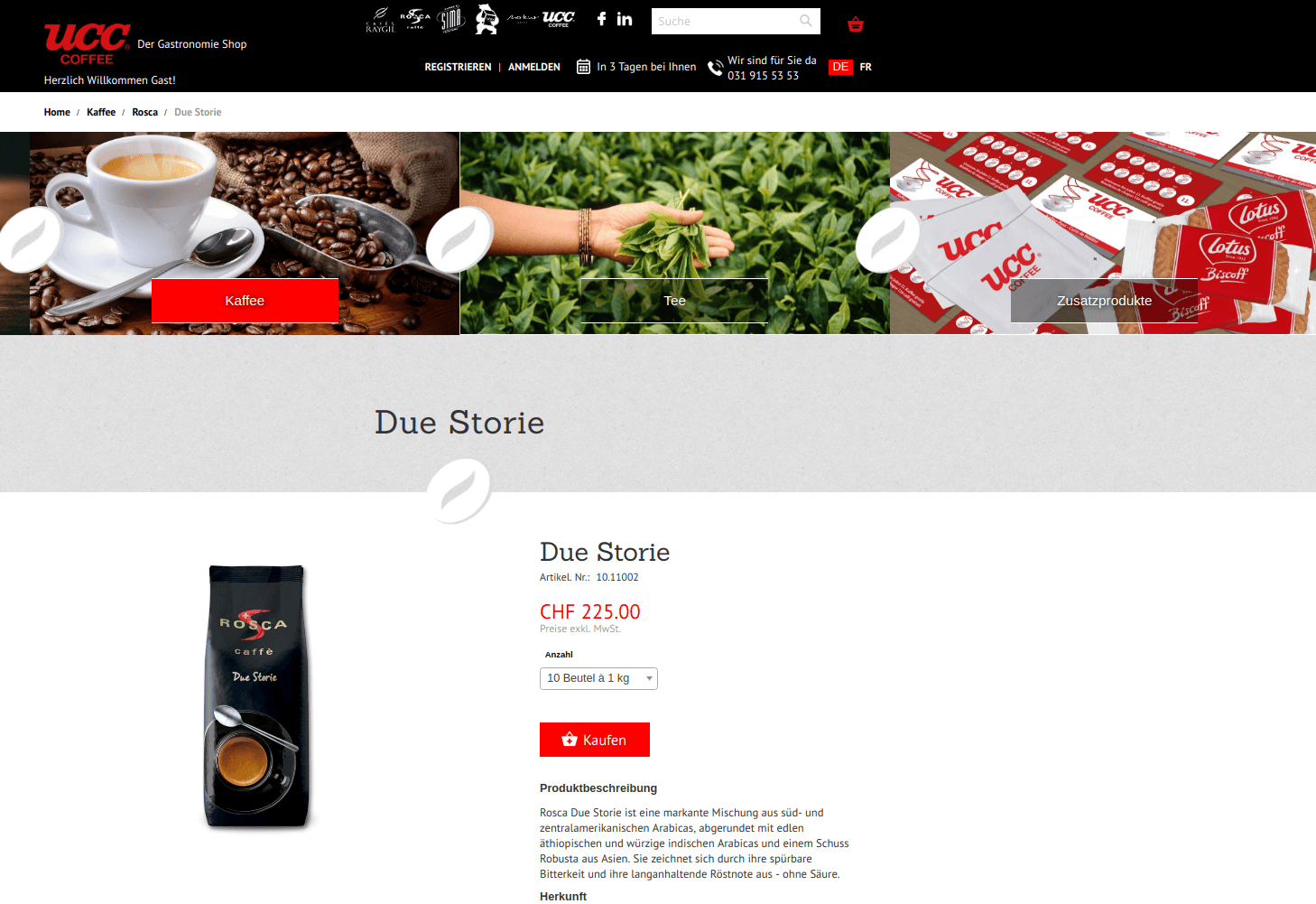 category: Food & Sweets, Magento 2
UCC Coffee: Development of Swiss Coffee Shop
The swiss shop for coffee, tea, and accessories
import;
integration with CRM;
integration with payment modules.
Date

February 7, 2018

Skills

Magento 2, HTML, CSS, less, JavaScript

Client

UCC Coffee

Project link
Explore More
Ready to Get Started? Share Your Project Ideas With Us.