The article was updated within new trends and Magento updates on July, 15.
With so many people working remotely and becoming homebodies in 2020, a surge in eCommerce sites has seemed inevitable.
The Magento platform has risen to the forefront as the foundation for successful online stores. eCommerce owners are now waiting with bated breath for the hottest Magento development trends for 2021 to see where the ever-evolving platform will go and what benefits are coming down the pike.
We prepared for you the Bonus Material at the end of the article: Social Media Content Strategy Checklist for eCommerce Business
What Are the Hottest Magento Development Trends in 2021? The Next Big Things in eCommerce
If you are still undecided about eCommerce web development then please continue reading. Many exciting upcoming Magento development trends are coming in the New Year.
eCommerce retailers are scrambling to find ways to stay ahead of their competition and stand out as unique to buyers. New sales techniques are required to pull ahead of the pack and bring in more clients to make the sales. When a customer clicks on the eCommerce site, you want them to stay there, explore, and finalise the sale.
To achieve the feat requires a cutting-edge website that clients find intriguing.
#1. Voice Search On Website  Is Transforming eCommerce
Currently, 20 per cent of shoppers users their phone or computer's intelligent speakers for voice search and to shop. That number is expected to increase to 50 per cent within the next year. By the end of 2021, the number of smart speaker individuals will enhance by approximately 20%. This rise offers clear hints to the future of Magento development trends like voice commerce.
Voice search has evolved to become an exceedingly popular option.
Grocery shopping has shown a rate of greater than 20 per cent for voice orders. In fact, in one report, voice search-based shopping is forecast to increase to $40 billion in 2022. In the U.S., the smart feature has already risen in popularity, and it's not far behind in Europe and other parts of the world. Comscore recently launched a study that found 50 per cent of all online will become voice-based.
Projections have marketing veering away from traditional methods and exploring voice search.
Many eCommerce platforms are already starting to make the upcoming 2021 changes. Gartner recently did a study that revealed that 30 per cent of online searchers will not even use screens to launch a search query. Artificial intelligence and additional smart features will soon revolutionise internet browsing and online shopping. Voice search is explosive for eCommerce, but it is only the start.
You can delve into the how-to optimise your Magento website for voice search with our recent article.
A few forms to use voice search in an eCommerce store:
The addition of Amazon Alexa & Google Assistants with new improvements;
Optimisation of content in the voice queries;
Facilitating a simple flow via voice search to purchase items.
#2. The eCommerce Chatbot Invasion
Chatbots in eCommerce have flourished in 2020 and will only increase in 2021. Presently, chatbots handle as much as 85 per cent of customer interactions. The bots are driving acquisition and retention will building loyalty. A correctly built chatbot algorithm will enhance the growth of the eCommerce industry and your business particularly.
The synergy of AI and Chatbots empowers worldwide brands and small & medium online shops' owners to attract the targeted audience and provide a much-needed personalised and seamless shopping experience to first-time visitors and loyal customers.
Enhancing customer engagement while boosting their satisfaction is the goal of every retailer.
Magento is ahead of the game by providing numerous plugins and extensions with chatbot and AI integration. As the months' pass, the chatbot trend is only going to become an even greater aspect of the entire Magento store experience.
Predictions have AI-enabled personalised shopping picking up the pace.
#3. AR/VR Are Enhancing Online Shopping
One more of the cutting-edge Magento development trends 2021 is augmented and virtual reality. Shoppers love technology and augmented reality technology meets their needs.
Combining AR and VR undoubtedly enhances retailers' reach to new audiences.
With an AR experience, virtual testing of the product will prompt customers to purchase the product ultimately. Yielding AR technology to expertly construct eCommerce platforms is also now a prominent Magento trend.
How Does AR Revolutionise Retail?
Augmented reality uses a computer-generated image to enhance the user's shopping experience.
An example is the Sephora cosmetics brand which has started to use AR in its mobile app to let customers see what their makeup products look like on them before making the purchase. They can even share with their friends what products they used to create the look when they order the products.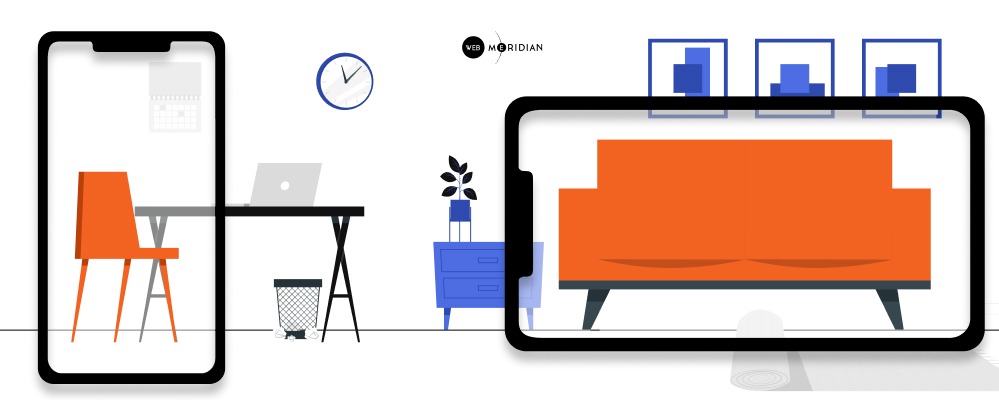 How to Offer a Virtual Reality Shopping Experience
Virtual reality and eCommerce retail complement each other and provide a real-world experience in a digitally replicated world. VR is becoming exceedingly popular and a crucial part of many integrated marketing strategies. It could create a truly memorable experience for the customer which finalises sales and spurs loyalty.
#4. Decrease Abandonment with Instant and Personalised Push Notifications
Reducing abandoned carts is the goal of all eCommerce sites.
Personalised push notifications are a great way to reel in a customer, so they go the extra step and finalise their purchase. It can re-excite the buyer and direct them back to their cart. Optimising web push notifications can increase your online revenue dramatically. With Magento 2, you can effortlessly turn on web push notifications using PushAlert.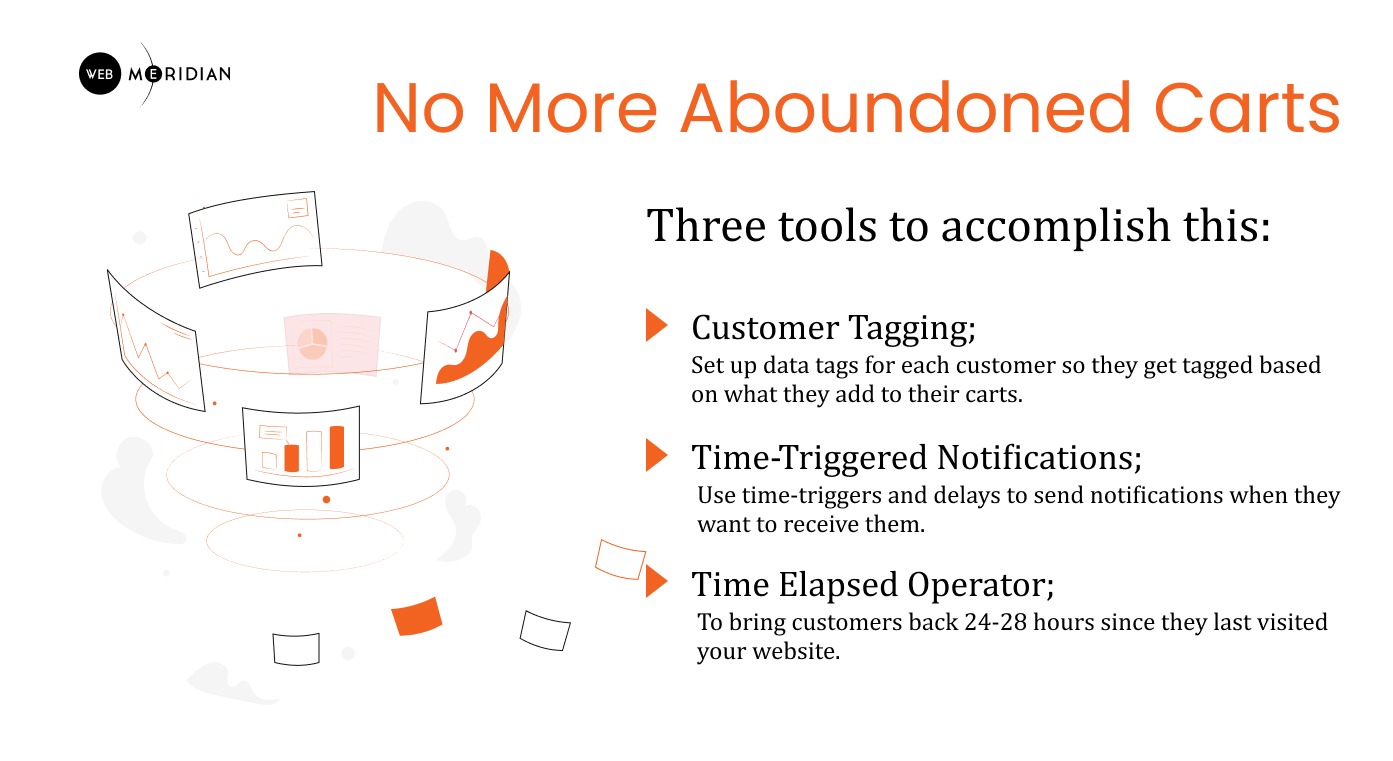 #5. Be Ahead by Headless Commerce
Headless commerce is a hot buzz term being bantered about and there is a good reason for all the hype. The technology involved in headless commerce provides excellent flexibility and agility to improve the entire online shopping experience, especially mobile. Headless commerce allows the integration of apps and websites with automation systems like ERP or CRM.
A marketing team can push Magento development trends, launch special offers, change prices, and create live updates without needing a developer. The fast and efficient nature of the process makes a definite boom to business.
#6. Features to Make B2B Consumer-Centric
Create an individualised and personalised B2B (business-to-business) experience – consumer-centric. Cost-effective eCommerce web development trends let retailers break away from the pack and lead in sales.
The biggest B2B eCommerce in tandem with Magento development trends include:
Focusing on the user experience;
New customer acquisition;
Implementing B2B customer loyalty programs;
Personalisation for B2B customers;
Faster online marketplaces;
Accelerated B2B order fulfilment;
Rewards programs;
Referral programs;
Transaction based discounts;
Multi-channel selling;
Greater mobile commerce;
Video marketing;
Omnichannel experience;
Virtual reality (VR) and augmented reality (AR).
#7. AI-Enabled Superior eCommerce Experience
AI (artificial intelligence) could predict trends and then optimise the necessary logistics to set prizes and create genuinely personalised promotions.
Google Duplex tool is AI-enabled digital assistance that can create grocery lists and even place orders.
Amazon Dash button makes common purchases using a reordering service.
With AI customer service has become hassle-free, efficient, and automated.
Conversational-AI helps with engagement scenarios where they can simulate human-like interactions to provide quick responses which reduce turnaround time. Also, the process limits errors in customer complaints. A virtual assistant uses AI to quickly answer questions and obey commands. Offering 24/7 customer service with AI and chatbox has become a necessity for eCommerce sites to stay ahead.
AI also enables Customer Relationship Management, or CRM, to gather extensive customer data to help with future predictions. Analysing a shopper's past searches and purchases can enhance their shopping experience positively.
#8. Empower the Retail Business by Social Media Marketing
When you want to make the most out of your eCommerce website, Magento Development Trends like social commerce hold special significance.
Social media remains strong and is a great way for a retail business to humanise themselves. eCommerce web development can effectively partner with social media to create a formidable online presence. Your Magento store's marketing should focus on social media to a certain degree.
Social media platforms are booming, so it's time to use them to your store's advantage.
Generate social media leads to boost website traffic;
Provide product authority while boosting brand awareness;
Create a personalised dialogue between the brand and social media followers;
Utilise a Magento development company for social media marketing.
Bonus Material: Social Media Content Strategy Checklist for eCommerce Business
#9. Powerful Marketplace
Magento eCommerce development is tipping the scales to create a powerful marketplace driven by buyers who are seeking competitive prices, familiarity, and ease. A recent McKinsey report foresees that platforms will soon make up to 30 per cent of the world's revenue.
Currently, 100 eCommerce websites are selling $1.8 trillion per year.
#10. Boosting Conversions with Mobile-Friendly Powers Summary
Statista reported that mCommerce had 58.9 per cent in retail sales in 2017 but in 2021 that number is forecast to jump to $3.5 trillion and will account for three-quarters of all eCommerce sales. As 2020 ends. Some marketplaces have already reached an impressive 80 per cent.
The Magento eCommerce development was the first Mobile Commerce Platform in history.
With a mobile app, businesses connect better than ever before by giving shoppers an easy-use shopfront that is also highly intuitive thanks to the advances in Magento development.
Read on the useful article: The Best Mobile eCommerce Practices to Follow in 2021
Summary
Don't just keep up with trends. Set them.
To sum up, here is a list with answers to the top question in the eCommerce world: "What Are the Hottest Magento Development Trends in 2021?".
Voice Search
Chatbots
AR/VR
Virtual Reality Shopping Experience
Instant and Personalised Push Notifications
Headless Commerce
Consumer-Centric B2B
AI-Enabled Superior eCommerce Experience
Social Media Marketing
Powerful Marketplace
Mobile-Friendly eShops
Magento development services help any eCommerce stay ahead of the game, so they are ready to embrace any trends in 2021. Once you understand how to harness the power of your eCommerce business with Magento development trends 2021, our experts can help take your business to the next level.
Ready to create an eCommerce website that sells itself? Let's talk!