There are many reasons why you should migrate from Magento 1 to 2. The new releases have better designs and improved performance. Five years ago, few people would have wanted to migrate to Magento 2, because Magento 2 had been relatively new. By getting constant tweaking and improvements, merchants get used to running their store on Magento version 1.9 and below. Now, things have changed.
You should know that Magento stopped providing support for versions 1.9 and below, as of June 2020. Setting aside these reasons, migration takes time. Getting started early means that you can be up and running on the new platform, sooner.
Let's get into the details of Magento 1 to 2 migration cost, and what advantages you will get. 
There is a BONUS at the end of the article – Magento 2 Migration Timeline Doc
What Basic Steps are Included in a Magento Migration Cost?
Magento 2 has a completely new architecture and database design. Many people discuss "upgrading" or "migrating" to Magento 2, although migration is really a rebuild.
Clone an existing Magento 1 store and use this version for migration chores.
Setup Magento 2
Install themes and extensions
Any code customizations should be migrated or rewritten.
Magento settings and data – products, categories, orders, shop configurations and settings, and so on – must be relocated.
Integrate your application with third-party modules or systems.
Testing, testing, testing
Optimize the new store. SEO setup and 301 redirection preparation
Go live now.
Magento has created tools to help with certain aspects of the migration, but the majority of your new site will be rebuilt from the ground up.
So how much does it cost to migrate to Magento 2?
Differences Between Magento 1 and Magento 2
You are successfully running your eCommerce store on Magento 1, and then you may have a big question. Why should you take these troubles of migration that first of all, leads to costs?
There are several points that we should look at before we start talking about Magento 1 to Magento 2 migration cost.
Security
The first important thing to consider is the difference in security. Magento 1 requires security patches to be protected from malware, bots, and hacking. Fixing and supporting M1 requires quite a lot of development time. Thanks to supporting packages and professional teams this option is available. However, even if you choose to stick with earlier versions and continue to use them, your actions directly violate PCI's security standard and compliance. This means that your store would be unable to accept credit card payments, and you would have to pay penalties for being non-compliant.
Performance
Magento 1 had a slower loading speed. To speed up your store, your team needs to check the code quality, JS files, images resolution, server, and also other parts of the store. Magento 2 has speeds of up to 50% faster than the earlier versions. Also, new technologies such as the React-based PWA theme and PWA studio are able to increase site performance and engagement rates significantly. It's flexible structure and app-like experience allow it to create a fast and responsive mobile version of the store.
Checkout Speed
Magento 1's slow loading rates contributed to an increased cart abandonment rate. A slow-loading checkout can lead to customers exit from the checkout and even site. Magento 2 is reported to have a checkout experience that is 38% faster than its predecessor.
Core Mechanics & Integrations
Magento 2 consists of improved core mechanics and integrations, which include a faster search, native Elasticsearch and Redis support, richer payment integrations, shorter out-of-the-box Checkout, Admin Panel UX gains, etc.
Catalogue Page Views
The range of page views per hour has been improved in Magento 2. Now, it can handle 2.1 million more page views per hour.
These four are not the only improvements that you will find in the new version. You can expect to see improvements in:
Analytics.
Features;
Integrations.
Let's continue with the 2 most important questions: why should I migrate Magento 1 to Magento 2? and What are the core Magento 1 to 2 Migration costs?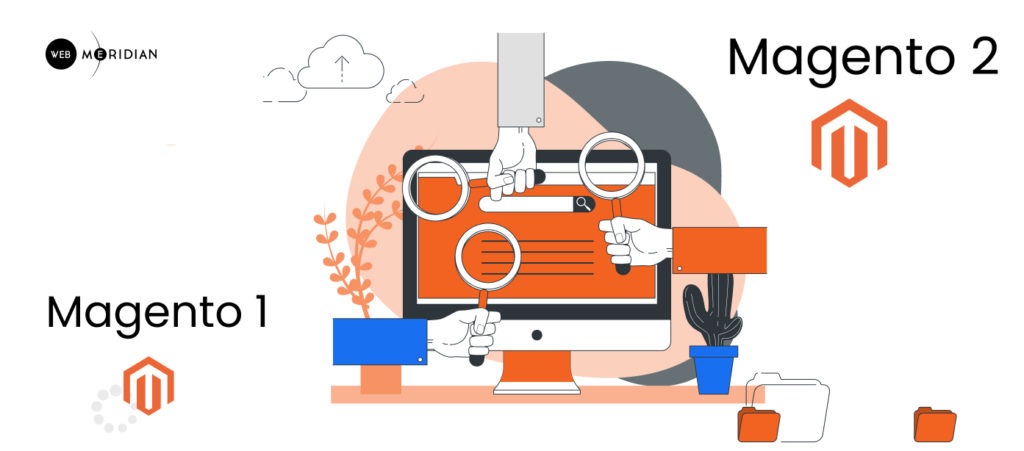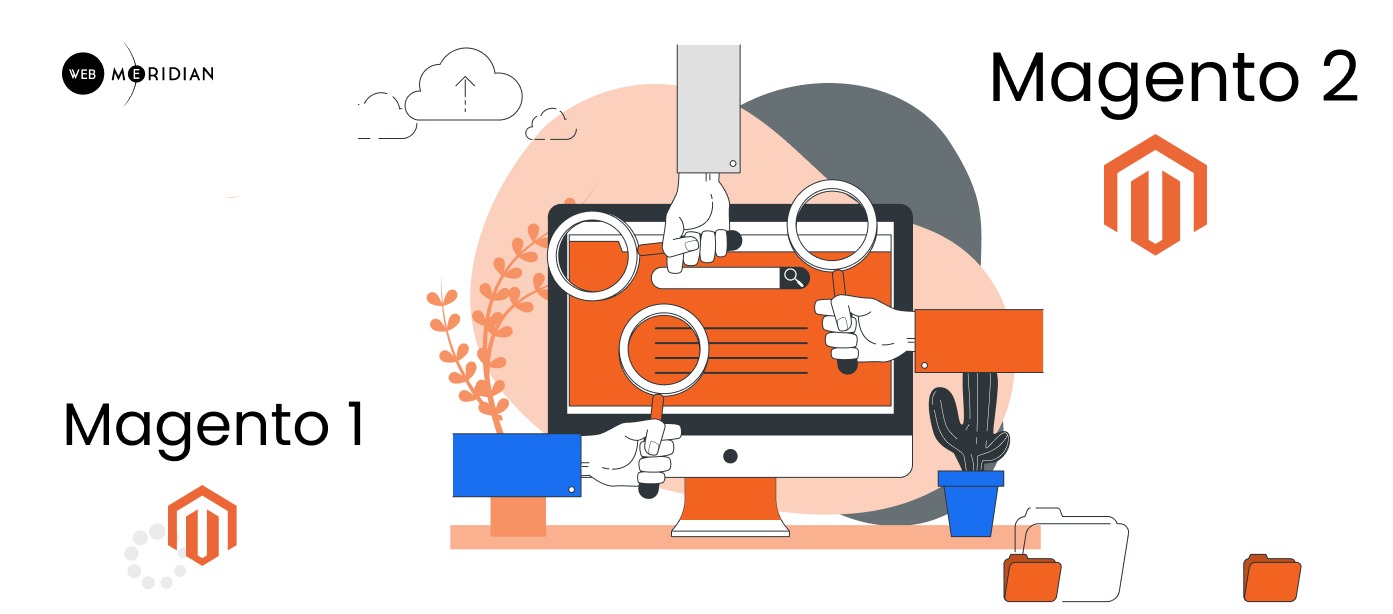 Reasons for Magento 2 Upgrade
We've already mentioned that Magento 1 end of life has already come. However, this is not the only reason to look towards the upgrade.
The Purpose of the Store
First, you need to look at your current results and future goals. If your business is growing, you have a significant amount of products and orders, your product requires special delivery options or you need custom features to track, analyze and make reports of your store's activity then Magento 2 is the best option.
High Scalability and Performance
Magento 2 has lots of great features, plus it's highly scalable because of its core. There are many useful extensions, and also more certified developers who work with Magento 2 and could implement the functionality of any complexity and needs. Besides a vast amount of features out-of-the-box such as different payment methods and shipping, intuitive admin panel, there are many additional programs to connect with your store. Magento 2 won't get slower if you have clean code, optimised images, and up to date modules.
Magento 1 loose in all the points above. Now, it requires constant monitoring and support of features, security patches, and the overall amount of work needed to keep your site up to date. So, it's time to think about Magento 2 versions and compare their costs, capabilities and Magento 1 to 2 migration cost.
Read on the useful article: Magento 1 End of Life: Should You Update?
Cost of Magento Packages
To get a clearer picture of the cost to migrate to Magento 2, we need to look at a few factors.
The License Fee
Magento 2 comes in two editions; the Open Source Edition and the Commerce Edition. The Open Source Edition is free and does not cost you anything in terms of licensing fees. The Commerce Edition has an annual fee. It starts at $22,000 per year.
You can also opt for services like cloud hosting, provided by Magento Commerce Cloud. It is the cloud-hosted version of the Community Edition. The license fee ranges from $40,000 to $190,000 a year.
Requirements for Data Import
Data migration is a crucial part of your move to Magento 2. It includes orders, customers, products, customer wish lists, profile details, and more. You need to get the data import right or risk losing valuable information.
Migrating Third-Party Plugins and Extensions
The extensions you used in Magento 1, cannot be reused in Magento 2. You have to identify replacements for your extensions and plugins on Magento 2. If you cannot find similar extensions already available on Magento 2 as you had in 1, the only option is to build them from scratch.
The more extensions you will have to replace, the more customization you will have to do. That will increase the Magento 1 to 2 migration cost and extend the time frame.
Building Themes
The existing Magento 1 themes, much like the extensions, will not work in Magento 2 due to differences in coding. You have to build a theme for Magento 2. It could take weeks and stretch your timeline further.
You have the option of either building it from scratch or buying a new one. Spending on the theme is an important part of the entire store. So, you have to look at the costs of making a new one and buying a new one, to determine the best course of action. Buying a fast and responsive theme could save time.
NOTE: Any customisations you made to Magento 1, cannot be directly migrated to Magento 2. You will need developers to create the same customisations from scratch. As we mentioned, the reason is that they can be compatible with the code used in Magento 2.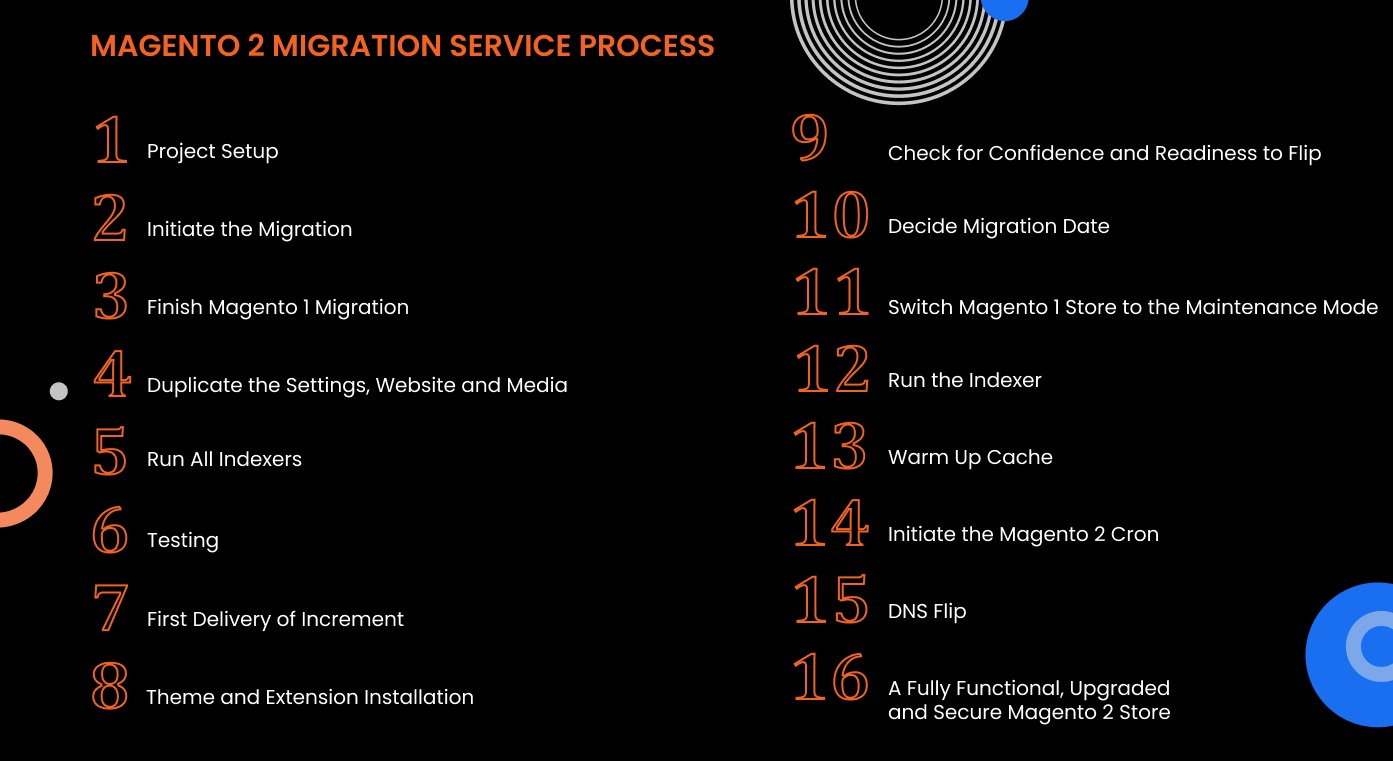 Tight Budget and $1000 as Magento 1 to 2 Migration Cost | Is It Even Possible?
Easier said than done, right?
Now when you are aware of all steps in the store migration process, let's find out if it's possible to do it on an extremely tight budget of $1000- 2000. Magento 1 to Magento 2 Migration Cost can vary greatly. It all depends on what you are willing to sacrifice, as well as your primary focus and business goals.
Let's conduct a small experiment. What happens if you want to migrate your Magento store on an extremely limited budget? We're talking about $1,000-2,000. Can migrating Magento from 1 to 2 be that cheap?
What compromises will we have to make? Let's find out!
The Cost to Migrate to Magento 2: Top 5
To make this simpler, let's look at the five main areas in Magento migration cost that will need your focus.
Managing Magento 1 to Magento 2 Migration Cost with the Ideal Migration Plan
Here's a detailed, actionable and short eCommerce website migration plan that allows retail business owners to figure out how any team will approach your site migration.
If we keep things as simple as possible, there are five main migration steps:
User experience, design and theme overhaul;
Extension setup and debugging;
Customisations as well as frontend and backend work;
Data and content migration;
Go-live and post-migration support.
Based on what we've said so far and our experience, here's what we've learned about managing Magento 1 to Magento 2 migration cost:
1. Requirements for Brief Creation
This is the first stage of migration in most cases. It helps to clarify your exact needs and requirements regarding your store functionality, data that needs to be migrated, and the final look and feel of the store.
2. The User Experience Rethinking
The process of migration could take 2 to 4 months, depending on your store's size and complexity. But that's just an average. You might spend much longer to finish everything. It all depends on how many features you want to include to make the UX awesome.
Migration is a great opportunity to shake things up a bit. Don't try to build your store to look exactly the same as before. You'll spend almost the same amount of effort to overhaul your online shop, fixing all theme design pitfalls as it takes to implement the old design into the new migrated store.
You need to rework everything from graphics to HTML to make it work in a new architecture. You are looking at an average of 80 to 250 hours, just for UX work. The Magento 2 migration costs at this stage could range from €1,000 to €20,000. On average, you might be paying the UX specialist an average of €80. These figures vary.
3. Getting an Attractive Theme
A good theme ensures your site looks good and has an attractive interface. In the eCommerce world, the visual is everything.
Keep up with changes in UX /UI trends:
white space is getting old;
typography and graphic animation are gaining popularity;
vivid colours are getting used more often;
online shops are not afraid of bold design decisions;
forget stock images – replace them with real, eye-catching photos;
design solutions become less restricted in the use of new forms, colours, and images.
If you are looking to make everything more appealing at a manageable cost, then lookout for new trends that are coming. Our specialists could also guide you with that. Building a new theme usually takes from 40 to 160 hours. Setting up and configuring a ready theme will take less time, and can be a good option for your site. We are talking about anywhere between $1,200 and $20,000 ($15-50 hourly rate and 40-160 hours).
4. Frontend and Backend Changes
Here's where you spend most of the time when migrating. The 2-4 months mentioned earlier could all be spent here. The labour costs to install, test, and make new features compatible, will be higher. Where a single feature took 10 hours on Magento 1, it will take approximately 70% more time on the next version.
Keeping the design simple will reduce costs. The best way to proceed is by considering all the options available, their suitability, implementation period, and their cost.
At this stage, frontend and backend developers install and test new extensions for compatibility, eliminate any conflicts as well as apply the mobile, tablet, and desktop design layouts.
A rough estimate of Magento 1 to Magento 2 migration cost for Frontend and Backend work could be anywhere between €5,000 and €68,000. You are looking at 200 to 1000 hours of work, depending on size and complexity.
5. Store Data Migration
We mentioned it earlier, without details. There are five main points that need to be migrated:
customer accounts;
product information;
data about orders;
store configurations;
extension custom data.
Data migration could take 20-40 hours, depending on how much data you have collected and want to move with. The cost could be anywhere from €300 to €2000.
6. The Cost of Going Live and Support After That
The last step is about polishing what you have worked on, up until this point. The Magento 1 to Magento 2 migration cost here will vary widely. So, it is thoughtless to come up with an estimate, no matter how rough.
Magento 1 to Magento 2 Migration Cost: Sum Up

Examples of Real-World Brands Using Magento 2
According to Builtwith stats, there are more than 67 thousand sites that use Magento 2. Among them, there are many leading brands, such as:
Magento 1 to 2 Migration Cost: 3 Project Examples
Also, we have clients who have their store migrated successfully to the latest versions:
If you want to learn more about these successful cases, please check our Portfolio.
Bonus Material: Migration Timeline Doc
Magento 1 to 2 Migration Cost: Summary and Major Takeaways
We believe that the Magento 2 migration cost in 2021 will be slightly higher because of the hype around the end-of-life support for the first version of the platform, which occurred in the summer of 2020.
Remember that every store is different, and Magento 1 to 2 migration cost will depend on various aspects; the choices you make, features you want, the availability of specialists, the size and complexity of the store, and other details. Depending on who you work with, the costs could be ten times higher than normal. The average range of developer costs in such agencies would be around $50 to $70 USD per hour. The point is to find the best specialists without breaking the bank.
Disclaimer: The Magento 1 to Magento 2 migration cost mentioned in this article is approximate and largely varies depending on your requirements and the agency you choose.