Did you know that Magento 1 had stopped being supported at the end of June 2020? It means Magento 1 end of life.
You might want to perform a version check on your site to ensure if this event would be relevant to you. In this article, we reviewed the specifics of Magento 1's lifecycle end and ways to upgrade to the newer version with as little hassle as possible after the support was stopped.
When Was the Magento 2.0 Release Date?
As for Magento 2.0 release date, the development was announced in 2010 with the final version first designated to be published next year. However, the development dragged on and the announcement of Merchant General Availability happened as late as December 2015.
Is Magento 1 Still Supported?
Initially, the Magento 1 End of Life was planned for early 2019, but its proclamation created panic among entrepreneurs with e-shops based on this version of the platform. Thus, the developers decided to extend the support term until June 2020.
Below we will describe major reasons to upgrade to Magento's latest version.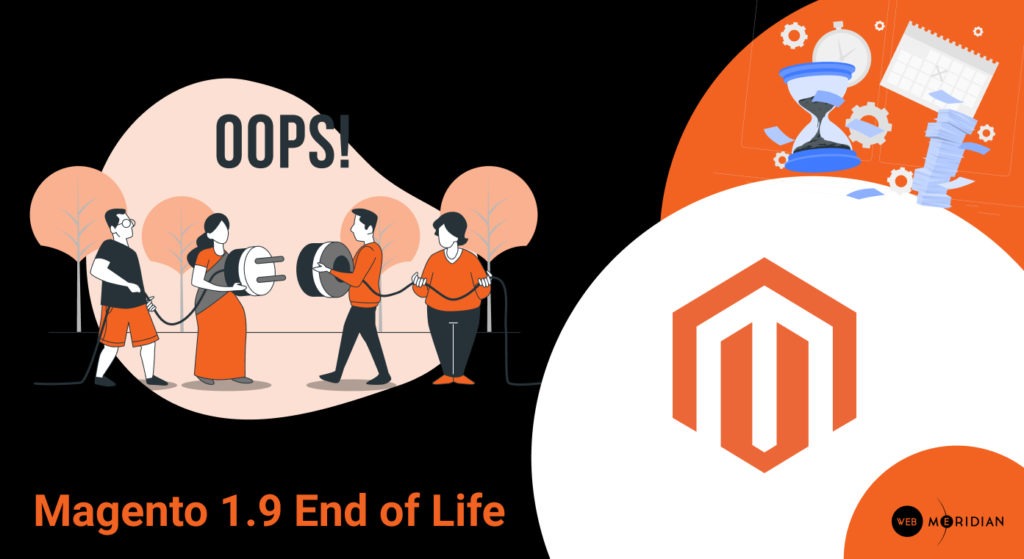 What to Do If You Have a Magento Version 1.X Website?
If your online store is based on the first version of the platform, it is already time to start transferring to Magento 2. Besides the encroaching end of life term, there are a number of features unique to the current Magento version that would serve as an additional inspiration to migrate.
But there's a catch.
We are going to discuss these in the following paragraphs.
Upgrading to Magento Current Version: What Are the Risks of Delaying?
You should keep in mind that transferring your old website to Magento 2 entails much more than simply downloading and installing the engine upgrade.
In fact, the second version is a fundamentally new product that differs from its predecessor in many key points. You will have to thoroughly refactor the code modules and review the built-in features, extensions, and plugins before the migration is started.
Magento 1 was developed with PHP 5.2 (although, it does support PHP 5.3 and 5.4 scripts). In turn, the Magento 2's core was built from scratch using PHP 5.5 and has support for PHP 5.6, PHP 7, and HHV M 60. This expands opportunities for developers, including the increased compatibility with third-party components.
Magento 1.9 End of Life, But That's Not All…
Anyway, the process of migration would be a complex and time-consuming process. The later you start, the more you risk not making it before the support ends. Lack of support, first and foremost, means the absence of security updates.
One of the main rules of web security is that updates of everything that can be upgraded must be done on time. Hackers are quick on the uptake and the more you delay, the more you risk subjecting your business and your customers to malicious attacks.
There are a few crucial factors to be aware of if you are planning to stay on Magento 1:
If your PHP is no longer maintained, you are leaving yourself open to vulnerability and potential security risks;
The longer your website is running on Magento 1, the more potentially at risk your online retail business may be to hacks and potential compromises of your data;
Almost module suppliers, as well as payment providers, will also no longer be supporting and upgrading their modules for Magento 1.
Magento 1 End of Life: Website Transfer
Again, upgrading Magento is not as simple as copying the customer database, goods inventory, and UI layout.
Besides the mentioned code refactoring, you will have to remake some functions present in your current store because it is possible that the Magento 2 will use completely different software tools to implement similar functionality.
On the other hand, moving to the new version of Magento is a great opportunity to increase the efficiency of your previous code by removing the redundant functions or design elements and optimizing the overall performance.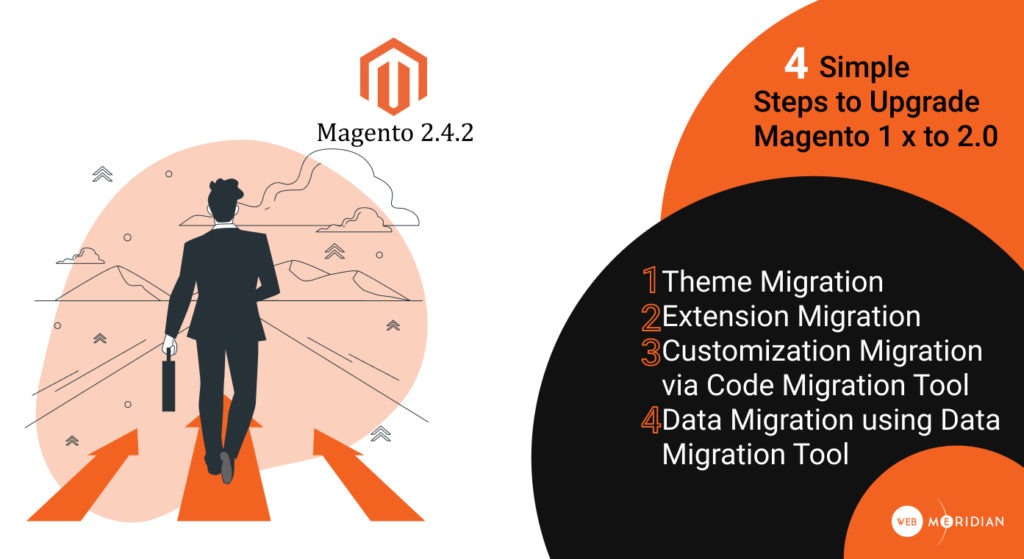 Firstly, the Magento 2 architecture provides excellent compatibility of the platform modules with its core (thereby reducing the risks of incorrect operation when connecting new modules).
Another among notable benefits of Magento 2 is the possibility for plugin's code to expand the existing classes, without the need for a developer to unnecessarily overload the base functionality. This is a unique solution not present in any other popular engine.
By the way, such improvements are possible thanks to the support for the latest PHP versions.
What Is The Best Part of Magento 1.9 End of Life?

Generally speaking, Magento 2 was greatly improved compared to its previous version, not in the least thanks to the direct and simple integration with many third-party solutions. The most useful among the latter are:
Transfer: Difficulties and Costs
And finally, a few notes about the cost of the transfer.
If you check the Magento version at your site and designate that you need to upgrade, you will have to perform a range of complicated procedures such as code refactoring, database transition, dependency duplicating, etc.
Anyway, be prepared for the fact that the migration process will either take a lot of your time and resources or cost you a pretty penny.
As for the specific amount, it all depends on the specific case.
In any case, the community of developers, specialising in Magento 2 development, is still not large enough. Therefore, their services are quite expensive in comparison with the rates of their colleagues, whose profile involves working with other popular CMS engines.
Read on the useful article: Magento 1 to Magento 2 Migration Cost: What You Need to Know
3 Reasons to Update Magento
So, let us summarise the reasons to upgrade your old CMS:
The current version does not meet your performance requirements;
You plan to completely redo the format of your online store, and the previous CMS is not suitable for this;
Even though everything is working fine, Magento 1.9 end of life.
In general, if your case falls under at least one of these reasons, do not hesitate to look for specialists who will quickly and without loss of traffic carry out the migration procedure. In particular, our team already has experience in a wide range of such conversions. Contact us right now to learn more about the services we provide.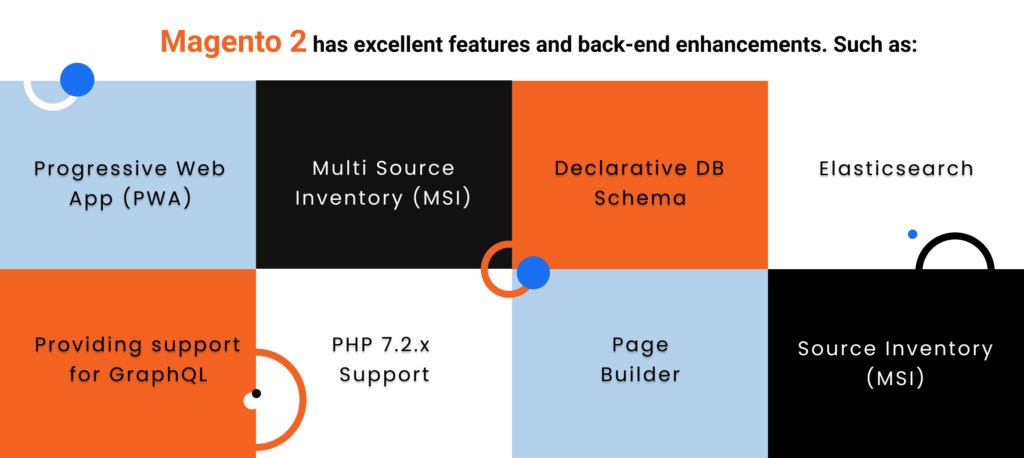 In addition, you can check out a few of our case studies about smooth migration to Magento current version because of fact that Magento 1.9 end of life:
Reifen-Berg – Migration from Magento 1.9 to Magento 2.3;
IR Experten – Migration to Magento 2 With Data Import;
VerryKerry – Migration from Magento 1.9 to Magento 2.3.
End of Magento 1 Support: Conclusion
As you can see, despite the fact that "moving" to a new platform can be a rather problematic event, delaying its implementation would be a security risk in itself due to a Magento 1.9 end of life. 
Our experienced team of developers, specialising in both Magento 1 and Magento 2, can offer you a range of services in eCommerce website migration and new solutions' development.
Contact us today for a consultation or a quick quote on migrating your website as Magento 1 x end of life is here.