How to avoid being banned by Google or what you should do to keep your Google rank on a high level?
Online business owners, who invested much money into webstore development, SEO optimization, and web design need have a high Google ranking.
Once you face a problem of being banned from search results, you start looking for a solution, but to prevent the same problem in the future you need to find the reason. As getting unbanned from Google  is a long process, we better share our thoughts on how to avoid this
What is considered to be one of the reasons for Google banned  – any activity which manipulates PageRank. Tu cut it short – too many links to your website or outgoing ones.
HIGH SITE'S RANKING MAY BE IMPACTED
link trap – enclosing links at every step, exchanging something for links, selling and buying links intended to improve your Search Engine ranking will probably have an opposite result;
another trap – trying to use as many keywords as possible you have your page overstuffed losing the message you were about to deliver to your website clients. This is done to manipulate Search Engines results but may affect your business;
using bots and scammers  which would help to generate links for your website and attract traffic to it;
cloaking means making Search Engines and visitors see different things – like redirecting or hidden links;
another bad idea is duplicate content – remember to have high ranking and avoid being banned you need to deliver valuable unique content.
The following are examples of link schemes which can negatively impact a site's ranking in search results:
Creating unnatural links may violate Google guidelines. Let me explain what exactly may still do a harm to your website Google Ranking;
Advertisement or articles that pass PageRank – usually the texts have selling links;
Hidden links overstuffed with keywords embedded in widgets  and distributed everywhere;
Links enclosed to some comment, signature, etc.
WHAT MAY BRING YOU TROUBLE WHEN IT COMES TO MAGENTO STORE GOOGLE RANK.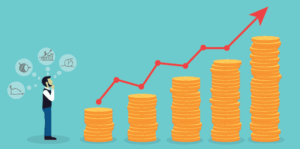 First and foremost – if your shop is not secure enough, it may allow attackers to use your content or take control over it. As a result, you are going to lose your customers, reputation and at some point, you may be banned if bots are doing their job at your website.
To avoid this you should keep your Magento webstore software up to date and fill in the possible security holes. Please also leave us a comment if you would like us to tell about the software to protect your online business from the attacks in more details.
Spambots may lead to a penalty from Google making a link farm out of your Magento store. Malware or pushing links at your website can be the reason why your site is blacklisted in a search engine. To avoid this use CAPTCHA  tool – Magento has this option as basic or install ReCAPTCHA module. You can also use Magento Bot protection extension and Akismet module to remove spam content from your webstore.
As you start to use the tools to prevent malicious bots make use out of your site, your shop will become faster and more secure improving the reputation. As a result, you will get better performance and better search results
TIPS TO GET HIGHER RANKING FOR MAGENTO SHOP
Magento Platform is updated regularly, you should keep your online shop updated as well. It works next way – best SEO-security-bug fixes-high rank in a search engine;
SEO-friendly means URLs without any codes;
Put product titles in order for search engines using keywords, as well as categories titles and product description;
Make the product titles talk about the images represented, only relevant keywords for the images at your webstore;
Avoid showing the same product or content at several pages of your store;
Work on your website's speed as  lower speed means lower site ranking;
Make sure Google Sitemap is generated for your webstore so that search engines could see it;
Take a look at your robots.txt file. By Magento default setting for robots.txt is "NOINDEX, NOFOLLOW", you just need to change the settings to "INDEX, FOLLOW"
SO, NOW IT IS CLEAR THAT YOUR MAGENTO STORE  CAN'T JUST GET HIGH RANK IN SEARCH ENGINE RESULTS.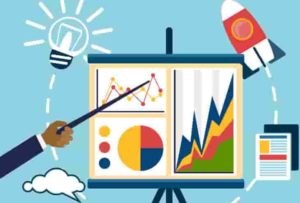 You need to gain it in a natural way, adding value to the customer's search with quality content and constant improvements:
do the page speed optimization to make clients satisfied with the work of your webshop;
make it user-friendly with its simple UI and functionalities;
effective email marketing – make your customers get back to your website, especially online store with interesting reminders about yourself – once again, it is all about valuable content;
do constant store development – website design and functionalities are to be improved and supported, as well as security, Magento version updates, content, settings.
If talking about our expertise, we know that Magento e-commerce has multiple solutions and options for every single fancy and picky client. To get more details on the available options please contact us at info@webmeridian.org