For a long time in human history, we have walked into brick-and-mortar furniture establishments to check out furniture before taking anything home. Things have always been that way until online furniture stores came along and changed it all.
It is possible to sell furniture and home decor pieces, even if customers have not touched them. 
How to grow your online store?
Before we launch into it, how big is the market for online furniture?
In 2019, online furniture sales hit $42.29 billion. Projections indicate that 2021 will bring in slightly over $47 billion in revenue, and could increase to more than $54 billion by 2024.
Statista says that in the most recent measurements, furniture and home furnishing sales made up about 12.3% of the total US eCommerce market.
How can you tap into this market, reach out to customers and convince them to buy?
Let's find out!
Besides, We Gathered the Best Practices for Online Furniture Store Creating
Core Pros to Build Out an Online Home Decor & Furniture Store
There are many financial and strategic reasons to build out your online home décor and furniture store. These furniture marketing ideas will help you find out just what it means to be an online merchant.  
Let's talk about the benefits! 
Gain More Payment Options
The online buyer can choose from different types of cards and other payment options. The chances of a transaction failing to go through because of money issues is low. If their credit card expires, they can use options like PayPal. If that doesn't work, a payment made from the bank directly is an option.
Open the Doors to Global Market
If you are operating in a physical store, you are geographically tied to where the store is built. If you are online, the doors to the global market swing open. The problem with physical locations is that they are expensive and difficult to scale up. Online, the story is different, because you can scale up as much as you.  
Get a High Scalability
An online store has almost unlimited potential of how big it can get. You can come up with hundreds of ways to showcase your wares online. A brick-and-mortar store needs to expand its square footage to add variety. Online stores have more flexibility in this regard.
Showcase Discounts and Offers with Ease
Running online furniture stores opens business owners up to new innovations and strategies, designed to make operations efficient. For instance, you could give customers an incentive to leave you their email, by offering them something in exchange. With their email, you can send offers and newsletters about new merchandise easily. 
Marketing with emails and other digital content on every platform where you have a presence is also part of how you can offer customers discounts. Upselling becomes easy since the site automated to show 'related items.'
Some things only happen or work well online, offering you a whole new world of tools and opportunities physical stores do not have.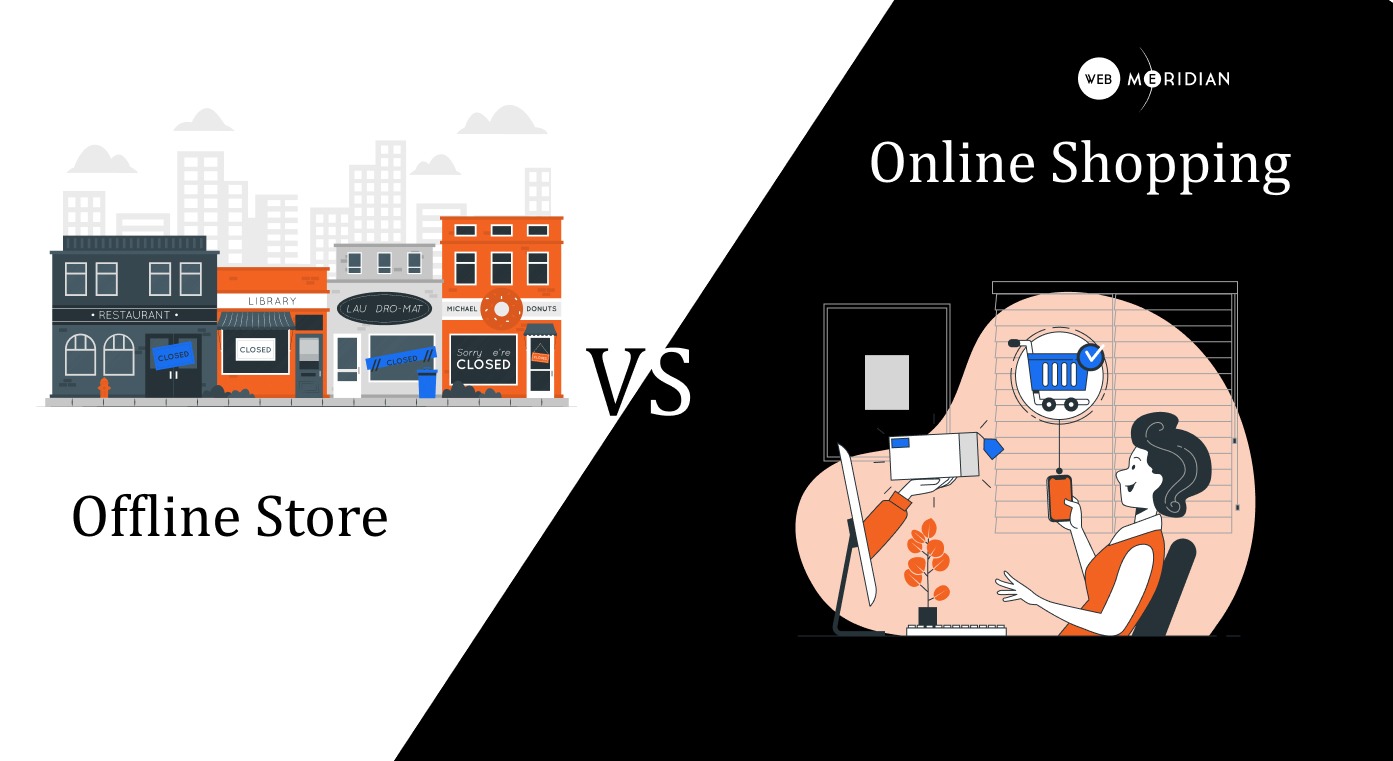 What Are Features Must-Have for Your Online Furniture Stores?
In designing your store, some features are canon and could impact you negatively if not implemented. We cannot cover them all in one article but here are some of the ones you should pay special attention to, so you know exactly how to grow your online store with our furniture marketing ideas.
Product Catalogue
With a proper catalogue, furniture can be grouped or categorized for easier searching. Provide a navigation experience that is clear, adaptive, and intuitive for an easy journey through the site.
Introduce an advanced search function, one-click to buy function, filters, an easy-to-use category menu, and show 'related products' to offer customers and potential customers variety, or as a way to showcase what else you have. 
As always, dazzle your customers visually.
Comprehensive Product Descriptions and Cross-selling
Product descriptions- Your descriptions need to add value by being comprehensive about the product. Remember, the customers are not coming in to feel the furniture, which means you need to tell them about the design, durability, quality, materials, dimensions, colour, and brand. Images complete the description. Include multiple angles, to give site visitors a feel for a product they can't touch yet. 
Upselling and cross-selling- Simply put, upselling is a retail marketing strategy where you persuade a client to purchase a more costly model by promoting its superiority, and cross-selling you sell to clients things that supplement or complement the purchases they have made. You can increase revenue by using these techniques and incorporating them into your retail marketing strategy.

Source: Cox & Cox
Reviews and Ratings
No one will buy anything these days if they cannot see reviews. You do not need to make up reviews to get customers. In fact, fake reviews could hurt you badly.
What you can do, is set up the mechanisms for confirmed purchasers to leave reviews. Fewer things are as scrutinized by buyers as furniture. You absolutely will need to have reviews to instil confidence in potential buyers.
If you have faith in your products, make it known to your site visitors, so they too can have the confidence to buy your furniture. 
Shipping and Payment Options
As for shipping, checkout pages offer you a great place to indicate the cost clearly and concisely. Disclose all charges, because hidden fees turn people away. Include information about how the items get shipped. State everything outright so they know what to expect.
Payment options need to offer variety. You will not be getting the full benefits of eCommerce if you are not able to accommodate a wide range of payment options.
Mobile-First Approach
7 out of 10 shoppers who buy things online, do it on their smartphones. It is always better to start with catering to them first, in the conception and design of your site. Not only should it be responsive, but it should also adapt to fit the screen properly and provide all the seamless perks they'd get on a desktop, if not more.
Effortless Checkout Process
Simple and clear are two words we like to use when describing a checkout process. Design it to be short, simple, and informative. Do not force them to subscribe to something, fill some unnecessary form or jump through hoops to check out, or they will abandon the cart.

The Best Practices for Online Furniture Stores Creating
There are many online furniture stores out there. So, how do you get started with your own? What did the others do that you can do to gain the kind of traction that pays off?
If you are thinking about website design and development, you are on the right track. However, since you have our experts available for that, let's talk about the other things.  
Use Management Tools
First-time store owners assume that they have a handle on everything and try to manage website content manually. You could find yourself spending more time and even losing money if you do this.
Make use of spreadsheets, importable formats of data, and data feeds to import information about your products and images with a few clicks.
Logistics and Reputation
Shipping companies do not always deliver the packages in perfect condition. Sometimes, they get damaged accidentally or because of negligence. Either way, your reputation could suffer, which is why the return merchandise authorization is there for you.
Not only will it make your customers loyal, but it is also a retail marketing strategy that advertises your trustworthiness.
Where Applicable, Give Refunds
It is a good strategy to ensure that when customers have a valid complaint and a refund is in order, to give it. If customers are not happy, that reviews section you put up will have some displeased remarks with the low ratings to show for it.
Good Marketing Sells
As a general rule, it is good for a seller to use all the marketing tools that work for their particular business. It is also recommended that you apply commonplace practices like gifts, freebies, coupons, discounts, and other attractive deals.
When it comes to marketing content, your priority needs to be on quality instead of quantity. Just because you can email 1000 people in a click, doesn't mean you should do it every day. Quality ads drive traffic to your site.
Communities and Social Interactions Are All the Rage
People are social creatures, which is why social media is a great place to build a community. Have you ever tried getting all your customers and potential customers to meet in a coffee shop at a moment's notice to talk about your furniture?
It is almost impossible to do that in the real world. Virtually, you could create groups where interested people can listen to you talk about whatever you want, as long as it is engaging. These are your repeat customers, the people who get the word out, the ones who buy something just because you asked them to.
If you were wondering, these tips answer the question of 'how to grow your online store.'
Top 3 Online Decor and Furniture Stores for Inspiration
Did you receive all answers to questions regarding "how to grow your online store"?
Since you can find just about everything you want on the internet, we thought it would be nice to look at a selection of exemplary and inspirational websites out there. Seeing as we are in the business of making websites, here are three sites are chosen by our experts, so you know what to expect.  
Cox & Cox's homepage greets you with an affirmation that you can trust the site. Right at the top, there is a banner showing how trustworthy the site is, from Trustpilot. Scrolling down a bit, you see offers, categories (shown as gorgeous image tiles), pictures, and links to other parts of the page. Navigation is so simple and straightforward, for the best experience.

Made is inspiring, because of the unique approach it took in designing the website. Not only is it a minimalist and clean design, but there is also a tool that is all about the client. The site visitors can use it to make choosing furniture easy and find a style for themselves. Finding your taste becomes a breeze.

One of the best home décor sites is Tom Dixon, where creativity and style are blended for top-quality presentation. Few furniture stores run online can boast of a category layout matching this one, not to mention the artistic decisions made to make the images look impeccable.
If you want to know how brands are built to be memorable, this is the site to study.

Read on the useful article: Unravelling the Code to Nike's Incredibly Effective Customer Loyalty and Retention Strategy
The Best Magento Themes for Online Furniture Stores
No website is complete without a dash of colour here and there. Themes are a great way to give your site a unique feel that makes a visitor know right away that they are on furniture and home décor site.
Magento, one of the biggest and most versatile eCommerce platforms is loaded with features like themes, to help you communicate who you are.
Let's explore some useful themes:
Magetique's design is created to allow it to be adaptable to all kinds of devices, especially mobile. Not only is it fully responsive, but you are also allowed to add trial information with ease, to create a mockup of what the final website might look and behave like.
Home décor website owners will love this one. It is optimized for showing off and promoting products. The highlight here is the Product Carousel feature, which is great when you have great products to show off.
Need something to base your home décor website on? Furnitia gives you access to an almost complete Magento experience, which involves extensions to add functionality to the site. Not only does it support multiple languages, but it is also adaptive to mobile displays.  
From the amazing layouts to the three different homepage layout suggestions, ILEA is a complete Magento theme. The header and footer each have 3 different layouts and a customization tool is included for advanced design tweaking.
Read on the useful article: Boost Sales With Astonishing Speed Like Helly Hansen Did With Magento 2 | Success Story
Summary
Are you ready to build a site that will stand out from other online furniture stores?
The best way to make sure that you do not miss anything or stumble through the difficult parts of it is by using experts in business and tech consulting.
And wouldn't you know it, we offer that exact service and more.
We have an all-in-one service that can handle the technical side of things when creating online furniture and a home décor store. Essentially, we take the wheel until the show is ready to be on the road.
Our years of experience and team of experts will help you solve tech challenges for both your online and offline presence, just like we have been doing for years now.
Do you have any questions about your eCommerce venture? We are here to provide you with solutions.