Fatpayment Integration with Magento 2 is finally launched in the Marketplace!
We've got some great news. WebMeridian has become the Magento Marketplace publisher!
Today we're proud to release our very first commercial Magento plugin to the Magento Marketplace. This plugin is called Fatpayment Integration and compatible with Magento 2.2.
FatPayment is a payment gateway for e-commerce and online services providers. Fatpayment works with different scale e-commerce market players and is able to process dozens and thousands of requests daily without any interruptions.
In terms of security, Fatpayment offers technical solutions following world standards, such as:
PCI-DSS certification (Level 1 Service Provider)
3D-Secure technology
Visa and MasterCard security compliance
WebMeridian's extension helps different scale merchants who use Magento 2 accept credit card by adding a credit card gateway payment method into your Magento 2 installation. The extension provides full integration of Fatpayment and Magento 2. The extension passes the order data, such as order amount and currency to Fatpayment gateway. It redirects the customer to a payment page where the customer can finish the payment. All payments are processed on Fatpayment's side.
The extension incorporates the following features:
customizable payment page(on Fatpayment side)
if payment is not finished within 15 minutes after placing an order, then an order is automatically canceled
if customer navigates back to the shop from the payment page, the order is canceled immediately to prevent creating duplicated payments and conflicts
multiple currencies(one API key pair per currency)
3D Secure support  
testing mode
redirect to the payment page – no customer data is entered or stored in Magento 2 shop
full-cycle order processing
To use the extension, you have to set up a Fatpayment merchant account for which you have to leave an inquiry on Fatpay official website. Then, you will be able to get API keys to set up the extension and start accepting payments.

General settings page
Fatpayment offers separate API keys set for each currency that is enabled in your Fatpayment account. Therefore our extension provides a feature to map currencies with API keys in the admin panel:

Multiple currency setup
Finally, when all settings are set, and the extension is enabled, a new payment method appears in customer checkout. When an order is placed, a customer is being redirected to the payment page: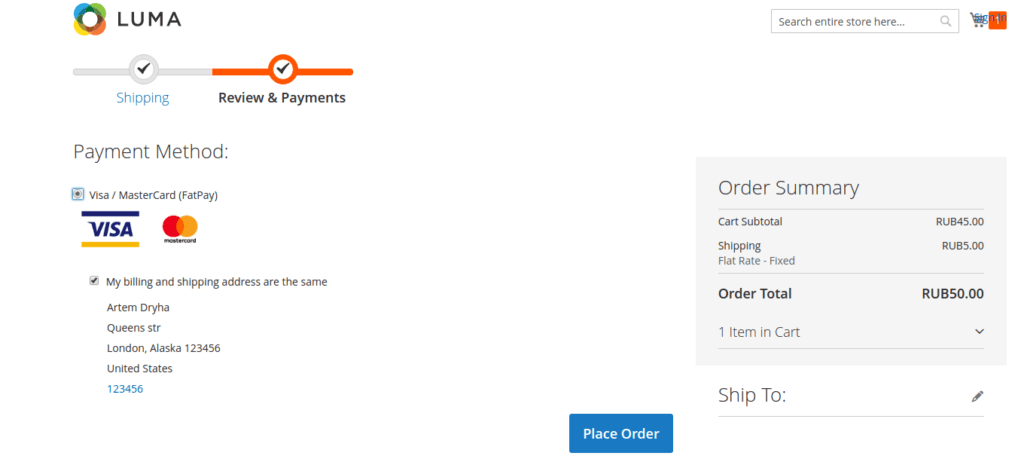 Fatpay payment method on the checkout page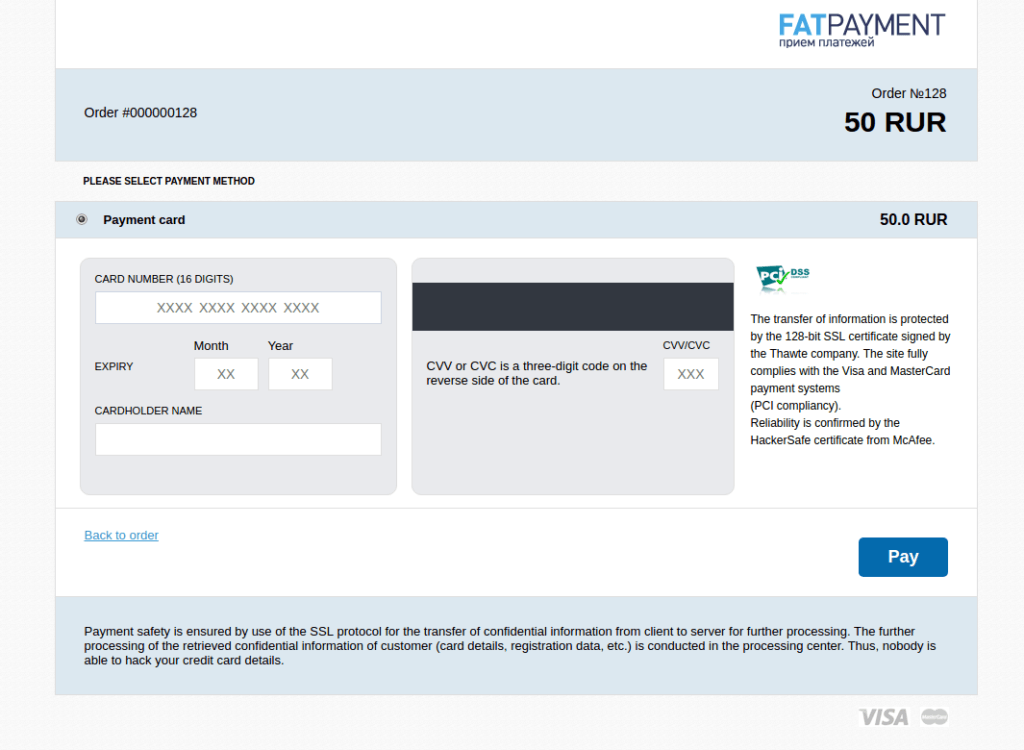 Payment page
This was a quick presentation of our very first extension released to the Magento Marketplace.
After development, thorough testing, and a lot of marketing team rejections, we have finally made it!