Having an effective eCommerce content marketing strategy can effectively double your online sales. However, the crucial word in that sentence is 'effective'. Just because you can write grammatically correct content does not mean it will work to increase your retail sales.
You can combine all the words, videos, and images you want but if there isn't a content marketing strategy in place to boost engagement, create leads, and grow sales then your chances of success are slim. 
There is a BONUS at the end of the article – Social Media Content Strategy Checklist for eCommerce Business
Build an Effective Content Strategy for eCommerce 
In this article, we will explore the core steps needed to build a marketing plan for the eCommerce business. 
Take the time to identify and study your target buyers 
Figure out the way your audience uses content
Research and write quality content
Pinpoint the best time to publish content to reach your buyer
Study results
Obtain customer feedback 
 Content marketing is all about tailored, quality content that targets the interests of the reader/audience.
You are not writing a hard sell but instead using brand information that encourages engagement and interest in the reader. You want to pique their curiosity and make them want to learn more about the product, service, or brand. It's like a book or a film teaser. It makes the reader interested enough to want to take things step further and learn more in the effort to encourage sales.
You want the customer to become a buyer.  
Create Your Effective eCommerce Content Marketing Plan 
Now that you are sold on the importance of an eCommerce content marketing plan, it's time to take a hard outlook at the famous sales funnel process.  
To break down the funnel and create your content strategy for eCommerce follow these five steps:
Guide your would-be buyer through the funnel by addressing their particular needs such as the produce they are interested in purchasing, the benefits, and other factors. 
Prove that your content is reliable and informative by producing a well-searched piece with outbound links to respectable sources. 
Become an authority who is willing to help by filling your social media and parts of your website with informative content that has relevance to the products you are selling. 
Convert their interest into becoming a paying buyer by reaching out to then via social media, email marketing, and a proven content strategy. 
Solidify an ongoing relationship in the hopes of obtaining repeat sales in the near future by sending them frequent email deals, discounts, and interesting content. 
This process is not a one-time thing.
You are going to do it over and over again. Each time, you will refine the process and bring in more customers. You'll learn tricks and discover what works best for your particular niche.
Create content for product launch videos or posts to let your audience know that there is a new product release. Give them all of the information they are thirsting for about the item. You can even offer special promotional discounts for new customers, loyal customers, or others. Let them feel like they are getting something special. 
In addition, the time of year matters when it comes to content. 
Yes, you want to always produce evergreen content that never gets old, but you also want to take the opportunities that present themselves to shine. Pay attention to the seasons, weather, and holidays to pull in even more engagement and build even greater interest. Timing can a successful eCommerce content marketing strategy is especially important when using social media to reach new customers and hold the interests of existing ones.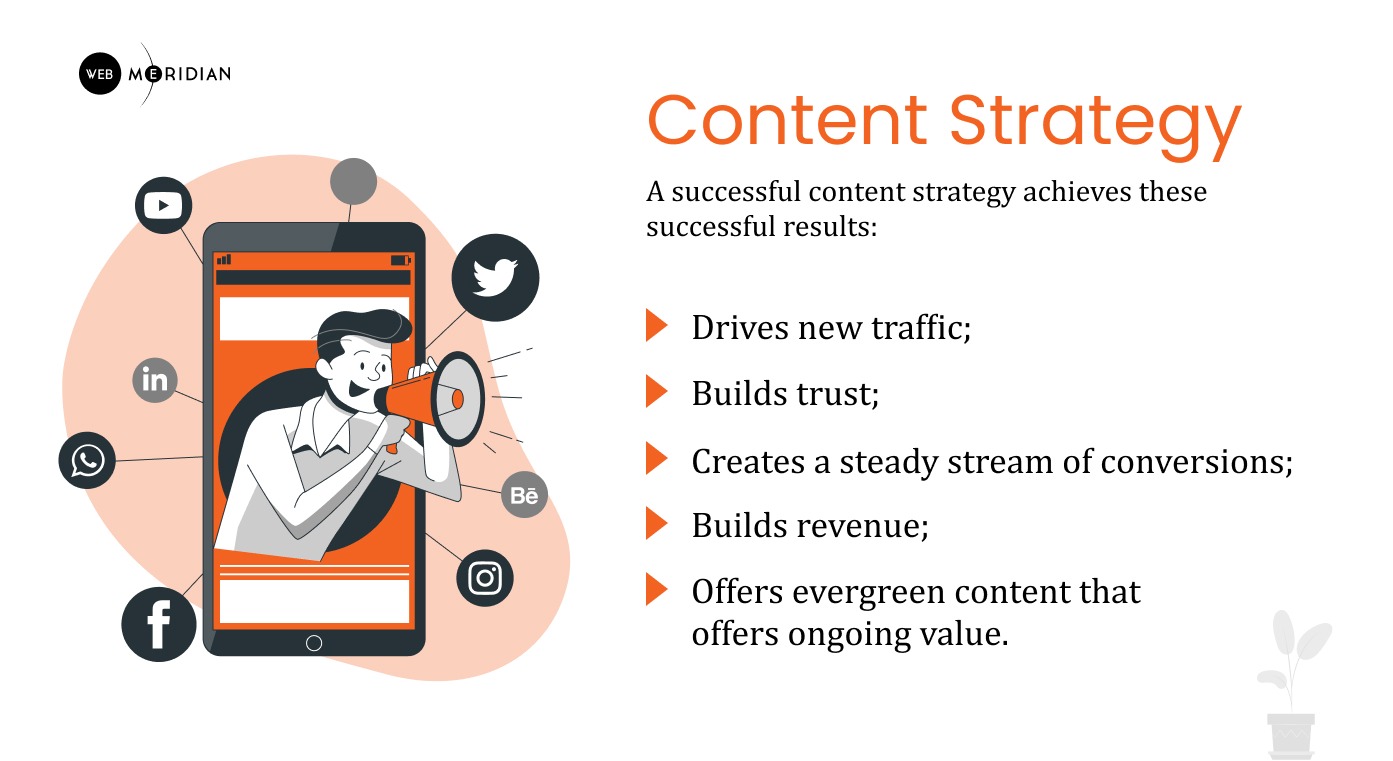 Add Relevant Keywords
Any marketing plan for an eCommerce business consists of highly crucial SEO optimisation of your website.
Search engine optimization (SEO) is the strategy where you find relevant keywords and place them within the content to bring in organic traffic that is obtained when the content ranks on the first page of a search. 
Every search engine, whether Google, Bing, or others, provide search results based on the keywords and phrases that you place within the search bar.  The results are ranked based on their keyword relevance. However, it's more than just stuffing a bunch of keywords in the content. 
The algorithms are smart, and they know placement and quality. 
Optimizing your eCommerce site using keywords will create outstanding visibility and help you achieve a first page rank on the search engines, so you can come out ahead of your competition. 
Relevant buyers will find your site. 
Email Marketing 
Email marketing strategy is an integral part of any eCommerce content marketing.  The system is an effective way to reach not only established customers but also prospects. You can even turn one-time buyers into repeat customers. 
The sky's the limit when it comes to options.
You can send out newsletters that contain interesting links to blog posts, company updates, promotions, or special deals that are only available to subscribers. 
Focus More on Quality Content 
The primary advice on how to build an effective content strategy for eCommerce is to learn how to create quality content and variety, you should not be a duplicate, just be creative, trending, engaged and social. 
This might sound easy but it's not.
Just about every topic imaginable has been written about on the web and displayed in a variety of ways. If a search engine thinks your content copy is too similar to another one on the web then the plagiarism checks are alerted and your site actually falls in ranking.
Everything has to be unique and a standout article or blog post.
Achieving that level of uniqueness becomes extremely challenging for writers, especially when also incorporating in SEO words and terms to gain ranking. Every word is a juggling act.  The content must not only be unique words but also quality. Google and other search engines factor in the quality of the work too when ranking. 
How to Create Quality Content?
The content that you post on your eCommerce site or social media should include the following:
A standby, blogs are the foundation that an eCommerce site uses to launch its foothold into the content marketing world. You can use the power of the written word as a pathway to form relationships with readers. In addition, blogs are excellent for SEO and driving traffic directly to your site. 
Yes, the pictures you use matter. Interestingly, many people overlook the importance of pics but even readers get bored with an article if there is no visual content to look at.  Show your customers what they are buying in detailed and colourful images. Everyone, young and old alike,  are very visual, so this is really a great way to lock in a sale. Pictures capture the fascination and spur interest. 
Videos are underused and under-appreciated. With the magic of a camera, you can show a product up close and personal. Things become almost three dimensional plus you can engage verbally or musically with the viewer to really drive home your points. Videos truly do effectively drive-up sales in many cases. 
You'd be amazed at how effective reviews are at grabbing the interest of a would-be buyer. You can post reviews, case studies, or testimonials. People want to read what verified buyers have to say about an item before they decide. 
A product guide offers information about what you sell. It's a great way to drive traffic as people hunt directions, FAQs, or other details about items. 
Whether you simply confirm an order, notify the buyer that their purchase has been shipped, let them know when it has been delivered, or carry out a follow-up, customers like emails to keep them informed. In addition, it builds a trusty relationship which ensures an ongoing relationship for future sales.
Leverage the Power of Social Media Marketing Strategy 
Social media is king nowadays.
It has become an especially important part of distributing content. Facebook is a global phenomenon and so are the other services. Honestly, there is no faster way to reach such a diverse and far-reaching audience.  
Focusing on social media trends gives you a superior advantage over any social media marketing strategy.
You should make note of when your followers use their accounts.  Figure out when they are the most active so you can post at that time of day or respond to their comments.  You should also familiarize yourself with the channels that they regularly engage with. You can garner pointers from the various popular channels and then tailor your posts to kind of reflect the preferred style.  
The trick with social media is actually using it to be 'social'.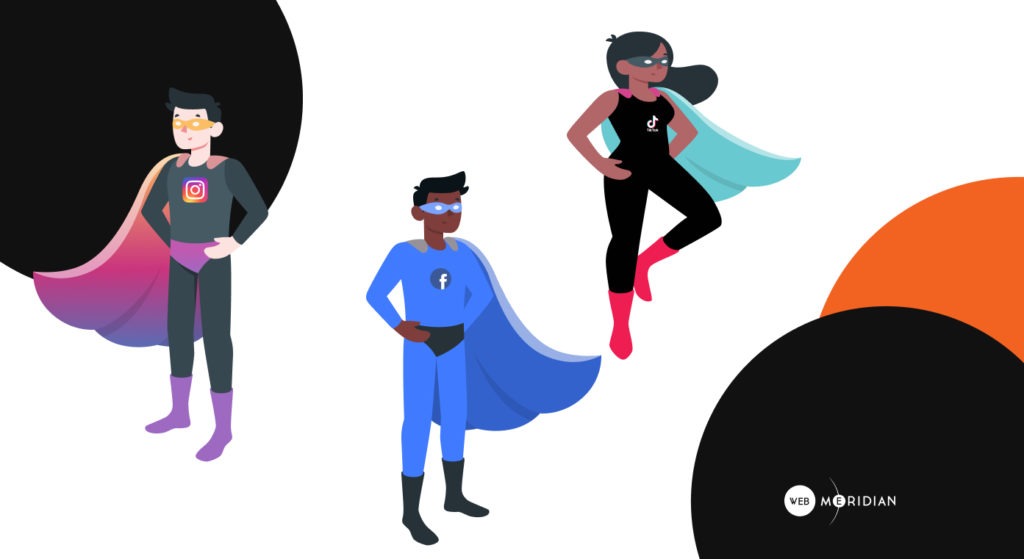 It's like you are sitting across the table from someone. Your posts push ideas and emotions. You can share everything across the spectrum and not shortcut your viewers. You have to share with them and build a relationship from the ground up.  
You want to form a steady and rock-solid relationship with your audience by reaching out to them with interesting posts and rapid responses to their comments. Encourage them to leave a comment on your posts, videos, or join a Livestream. You want to let them know that you care about what they think. When they do take the time to comment, you need to also reply back quickly to keep the discourse going and evolving. 
Ask for customer feedback about certain products that you are selling on your eCommerce site.
Remember, customer feedback is a great way to gauge your audience and discover what works and what does note works. You can also use engagement for soft sale techniques to truly get buyers on your site making purchases. 
Social Trends 
One of the newest social media trends is live-streaming. You can show your websites products and make it feel like your viewers are participating in a real event.
Influencers are also being used to market goods to followers.
Instagram 
With Instagram, people can shop using IGTV.  The view lets sellers and reps add tags to the posts. When the viewer clicks on them, he is taken to the eCommerce website or the brand's Instagram profile. Purchases are also being evaluated using Instagram's short video service known as 'reels'.  
Here's a few Instagram tips when it comes to eCommerce:
Optimize your eCommerce bio to really reach your audience.
Create content using a content calendar and stick to it.  
Always display your Instagram on your eCommerce store's website.
Try to get creative with your products, so you can truly showcase their unique characteristics.
Focus on UGC (user-generated-content).
Educate and entertain your audience, so they keep coming back for more. 
Give a glimpse behind the scenes of your business to add real personality and humanize the entire experience.
Develop a shopfront on Instagram which is a lot like creating a Facebook Shop.
Use products that visually stand out.
Remember, you have to have the Facebook Shop first and then you can do the Instagram Shop by using the date that you have on your Facebook catalogue. Use products that visually stand out. Instagram is about the visual versus the written word so you want a product that instantly piques interest when the would-be buyer sees the photo. 
With Instagram's, visuals always stand out on the newsfeed so use photos as your foundation to push your presence on the platform. 
Also, utilize shopping tags to truly highlight particular items in your newsfeed and on Instagram Stories. You want viewers to see the product, see the information about the product and automatically know how to buy it. Remember, make the buying option easy.
People do not want a confusing or difficult buying process. They want to instantly purchase what they want without having to search or read plenty of instructions.

5 Amazing eCommerce Instagram Accounts
Facebook 
In the social media world, Facebook is king.
Every eCommerce site wants to use Facebook to gain customers and drive sales. There is definitely an audience on the social media giant. Yes, rising costs have become a problem with Facebook but the question of worth also has to be weighed. No matter what, it still remains the least expensive form of online advertising, and it gives you wonderful targeting options compared to other sites. 
Setting the stage for real Facebook success involves the following: 
Identify your target market;
Create a Facebook business page;
Add a shop to your Facebook page to sell directly to your audience;
Create visual posts, live posts, and real-time video; 
Adhere to a posting schedule, so you don't leave your audience wondering where you went;
Announce new products;
Provide product details;
Write short or long reviews on your products;
Respond to followers who leave comments or questions to build brand personality;
Explore and use Facebook Pixel;
Take advantage of using Facebook ads;
Monitor ad performance;
Retarget;
Use Magento. 
TikTok  
Initially, TikTok was something enjoyed by tweens and teens but nowadays it has attracted a wide age range of viewers, so it's starting to become a hard-to-ignore social media avenue. 
There is a great deal of promise in using TikTok for potential eCommerce advertising.  
Recently, TikTok teamed up with Shopify so that users can combine watching their favourite videos with shopping. There is going to be a Shopify channel and ads.
A seller can create their own videos using ready-made templates to effectively attract buyers. 
The new feature is extremely promising and might put a new spin on things when it comes to eCommerce content marketing at this time, the new feature isn't available everywhere but its looking like it will be as 2021 wears on. 
Bonus Material: Social Media Content Strategy Checklist for eCommerce Business
Summary
Developing an eCommerce content strategy is not easy. It takes knowledge and skills.
Our experts in business and tech consulting are here to help you every step of the way. You can order our all-in-one services. We will work with you to solve all of your tech challenges, so you can truly reach the audience you seek, drive traffic, create revenue, and gain loyal customers.