Magento has grown to become a popular eCommerce platform in the world. As its users, you need to know all the cool tips and measures you can put in place to make sure that you drive traffic to your site.
By itself, Magento stands out as one of the outstanding eCommerce marketing tools. With its many features and unparalleled flexibility, you have the freedom to bring your vision to life.
This article will look at common Magento SEO services and how they can help your business. We will also mention what we know is overlooked often, so you don't miss anything.
Let's get started.
Free Bonus – We Gathered the Hottest Tips & Tricks for Website Speed Optimization 
Be Ahead and Updated to the Magento's Latest Version
Magento updates are used to fix bugs and security problems. These fixes also include updates for how SEO works on the platform. Magento 2.0 is the newest version and has seen several updates since its launch in 2015.
If you are on the previous version, you should make plans to move to the new platform.


Read more: Magento 1 to Magento 2 Migration Cost: What You Need to Know
Powers of Magento SEO Features
Magento comes with varied integrated features designed to make SEO easier to accomplish. Here is a list of the new SEO features that were introduced in the latest iteration:
You can edit the backend and the 'robots' file;
You can paginate pages using canonical tags;
Rich snippets are integrated into the process;
You can customise the XML sitemap for all kinds of pages;
The canonical tags are also present to aid in layered navigation;
Google Analytics and Google Ads tracking is integrated;
Schema.org is built into the platform;
The images have labels provided for SEO;
You can use Robots.txt to tell Search Engine crawlers which pages or folders they can request and which ones to overlook to avoid overwhelming your site.
The following tips will show you what you need to do to make sure that you maximise your SEO strategy's effectiveness.
NOTE: What is a sitemap? It is a file where a site owner can input information about the web pages, media types in the site, and how they relate to each other.
Always Avoid Duplicate Content
Search engines will penalise you if you duplicate content. In Magento, it happens, sometimes even when you don't mean for it to happen. It could be paginated category pages that contain the same information or just pages with similar content.
Duplicate content SEO issues usually come about because of:
Pagination (Sometimes, the category pages have more products than you can squeeze into one page);
Similar products being accessible from different categories;
Filters and sorting of products;
The variations in products that may look the same but aren't, like headphones that may be different models in the same series.
Whatever it is, you can fix the problem using the platform's canonical tags. They will let the search engine know which URL page inspired others, so they are not marked as duplicates.
Emphasis on Magento URLs
Sometimes, when setting up Magento by yourself, you may fail to notice that the platform may add store codes automatically to your URL.
Your Magento URL structure needs to be straight to the point.
To prevent this addition of unnecessary numbers, follow these steps to disable the default that makes it possible.
Navigate to 'Store';
Click on Configuration> General> Web> URL Options;
There's an option for 'Add Store Code';
Click on 'No'.
This will keep your URLs short and precise.
The Best Practices of Image Optimisation
Our image optimisation SEO recommendations article covers what you need to do in-depth. This is a briefer rundown of some of the best practices we discuss in one of our articles.
Your file names have to describe the images and products. Do not use random letters or stand-in numbers;
The text for descriptions should be used to describe the image precisely. Use keywords in the description to rank better;
Choose picture dimensions and file size properly to avoid slow loading pages;
Choose the right file types favoured by the search engines;
Do not overuse images (unnecessary decorative frills). If they are not needed in some parts of the website, don't use them.
When you are done, you should test your images to see that your configurations work.


Read on the useful article: Magento Image Optimization Tools and Techniques
Ensure Mobile-Friendly Version of Your eCommerce Site
According to information collected by Google Analytics, over 40% of all transactions online are conducted using a mobile device. If you are not optimised for mobile devices, you miss out on a huge chunk of the market that could contribute to your bottom line.
The first thing you should do when you are setting up your store is test everything.
These pointers will help your site to be as suitable for mobile as possible.
Make it load faster
Have you ever noticed that you have less patience with page load times when you're on mobile than on a PC? The site loading time needs to be faster, or you will lose customers who are not willing to be on their phones for too long.
Use tools like Google PageSpeed Insights to see how fast your site is. There
Design the site to be responsive
The responsive design involves making sure that the site can adapt to different specifications like varying screen sizes. The browsing experience becomes smoother since the page shows up in the best format possible, no matter what device one uses.
Make the user experience superb.
The responsive design was to make browsing the sites easy, even without the visitors realising it. The user experience is more about making the experience itself a joy. You can incorporate:
Thumb-friendly design for easy scrolling;
Calls to action should be easy to locate;
The font needs to be easily visible on smaller screens, to avoid zooming in and out.
Make browsing your site easy.
Other tips include:
Using pop-ups sensibly;
Optimising the site for local SEO;
Make the navigation bar simple and clean;
Optimise your tags and meta-descriptions to help people click on the right information;
Create content curated specifically for mobile.
Consider creating a separate URL just for mobile devices.
Get a Good Keyword List
Proper keyword research involves analysing keywords to find the ones that will make your SEO copywriting much better. Here's how you go about finding the best keywords:
Study the niche you're in;
Define what you want to say about the brand, yourself, the site, and your goals;
Craft an SEO keywords list inspired by your product/service's related/relevant terminology;
Come up with a list of focus/seed keywords to form a foundation for your research;
Use the best keyword research tools;
Study why people search for the focus terms you pick, to know how to use them;
Use long-tail keywords to be more descriptive about your products/services;
Find out about your competitors to understand how they craft content using keywords.
Searching for the best keywords is tiring and boring work, but it pays off if you stick with it diligently and apply them properly.  
Earn Rich Snippet Results with Structured Data
Rich snippets were launched in 2009 and are now one of the latest trends in digital marketing. Rich snippets and structured data are embedded by developers directly onto webpages, using HTML.
The mark-up tells the Search Engine Results Pages (SERPs) what type of information can be found on a specific page. To get them, do the following things:
Choose your mark-up specifications;
Determine what kind of content you have;
Ensure you know all the needed properties;
Work on the structured data mark-up;
Test it before deploying and then check search engine results for it.
To be clear, the process takes time to master, and your content needs to be good enough to pass the standards set. It does not happen just because you went through the motions. As the subtopic implies, they are earned.
Stop Losing Buyers and Ensure Magento Site Speed Optimisation
We covered the topic of site speed optimisation extensively, detailing how each of the measures you use impacts your speed. Here are some of the crucial things to consider to achieve Magento site speed optimisation:
Use reputable and fast hosting;
Optimise your servers by deleting what you don't need or configuring everything properly;
Use compression technologies for media files;
Turn on the browser caching options;
Optimise your images to be small without losing quality;
Minify your CSS and JavaScript.
There's more to be done before you can say your site is fast enough. However, with experienced and professional developers, you could start making your site as efficient as possible, right from the planning stage all the way to launch.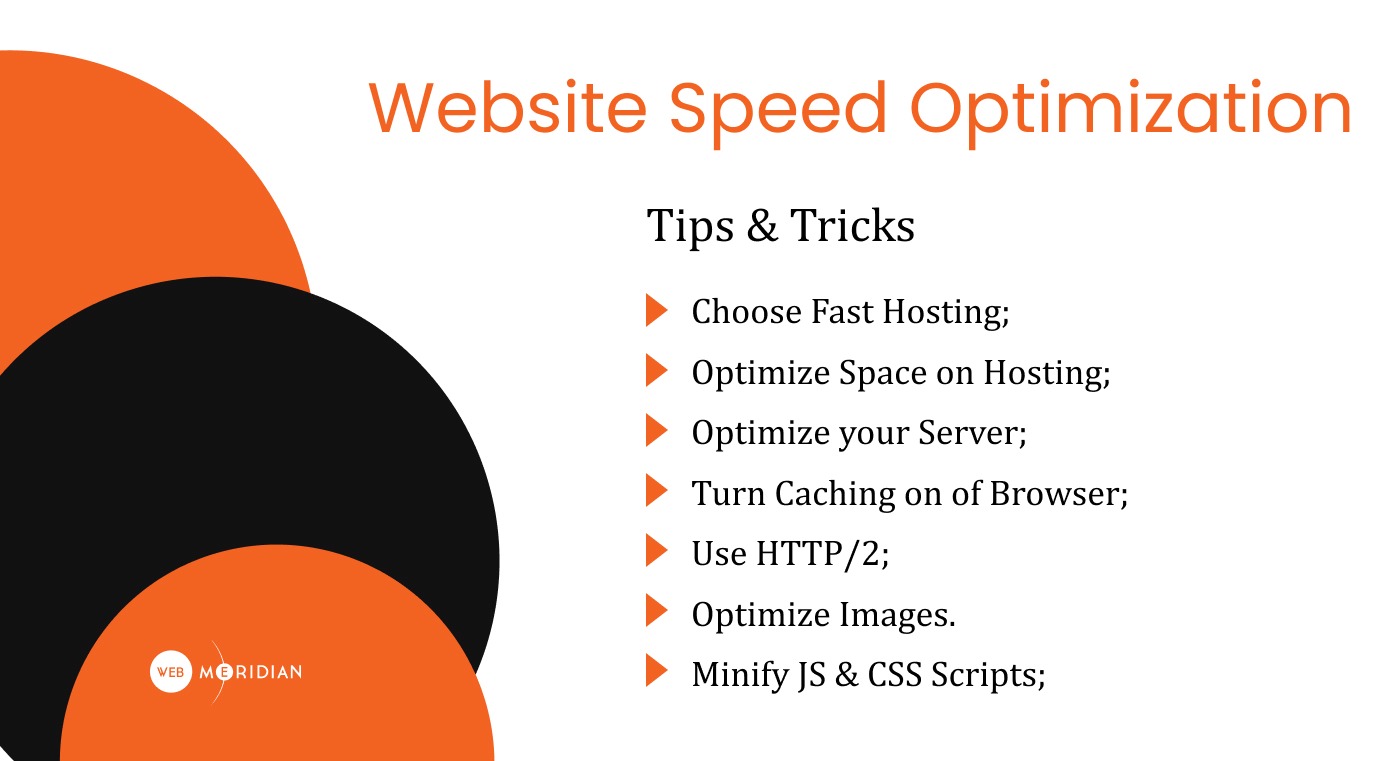 Active Participation in Social Media
Attempting to do business on the internet minus active social media participation is like Columbus trying to sail to India with half the food rations. You won't make it. Social media marketing makes it easier to:
Talk directly to shoppers;
Tell them about new products or services;
Give your customers deals;
Enhance customer service;
Humanise your business by being relatable;
Build groups of fans that guarantee you will always sell something;
Share content that helps with sales or marketing;
Potentially reach all your targeted markets.
With promotions, news, and other tidbits of information flowing all the time, you will be able to engage with your customers and ensure that they have an easy time reaching you or even sharing your products with friends.
Social media interconnects so many people that the best production value on content like video can increase traffic in ways you may never manage with other communication forms.
Key Takeaways
Optimising your site is all about doing things properly. Right out of the gate, you require the best development services. They will ensure that configurations are done well from the start, so you do not have to dig around your backend later.
As part of your optimisation strategy, rely on well-researched advice to point you in the right direction. Putting in the work is what makes your site work.
Implementing the best practices using Magento SEO services is your best bet to getting to higher levels of efficiency.
Do you need assistance with your Magento store? Our experts will guide you on customisation and development services.