Every day you run an eCommerce business is a day to meet challenges and solve them. Usually, they range from small software issues to a snag in the supply chain. Any of these problems could derail your business, make your customers leave, or make it harder for you to get new customers.
Perhaps, you haven't even started and are still in the process of looking for a suitable Magento 2 marketplace extension.
Worry not because there are thousands of these operations across the globe, we have seen many iterations of problems that you could face. Assuming you have learned how to start an online marketplace, let's talk about seven common challenges you may run into and how you can meet them head-on.
Marketplace Problems and Challenges in 2021
eCommerce marketplaces have exploded in recent years, driven by new technologies and innovations.
Because of the ever-changing marketplace, one has to stay ahead of the curve. To alleviate the pressure, you need unique features and marketplace extensions suited to what your business requires.
Let's dive in.

Data Security
Even though every time you hear about a data breach it always seems to be happening to everyone else, that does not mean it cannot happen to you. A breach that leads to data loss damages your shop, the marketplace, and worst of all, your reputation.
---
Worldwide, about 64% of companies have been attacked at least once. In March 2021 alone, there were 20 million breached records, which is not comforting, given that in 2020, ransomware cases grew by 150%, and it only seems to get worse.
---
To ensure security, you must fill in the gaps. Here are tips on how to do that:
In your search for a good platform to build your enterprise on, it is always imperative to check what kind of protections they have and what you are allowed to change or add.
Customer Loyalty
You have probably heard that it costs up to 5X more to get a new customer than it does to keep one that you already have. Local online marketplaces can lead to shared harm because if you are only found on one marketplace, other businesses' failures could be associated with you.  
That is why differentiation and positive shopping experiences are important.
If the customers can associate their best experiences with your brand, loyalty becomes much easier to manage. The marketplace should only be just one channel where they find your brand.
To ensure that the future of your store is not tied to a marketplace, refer customers to channels that belong to and are controlled by you. If you control the story of your brand, you control how customers feel about you.
Some of the best solutions for this include proven techniques like optimising for mobile shoppers, using AI-powered chatbots to connect with customers, leveraging marketing automation features to gain brand visibility, adding customer reviews for social proof, and using loyalty programs to attract and keep new customers, while rewarding the existing ones.
Dive deeper into: Unravelling the Code to Nike's Incredibly Effective Customer Loyalty and Retention Strategy
Sales Optimisation
The marketplace online has changed over the years and now features technological advancements that make customers feel like they can trust what they are being presented with. To optimise sales, the way you present needs to be convincing and, more importantly, rich in detail.
If a person were to look for furniture, there are things they would want to know about. That is where things like the product page design come in. Here, you can use all sorts of features (augmented reality, virtual reality, configurators, 360-degree images, etc.) to present the product in a way that leaves nothing to chance.
It's not just about making sure that the product is well-presented, but also about ensuring that the website is designed to encourage conversions.
Studying the basics of consumer behaviour is a great place to start since if you know what the customers will do when on a website, you can anticipate and lead them to complete their purchases. Other important additions include valuable marketplace extensions like chatbots, feedback collection systems, analysis, and measurements for key performance indicators.
This data will allow you to pinpoint issues and respond to them appropriately.
Stockouts and Inventory Overload
At first, inventory overload and running out of stock can seem like a big problem. However, the technologies invented to deal with this problem are ahead of the curve. So, how does a system like that work?
Over time, your business or businesses like yours, collect data on how much they buy, how much they sell and can extrapolate from this data, how much they need to order, to stay within the reasonable amount of stock.
Warehouse management software can help you analyse your inventory and purchase history. Even better, it does not have to intrude or be a nuisance to use, since it can be integrated as a marketplace extension to predict, using trends in your supply curve, how much you need to be in stock, without overloading your inventory.
Let's take a business-to-business operation for example. With the right B2B marketplace website development team, you can create your own extension and scale it up as needed to suit your particular needs. This is a much better option than the one-size-fits-all solutions you might end up with that may not meet your particular B2B model needs.
You do not have to guess how much inventory you need and with the introduction of AI systems, your system will get better at predicting inventory needed.
SEO Mastery
Content is king and how you present it, determines how much traffic you attract and what impact you leave on potential customers. Every year, it gets harder to do SEO, since the people controlling how it works (Google) keep changing the rules and some of them are not very easy to understand.
There is also competition from social media posts and ads. It is easier to attract people using ads than SEO. However, the searchers always start with mobile or PC devices.
Google is now putting semantic responses at the forefront and prioritising experiences, so that top pages are the ones people will visit, spend more time on, and are generally from trusted locations. Keyword metrics may have been great and easy to hack a few years ago, but now, Google is more interested in content that offers value.
How do you know what to do and how to do it?
The current trends in SEO to pay attention to include improving the user experience, creating original content, aiming for featured snippets, using more video content (short ads), optimising for voice search, and mobile-first indexing. 
For instance, if you find the right Magento marketplace developer, you can integrate tools into your Magento store to automate what can be automated and guide how SEO is done.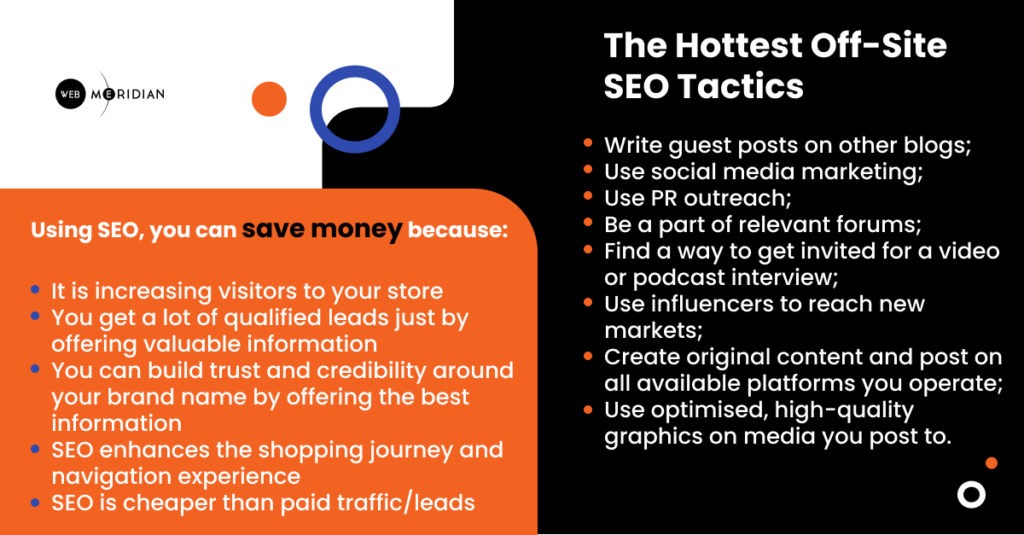 Dive deeper into: Magento SEO Tips Which to Help You Increase eCommerce Site Visibility
Returns, Refunds, and Fulfilment
Shoppers are no longer laid-back and willing to compromise on service. Following the standard set by bigger eCommerce operations, everyone else is obligated to make the customer experience better. This is as true for B2C operations, as it is for a B2B marketplace.
Customers expect you to have a comprehensive refund and return policy. In an online survey conducted by the UPS Pulse of the Online Shopper Survey, about 68% of shoppers look at the return policy before buying anything. That number keeps going up as more shoppers ensure that if they do get a faulty product, they can return it or get a replacement.
First, you start with a policy that is clear in its message and fair in how it works. Your aim should be to make your customers happy, which is what guides what you put in your policies. The policies fit into the overall customer experience and should not be skipped.
The best thing to do is prevent returns and refunds, using tools that allow you to check the warehouse, audit packaging, fulfilment details, and shipping. Working seamlessly, these tools will make it easy to respond to returns and refunds, while ensuring that fulfilments go smoothly.
If you have to, outsource this part of the shopping experience to reduce errors, have better delivery times, get cheaper shipping, and spend less (no need to build a warehouse when you can rent.)
Poor User Experience
Customers these days expect the experience online to be smooth. They expect your store to load quickly, for your images to show up properly, for scrolling to be easy, for navigation to be simple and a host of other implementations in the general UX design.
---
Reliability, convenience, and personalisation can all be combined into an excellent UX design that the customers today can enjoy by an expert marketplace developer team.
---
The aim, when designing your user experience/shoppers' journey, is to remove friction at all stages, while investing in rich content and a seamless experience across all devices (optimising for each). When looking for a product, viewing it, checking out, or just navigating from category to category, shoppers want an experience with as few steps as possible.
For instance, there needs to be a search function with sorting and filtering to make it easy to find products. As the customers' shop, they need to be able to check out quickly (one-step checkout) and have a plethora of payment options, so they do not feel like they've had their time wasted when the final page has no way for them to pay.
Incorporate features of AI to manage processes and AR/VR to display what you are selling. The richer the content, the longer shoppers stay and the more they're intrigued.
Core Technologies Used in Online Marketplace Development
Before anything, it is important to know the different types of marketplaces online and platforms that they can be developed with. This is how you find the most suitable platform. There are three options when it comes to building an online marketplace.
Getting an existing solution off the shelf. It is simple and timely to launch one of these, but the problem is, customisation will take more time, and sometimes, the solution may not be flexible enough for your needs.
Opting for open systems that allow you to customise more of your eCommerce marketplace from the ground up. This option is more flexible than pre-built off-the-shelf solutions.
Building your marketplace from the ground up to create an MVP platform using a developer team or company. They will build it for you and even though it may take more time than any other option, it is worth it since your vision of the marketplace can be as true to what you want as possible. 
More Trends in Online Marketplace Development to Consider
What's new in the world of B2B marketplace development? Let's take a look.
There are 50 million voice-controlled smart speakers in American households. The devices may have started as a way to entertain users, but quickly got integrations to search the web and marketplaces for online shopping. Personal voice assistants are getting more complex and useful, which is how they have become a part of eCommerce.
Before AI, chatbots were severely limited and almost completely useless, unless the FAQ page was comprehensive enough. Now, they are not a novelty and function quite well. Customers need to feel understood, which AI-chatbots have enabled.  AI chatbots are taking over the job of answering questions and helping customers find answers.
These two technologies are the best innovation in bridging the gap between in-person and online shopping. Since augmented reality/virtual reality is the closest a customer can get to examining a product before purchase, many stores are implementing these configurations in their product description pages. Bring it to your local online marketplace to gain an edge over the competition.  
Instead of relying on mobile apps, which are limited in scope and require building different apps for every platform (iOS, Android, Windows, Mac, etc.) web apps are becoming a favourite for many eCommerce operations. They are adaptable to any screen size and offer a more responsive experience, which is native-like in a way mobile apps are not.
Digital trends may be hard to chase, but with the right marketplace developer and a creative team, you can achieve it.
Dive deeper into: Hottest Magento Development Trends in 2021 and Beyond
Summary
Now that you know how to start an eCommerce marketplace development, the challenges you may meet, and how to solve them, it is time you meet a team that can do all that, should you need developer expertise. In our years of activity, we have worked with big brands, brands that are just starting, and even offline stores looking to gain an online presence.
We cover all varieties of services that are offered separately or in our all-in-one package. From our deep pool of experts, we can get together the team necessary to meet any technical challenge you may have, including B2B marketplace website development or building a Magento 2 marketplace extension.
Talk to us to find out more about what we can do for you.